Images documenting everyday life in the Claremont Village neighborhood of The Bronx will light up the neighborhood in an exhibition by members of the Bronx Photo League.
Called 'Claremont Illuminated', the outdoor exhibition will be projected throughout the neighborhood onto spaces such as vacant lots and public stairwells with the assistance of artist Ethan Vogt.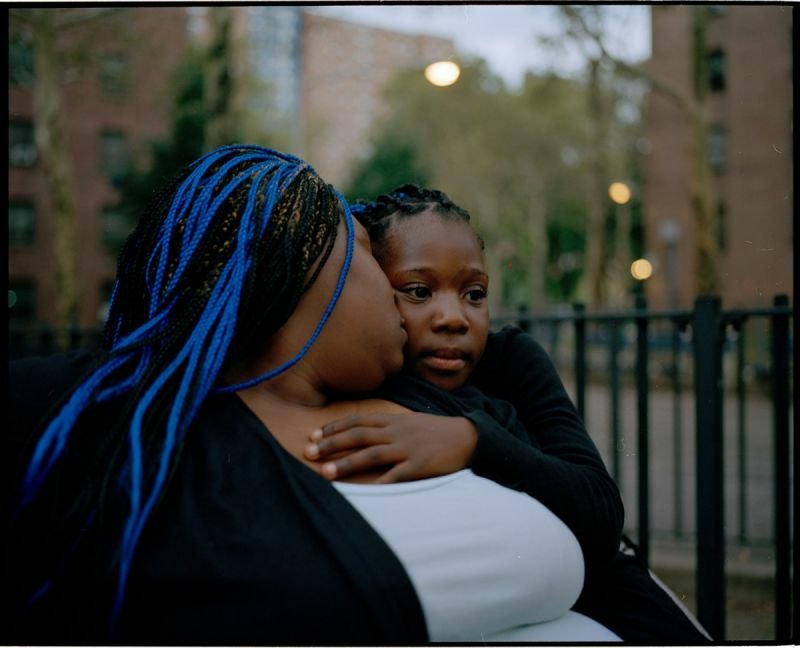 According to an article in NextCity:
The images are already being captured by at least a dozen photographers, says Rhynna Santos, coordinator of the Bronx Photo League and a member of the Bronx Documentary Center, which is presenting the project, called Claremont Illuminated. Once the photographers are done shooting, the Center will work with the artist Ethan Vogt to create illuminations that will be projected on to empty spaces, like vacant lots or public stairwells. The illuminations may range from projected digital photos to lit-up prints to audio and video interviews—whatever technology will allow, Santos says.
Some of the artists are focusing on senior citizens living in the extensive public housing projects in the neighborhood. Others are zooming in on community health issues, or schools, or fatherhood, or, as Santos says, "the horrible issue of rats.""It's functional art," says Santos. "It's not just going to be, hopefully, thought-provoking and beautiful, but also useful for the community."
For far too long, The Bronx had its stories told by outsiders without the knowledge and histories of our neighborhoods nor the nuances and fabric that makes up our vibrant borough.
It's important for our communities to be able to tell their own stories and this exhibition is one of them.