Bronx Tsunami Warning
Residents of Throggs Neck and coastal areas of The Bronx were shocked and sent into a panic at 8:30AM this morning when AccuWeather issued a Bronx Tsunami Warning for those areas and was sent to users of its app.
The alert stated that the tsunami warning would be in effect until 9:28AM.
But it was only a test which the warning neglected to states. The correction only came minutes after people scrambled to social media and Twitter in disbelief.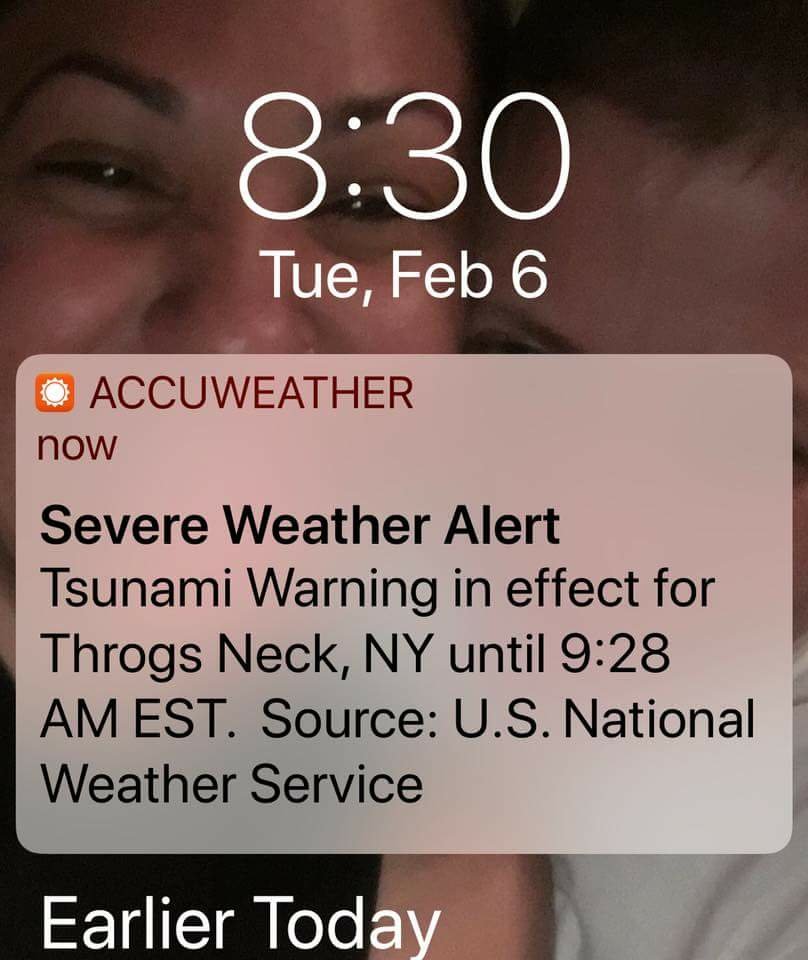 Another person on Twitter asked if the same guy from Hawaii was hired.
Residents of that state received an alert of an incoming ballistic missle last month.

Clearly someone will be fired for this, I mean whatever happened to the warning, "THIS IS A TEST, THIS IS ONLY A TEST"? before these alerts?
Did you get one? What were your thoughts?