Two new "affordable" housing developments in The Bronx are now accepting applications.
Located in the Longwood and Mount Hope neighborhoods, these developments bring with them 170 units combined into the affordable housing market.
2028 Creston Avenue in Mount Hope is a mixed use development with units available for those making 30, 40, 50, 60, 90, and 120% of the area median income with rents ranging from $368 for a studio to $1,965 for a three bedroom.

50% of units are set aside for residents of community board 5 but if insufficient residents from CB5 do not qualify then the apartments are opened up to other residents from neighborhoods across the Bronx and NYC.
We already know that rarely are these developments 100% affordable to the local community so we guarantee that will happen.
This development will have a few units that locals will actually be able to afford but not all or even half of residents will qualify.
Application deadline for this project is May 21st, 2018. Full details (pdf) on how to apply for these apartments here and apply online here.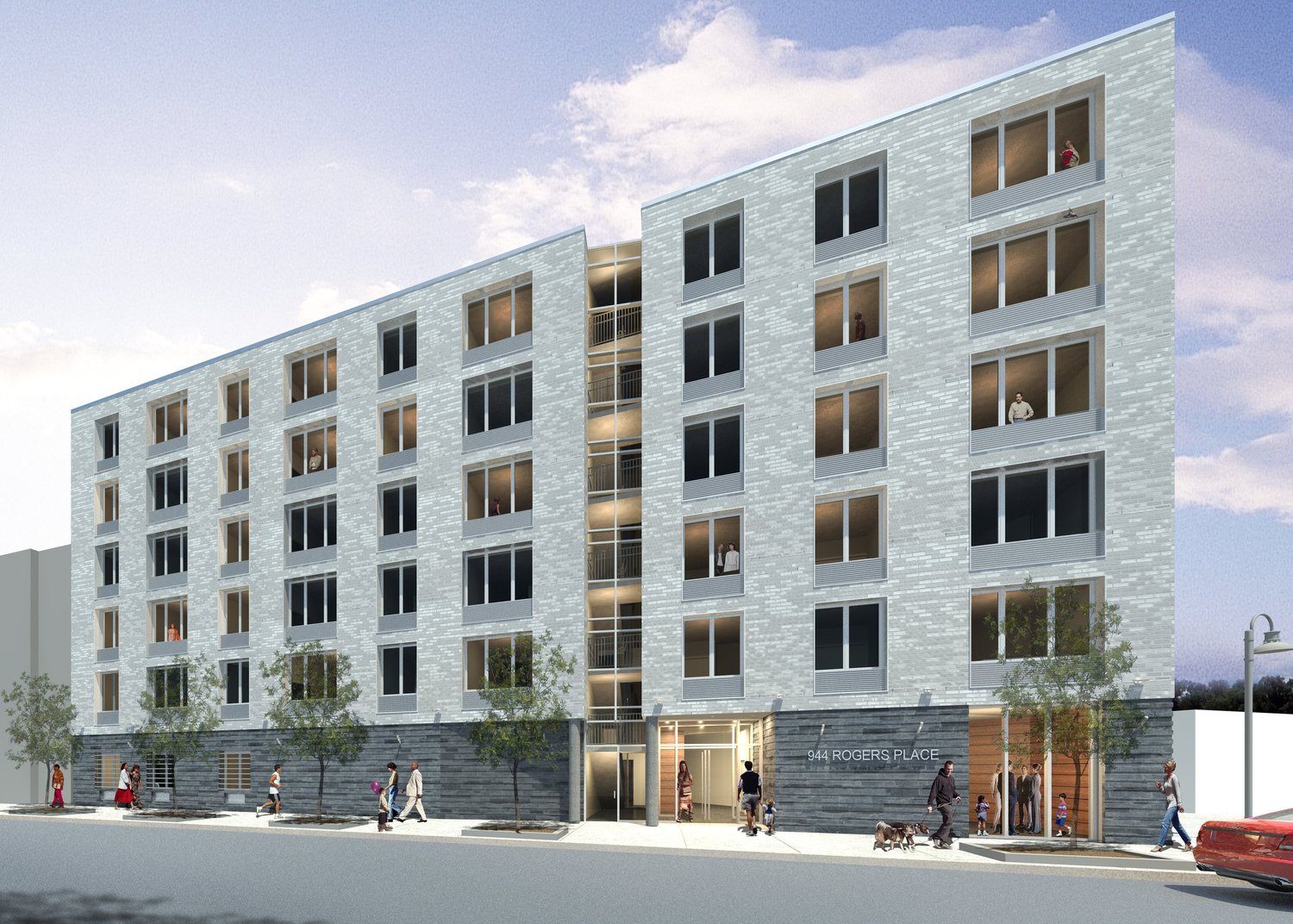 Meanwhile, over in Longwood, we have 917 Westchester Avenue and 944 Rogers Place offering 105 mixed-income units with rents for studios starting at $860 for studios for an individual making $31,372 to $40,080 a year to $1,281 for three bedroom units for a family of 3-6 individuals making $46,458 to $66,420 a year.

These incomes represent 60% of the area median income and the units will be out of reach of most residents as a typical single person household only makes $11,255 a year and a family of 3 to 5 people make on average $31,924 to $42,387.
50% of units are set aside for residents of Community Board 2 (should they qualify which they won't).

For more information on income requirements and how to apply, go here (pdf) or you can simply go straight to the website and apply there.
Good luck with this housing lottery and as always: