Call it greed, pure and simple.
Although the MTA is ready to move forward with the planned expansion of Metro North in our borough with the creation of four new stations in the East Bronx, work cannot commence until Amtrak says ok.
Essentially the railroad giant is holding East Bronx residents hostage by demanding "access fees" for the use of its rail—something it doesn't charge other commuter railroads throughout the country.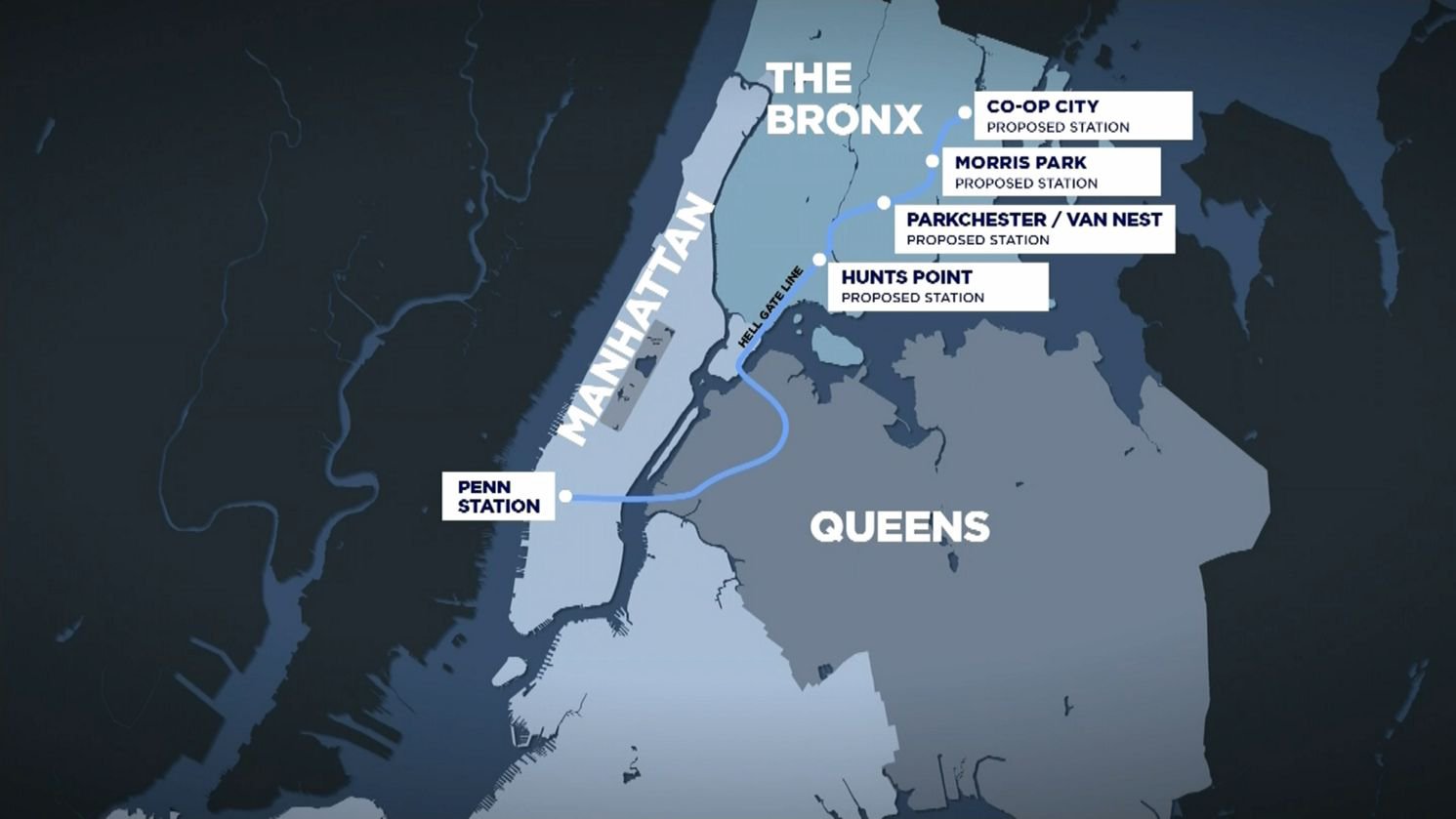 Amtrak is already getting a sweetheart deal with MTA upgrading its systems to thr tune of $1 billion.
Bronx Borough President Ruben Diaz Jr and Westchester County Executive George Latimer recently wrote an open letter regarding this issue.
They write:
This project makes a lot of sense for taxpayers at large. They would get a major new project by using Amtrak's existing underutilized rail line through the Bronx, rather than trying to build a new line from scratch. That will speed construction and hold down costs — assuming everyone works together.
Right now, that is not happening.
For some families in the Bronx and in lower Westchester, Penn Station Access will mean the difference between economic isolation and prosperity. We cannot continue to let Amtrak hold this capital project hostage.
Right now, a series of working groups are being held with Bronx residents and stakeholders for each proposed station so that they are thoughtfully integrated into each neighborhood.
But until Amtrak gets with the program, stations, which are planned for Co-op City, Morris Park, Parkchester/Van Nest, and Hunts Point remain just diagrams and plans.