Betances Houses, the sprawling NYCHA development in Mott Haven with 1,088 apartments across 39 buildings, will receive major and much needed upgrades through a public-private partnership with developers.
Upgrades include new kitchen and bathrooms, windows, elevators, boilers, and roofs as well as upgraded common areas throughout the development according to the mayor's office.
This will all be accomplished under the federal program known as RAD (Rental Assistance Demonstration program) where the development is placed into the Section 8 program to preserve their affordability.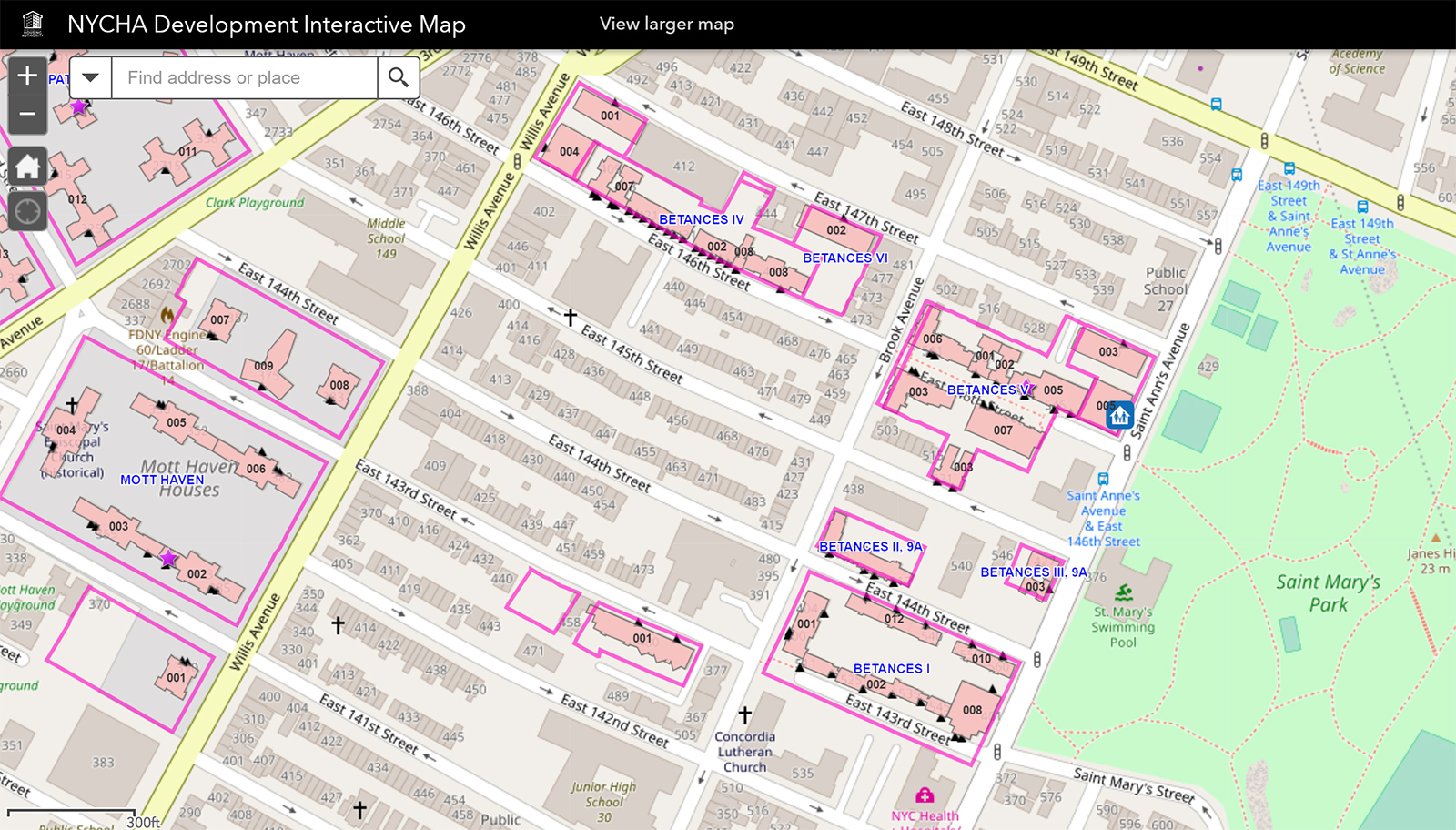 The US Department of Housing and Urban Development claims that rents won't rise and in a FAQ issued by the department they state that, "…most residents will not have rent increases because of RAD. However, if you are paying a flat rent in public housing, you will most likely have to pay more in rent over time."
This isn't really a comforting thought, however, because as we know, many residents need every dime and dollar they can hold on to and even a little increase can push a family closer towards homelessness.
Under RAD, once the 15 to 20 year contract is up, it must be renewed thus preserving affordability down the line for decades to come.
This brings up a lot of concerns that such private/public partnerships are simply a tool to push out residents from crumbling NYCHA developments and simply hand them over to private developers, especially in rapidly gentrifying neighborhoods like Mott Haven in the South Bronx.
Nearby Bronxchester Houses Melrose recently went through similar upgrades via private partnership with a developer.
What's interesting is that the city would choose Betances which is smack in the middle of Mott Haven as luxury developments and condos are rising and is considered the heart of gentrification in the South Bronx.
This isn't to say that Betances residents do not deserve these upgrades for they do as they've suffered long enough under horrible conditions.
But we always have to question the motives behind these moves. Are they trying to spruce up the area for the actual residents who've suffered through these deplorable conditions or are they making it nicer for developers and the influx of gentrifiers?