A new study sent to Welcome2TheBronx from PropertyShark has revealed that the median sales price is skyrocketing along the Grand Concourse and its surrounding neighborhoods in The Bronx.
PropertyShark took a look at the closing sales price for co-ops, condos, single family and two family homes in the area for the past 5 years and calculating each year for each area which shows that they have increased by a whopping 68% from 2014 to 2018.
Unsurprisingly, Mott Haven saw the highest jump with a 124% increase where prices more than doubled in this gentrifying neighborhood to a median of $448,916 placing it considerably higher than the median sales price for The Bronx which is $292,250.
Going up north along the Grand Concourse on the West side of the famed boulevard, prices increased by 62.3% from 149th to about 167th Street and East of Jerome Avenue.
On the other side of the Concourse within the same boundaries, the median sales price increased by 76.1%.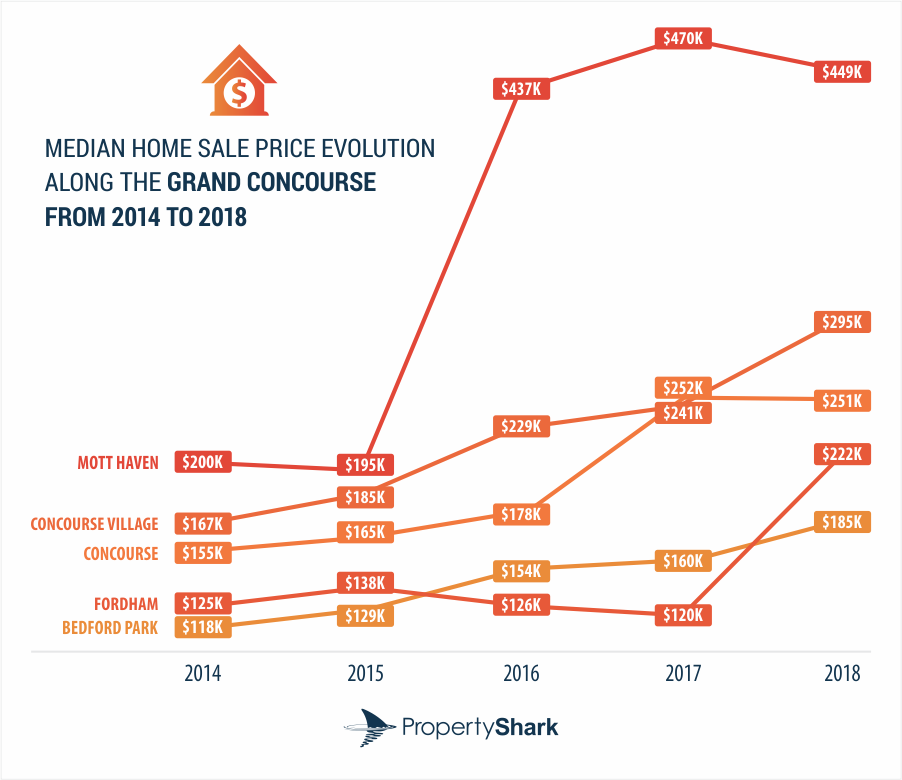 In the Fordham area and its surroundings the increase was 77.6% and Bedford Park had the lower but still considerable increase of 56.2%.
Both Mount Eden and Mount Hope were not included in the study due to the lack of sales.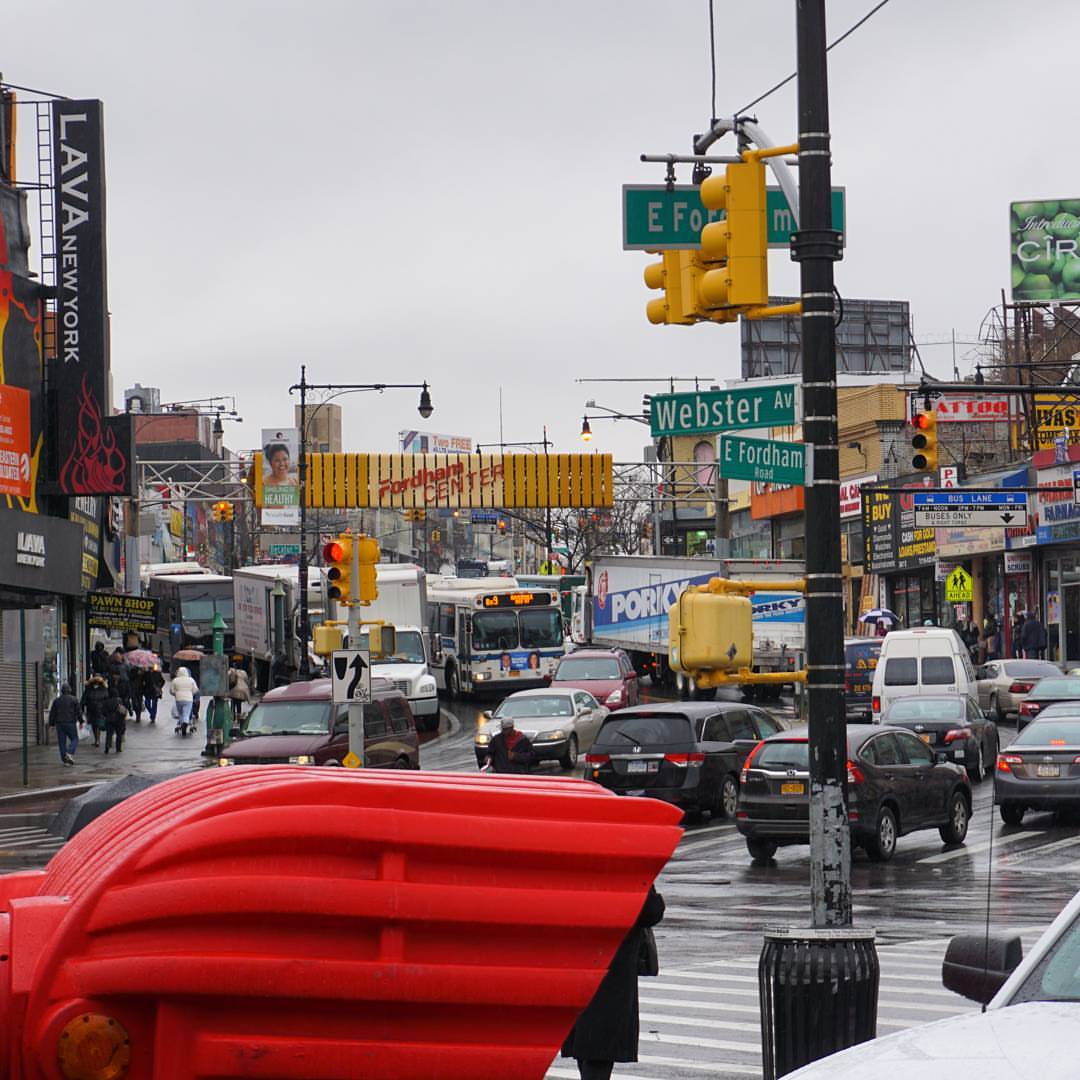 For a forgotten borough that no one wanted, this is indeed quite the turn of events and while this is good for homeowners who never left The Bronx and stood their ground when everyone else abandoned us, it's just an indicator of what's to come if things continue to go the way they are going.
It's no secret to those of us who have lived here our entire lives that this is a wonderful place to live but that will change as the continued wave of gentrification turns this borough of flavor into a bland one without taste.
PropertyShark writes:
Once dubbed the "Park Avenue of the Middle Class", the Bronx's Grand Concourse has become something of a phenomenon ever since the thoroughfare opened in 1909. Fast-forward 110 years, and the desire to live here has become greater than ever. The elevated housing demand in the neighborhoods around the boulevard pushed the median home sale price to increase 68% in just 5 years—from 2014 to 2018.
Resembling Paris' own Champs Élysées due to its grand scale, Art Deco buildings and contemporary architecture "The Grand Concourse is like Paris, but with a subway line straight to Midtown," according to PropertyShark Founder Matthew Haines. But the boulevard is so much more than just a gateway from the Bronx to Manhattan and a comparison to the Parisian street. The Concourse is brimming with years of NYC history, culture, art and life, and is finally getting the attention it always deserved.
You can read the full study over at PropertyShark.