The other day we posted a video on Bazaar, a Bronx-based tech company that's using digital solutions to every day problems bodegas face.
But did you know that there is a growing tech scene right here in our borough?
Tech:NYC recently visited The Bronx and wrote about their time spent exploring this industry as they visited practically every corner of our borough.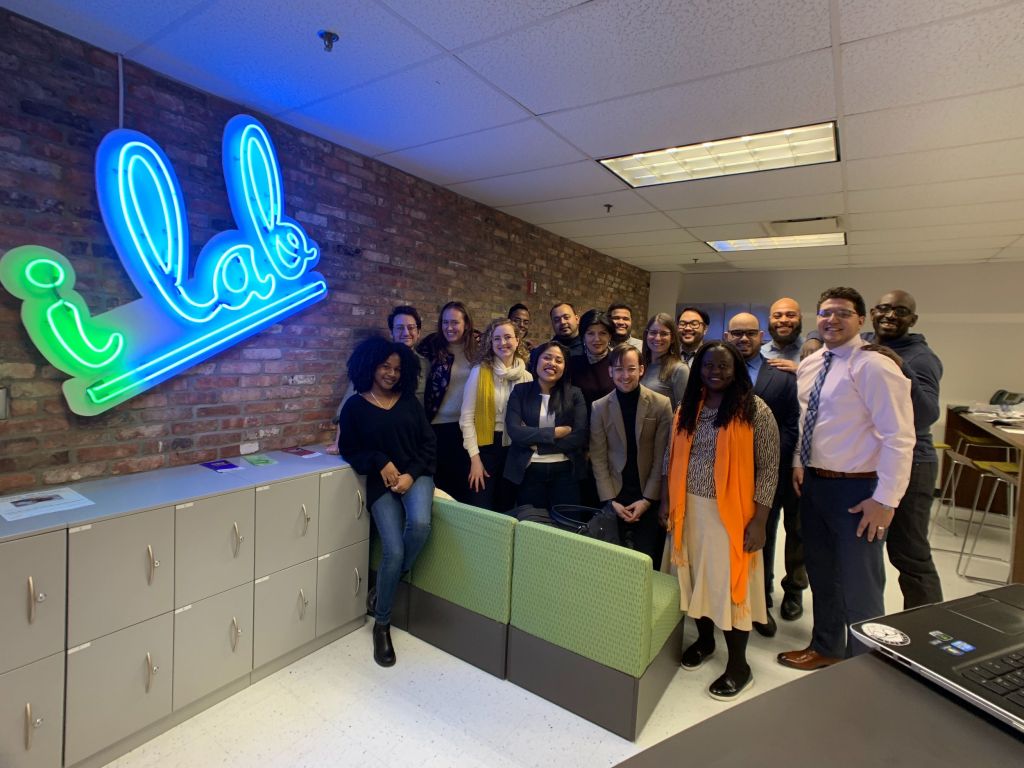 They write:
"…we continued on to visit Bronx Business Bridge, the innovation lab and tech incubator at Lehman College. The incubator connects local businesses and entrepreneurs with access to workspace, equipment, and training. Their program is exciting in that it also connects Lehman students to training programs in web development, marketing, and entrepreneurship at the same time it places them directly with startup clients that give them the real-world experience of building business solutions that clients actually use. With City Council funding, they've also recently added a state-of-the-art VR Development Lab, providing Bronx-based tech professionals to develop new skills in one of the fastest-growing sectors of our economy.
Next up was a visit to Tech:NYC member Metabronx, an accelerator focused on startups founded by women and members of cultural minority groups. With a cool space in the South Bronx, Metabronx is providing business support and mentorship to companies like Bazaar and Neture, both companies that are working to expand access to online solutions for their communities. It was great to talk to their founders and hear about how they're growing businesses that bake in the idea that tech can promote civic good and make people's lives better.
A few stops on the 6 train and we finished our day at The Knowledge House, another Tech:NYC member. They're working to to build a diverse pipeline of tech talent from low-income communities. After touring their new space in the historic Banknote Building in Hunts Point, we talked with co-founder and CTO Joe Carrano and his team about how they're providing access to programming and web development training to New York's future engineers. We're particularly excited to see they're focused on building curricula that isn't just training for today's tools, but looks ahead to the tech of the next decade. Jobs in AI have more than doubled in the past three years, with New York companies hiring for the more of them than any other place in the country. TKH's programs in AI, machine learning, and other emerging tech is a sure way to set their students up for the best job placement and workforce opportunities NYC has to provide.
And their journey didn't take them to Per Scholas and several other incubators and businesses doing here in our borough.
As the industry evolves and expands, it's important that our residents can learn the ropes and enter tech to take advantage of what it has to offer.
We can't let our kids and residents stay behind and if we use these opportunities to our advantage we can have an even stronger future for The Bronx.
You can read more about their visit here and learn more about what Tech:NYC does here.