This year marks the 50th anniversary of the Mott Haven Historic District
This article is a contribution of the Historic Districts Council, NYC's advocate for historic places.
Monday, July 29th, marks the 50th anniversary of the first historic district in The Bronx designated by New York City, Mott Haven Historic District,  designated in 1969 by the city's Landmarks Preservation Commission for its architecture "representative of the best of the second half of her nineteenth century." 
The Mott Haven Historic Districts Association is holding a program at the New York Public Library – Mott Haven branch to celebrate this anniversary, tell the story of Mott Haven and highlight the importance of preserving the architectural character of this South Bronx neighborhood.  Speakers of the conference include:
Lisa Kersavage, Executive Director, NYC Landmarks Preservation Commission
Simeon Bankoff, Executive Director, Historic Districts Council
Jeanine Thomas, Branch Manager, Mott Haven Library
Kevin Fitzpatrick, author, "111 Places in the Bronx That You Must Not Miss"
Samuel Brooks, President, Mott Haven Historic Districts Association
The program will take place at 321 East 140th Bronx on July 29 from 6 pm to 8 pm. 
The following list will give you a taste of Mott Haven's historic richness:

This fine row, consisting of ten, three-story brick houses is one of the earliest, if not actually the earliest,row of houses built in The Bronx. They were built between 1863 and 1865. The houses were built in the local vernacular with French Second Empire influence and were designed as a block front, rather than as distinct, individual houses.
St. Jerome's Roman Catholic Church

This 1898 Church complex occupies the entire block front between East 137th and East 138th Street. The Church remains an outstanding example of the Renaissance Revival style, with Ionic and Tuscan columns and elaborate cornices and entablatures. The entire complex is within the Mott Haven Historic District.
East 140th Street, Between Brook and Willis Avenues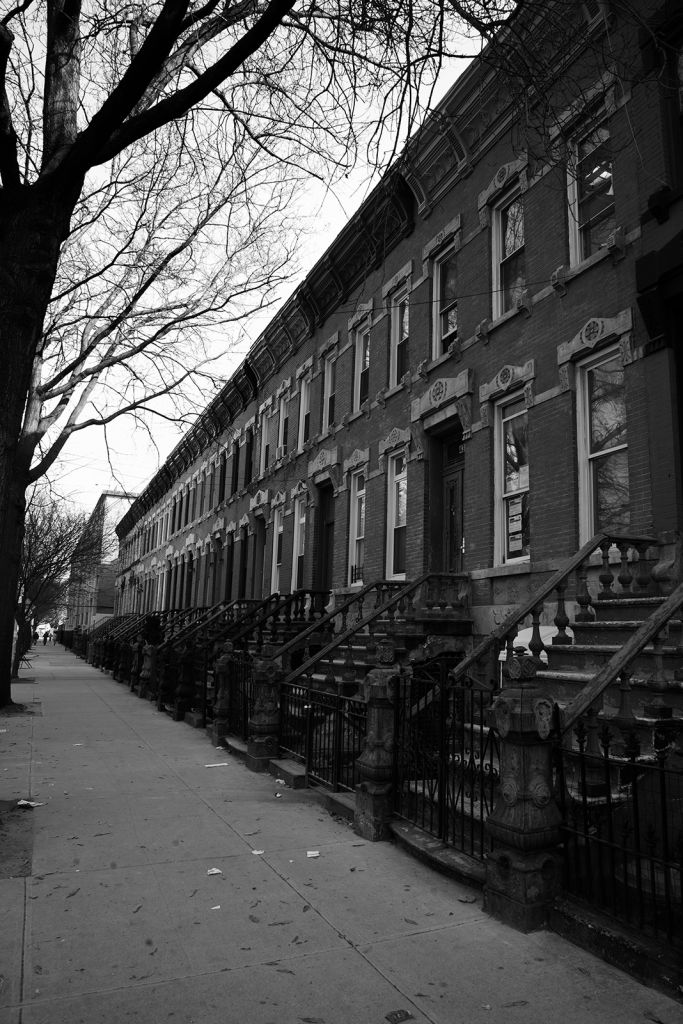 The Mott Haven East Historic District, just one block west to the Mott Haven Historic District, was built with Philadelphia brick facades trimmed in stone. Galvanized metal cornices with angular, paneled brackets and coved fascias decorated with large spade-shaped leaf motifs. Flat roofs. Broad, incised stone basement window lintels supported on plain angled brackets, joined by a stone band course.
#268 – 274 Alexander Avenue (Between 138th and 139th Streets)

Built between 1892-1893, each building of this row served nine families. No. 274, the corner building , once had a corner pinnacle above the roof cornice.
About the author:
Diego Robayo is a historic preservation advocate and works for the Historic Districts Council as the Spanish Language Fellow. He is a strong believer that the history and identity of all cultural groups should be acknowledged in order to advance social development. He has documented life in The Bronx and other outer boroughs through photographs and interviews. He received a scholarship to start a graduate program at Columbia University, which gave him a broad perspective on how to make cultural research and preservation.
This post comes from the Historic Districts Council. Founded in 1970 as a coalition of community groups from the city's designated historic districts, HDC has grown to become one of the foremost citywide voices for historic preservation. Serving a network of over 500 neighborhood-based community groups in all five boroughs, HDC strives to protect, preserve and enhance New York City's historic buildings and neighborhoods through ongoing advocacy, community development, and education programs.
Now in its ninth year, Six to Celebrate is New York's only citywide list of preservation priorities. The purpose of the program is to provide strategic resources to neighborhood groups at a critical moment to reach their preservation goals. The six selected groups receive HDC's hands-on help on all aspects of their efforts over the course of the year and continued support in the years to come. Learn more about this year's groups, the Six to Celebrate app, and related events here >>