It's a little-known fact that our beautiful borough of The Bronx was, in fact, the first borough of New York City although it wasn't called a borough until later.
In 1874, the lands west of the Bronx River were annexed to New York County aka New York City and was known as the Annexed District.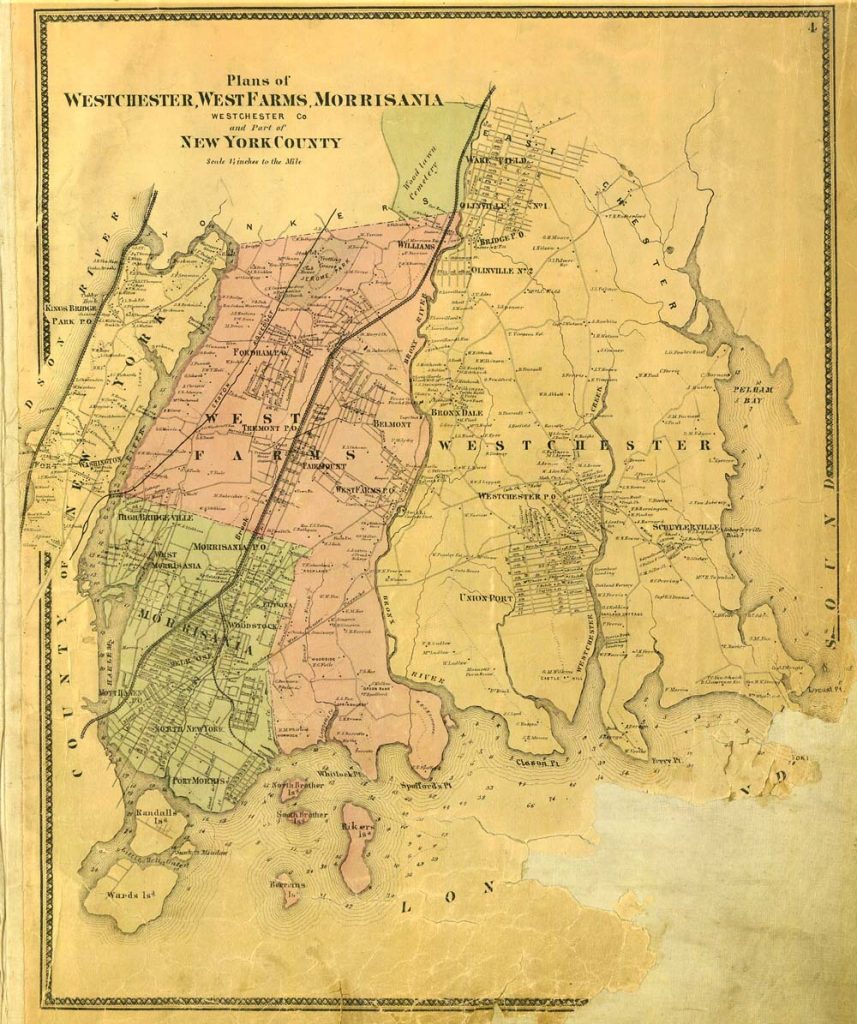 Before this moment, these lands were part of Westchester County and included the towns of Morrisania, Kingsbridge, and West Farms. Within these towns were the villages of Mott Haven, Port Morris, Melrose, Fordham, and many others.
Then in 1895, a full three years before Brooklyn, Queens, and Staten Island were consolidated to create New York City as we know it today, the lands to the east of the Bronx River were annexed creating what was known as The Great North Side.
The town of Westchester had voted against being annexed but was dragged along to create The Bronx as an know it today, along with parts of the towns of Eastchester and Pelham.
When the great consolidation came along and the rest of what are the five boroughs of New York City joined to create the city which we know today, The Great North Side was renamed The Bronx after the river which runs through it named after the first European settler, Jonas Bronck.
But still The Bronx, which was known as the annexed district, was tied to Manhattan and was part of New York County until it became the 62nd county of New York State and the 5th and official county of New York City in 1914 in Melrose at the Old Bronx Borough Courthouse.
Many firsts came from our Bronx as well as many great historical figures from all walks of life and professions but this one comes with major bragging rights: The Bronx—NYC's FIRST borough.