Imagine being able to get from Co-op City to Queens or Brooklyn WITHOUT having to go through Manhattan.
That's the goal of the Triboro Line we've written about extensively over the past years and now the Metropolitan Transit Authority has taken a big step towards making this a reality.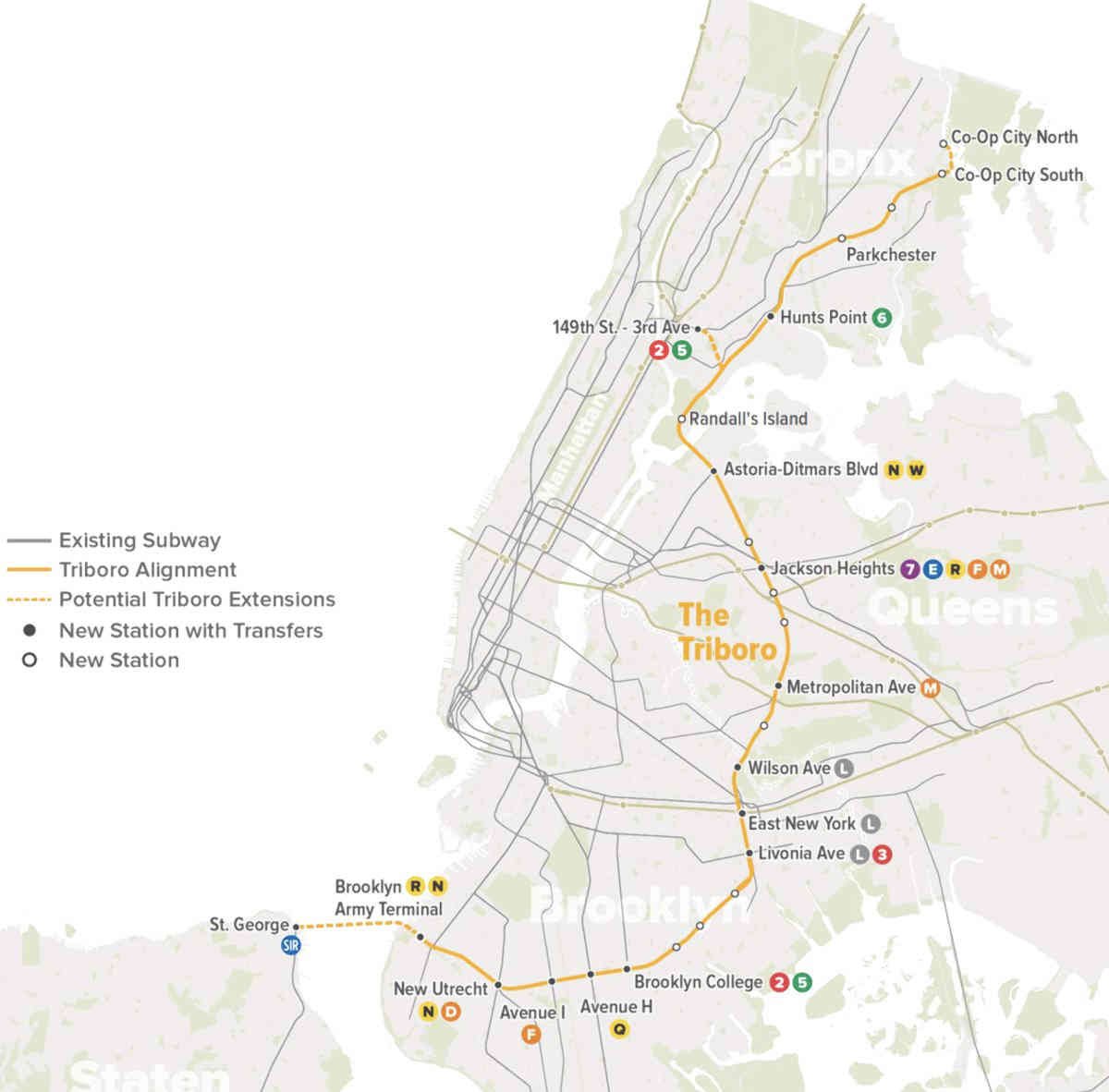 The MTA has announced that it will study the feasibility of half the route stretching from Bayridge, Brooklyn to Ridgewood, Queens which would have about 11 stops of the 22 stops that would eventually stretch into The Bronx.
The proposed stops in The Bronx align with the coming new East Bronx Metro North stations that will go into Penn Station but with a few additions.
As it stands, the stops in our borough would be Co-op City South, Morris Park, Parkchester, and Hunts Point with two additional potential stops at 3rd Avenue and 149th Street in Melrose and a Co-op City North stop.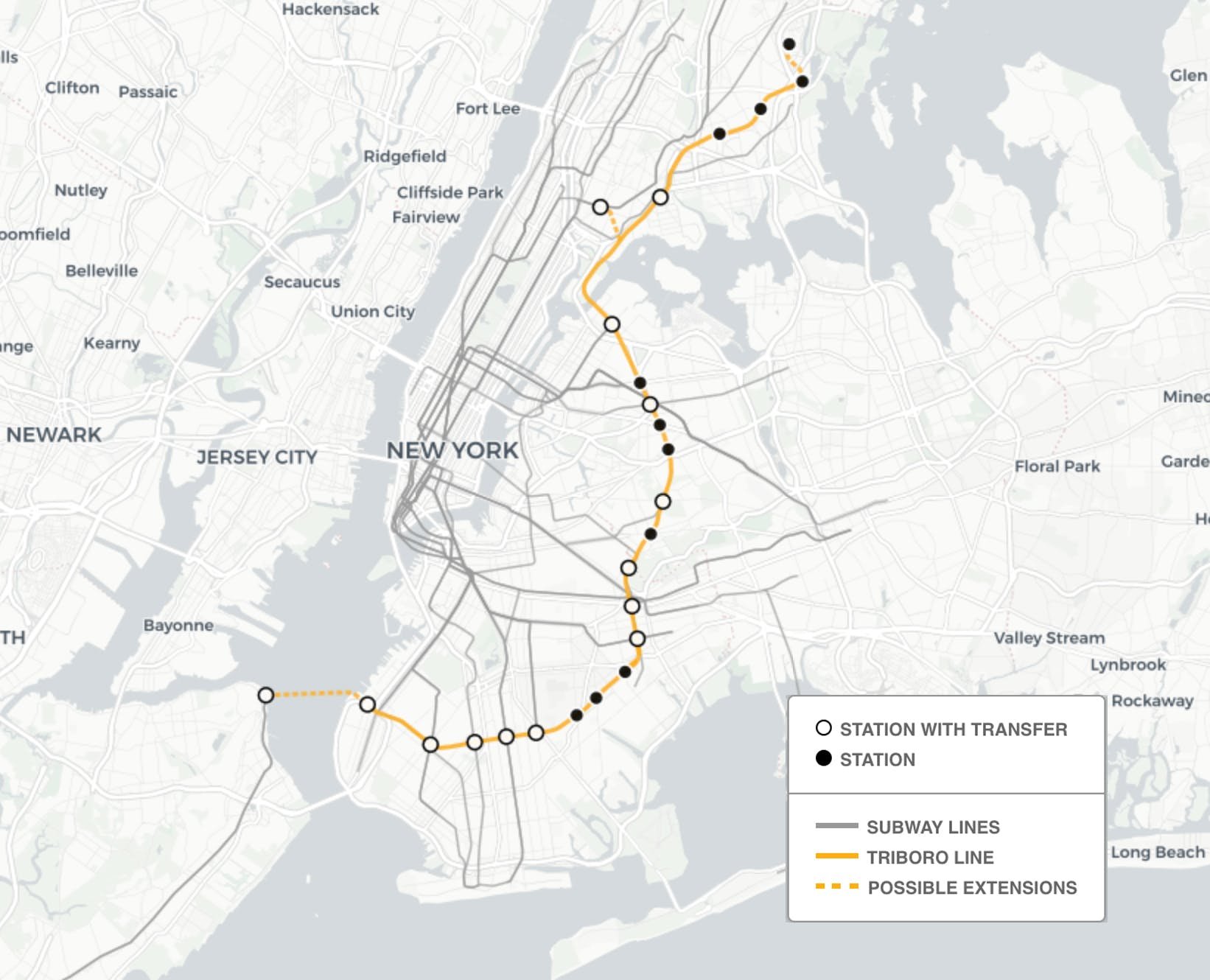 Another stop is also proposed for Randall's Island.
Brooklyn Paper reports:
"Over the last 15 years, over half of job growth has been in the outer-boroughs," said Maulin Mehta, a senior associate at the Regional Plan Association, which first proposed the commuter rail in 1996. "But right now, a lot of the train service is very Manhattan-centric."
The Metropolitan Transit Authority will test the feasibility of retrofitting a series of pre-existing freight lines for use ferrying commuters, offering crosstown service from the Brooklyn Army Terminal in Sunset Park to East New York, before veering north parallel to the L line through Brownsville and Bushwick, and on to distant Queens and the Bronx.
The train, which the Transit Authority has dubbed the Triboro Line, would make 11 stops at new and preexisting stations in Brooklyn, providing connections to the R, N, D, F, Q, 2, 3, 5, and L trains. In all, the train would make 22 stops between Brooklyn Army Terminal and Co-Op City in the Bronx.
While we know this won't happen any time soon if the findings are favorable, at the very least this big important step will begin.
This is another transit no-brainer and we must find the funding to make it a reality.