After officially endorsing Senator Bernie Sanders for the 2020 Democratic presidential nomination at a massive rally in Queens, Congresswoman Alexandria Ocasio-Cortez brought the Senator for an intimate meet and greet in The Bronx.
Shortly after 5pm, Ocasio-Cortez walked into Ellie's Diner in Parkchester with Senator Sanders to meet with local residents briefly before heading out on the campaign trail again.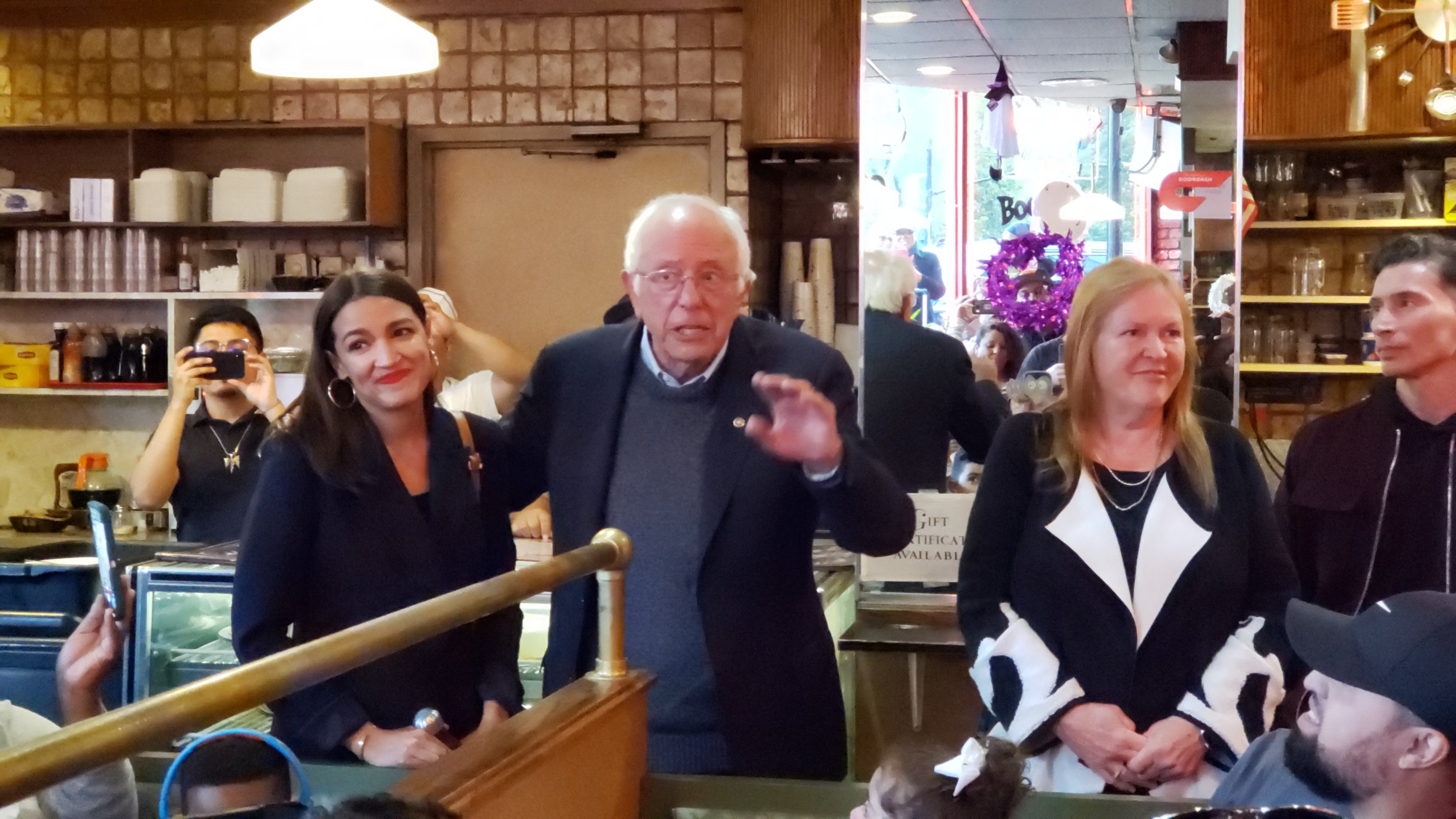 Despite suffering a heart attack just a few weeks ago, Sanders appeared just as strong as ever.
The two walked around the diner and chatted with folks from all over our borough for about 15 minutes.
When Bernie got to me, we took a picture together where he threw up The Bronx X.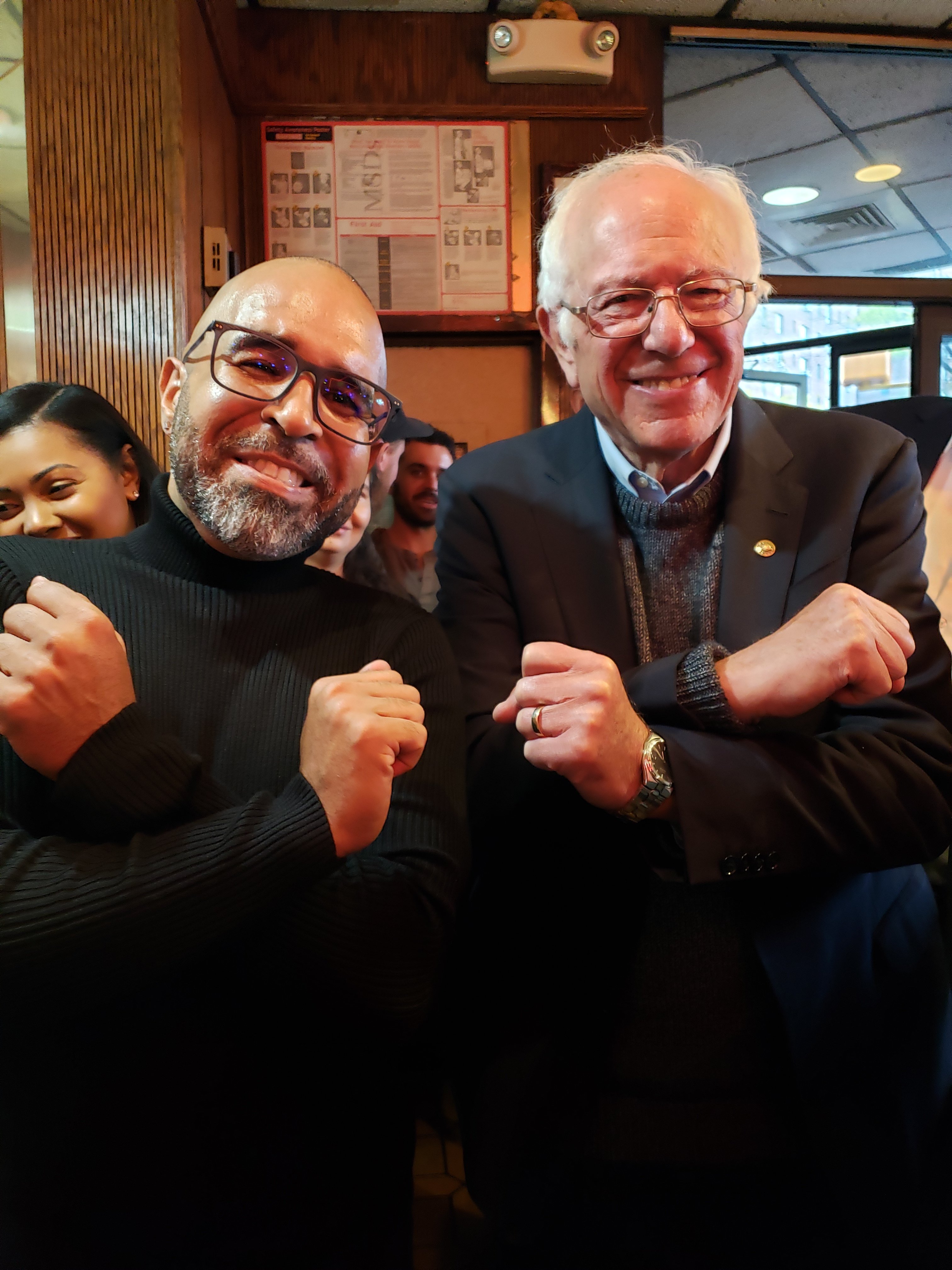 After we took the picture, he jokingly said he's from Brooklyn so he doesn't know anything about that but of course he gets a pass.
Watch the video below!
Also, check out our pics when Bernie held his rally in St Mary's Park in the South Bronx.