The COVID-19 pandemic has impacted every segment of our lives as shutdowns due to the rapid infection rate of the coronavirus gripped our city, state, and nation.
Not even farmers have escaped the economic toll.
Thanks to Caribbean Produce Exchange Inc, 16,000 pounds of fresh fruit and produce from Puerto Rican farmers arrived in The Bronx this past Sunday.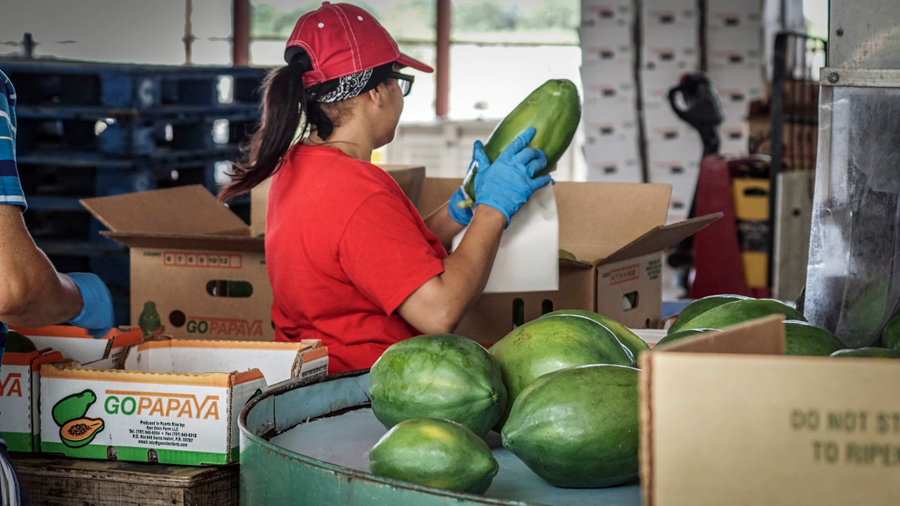 The Puerto Rican company has been helping farmers sell their products via nontraditional avenues as others have shrunk or disappeared altogether due to the pandemic which is how the shipment arrived at Baldor Specialty Foods in Hunts Point.
The shipment, consisting of fresh produce including pineapples from Manatí, papayas from Santa Isabel, and plantains from Guánica, will be donated to senior citizens, low income families in the South Bronx as well as community centers that work with such at risk and vulnerable communities.
According to a press release, Baldor employees working as frontline responders and others will receive fresh produce from this shipment as well.
News Is My Business reports:
"Given the spread COVID-19 has had in New York City and its health and socio-economic impact on low-income families, we wanted to extend our support and solidarity by integrating Puerto Rican tropical fruits, with all its flavors and freshness as part of our social commitment efforts," said Ángel Santiago, president of CPE.

"This initiative has been possible thanks to several companies that immediately agreed to be a part of the mission and share hope with our brothers in New York who are facing the ravages of this pandemic as well as support from the New York State Office of Trade and the Puerto Rico Tourism Co.," he said.
This is one of the many stories we've heard of how communities have come together to help the most vulnerable where our government has utterly failed.
Thanks to Caribbean Produce Exchange, these families will have access to more healthy food.