With little fanfare, Revel, a popular moped ride sharing service that has been available in Brooklyn and Queens since 2018, arrived in The Bronx.
Hundreds of these electric mopeds were deployed and parked across the South Bronx south of the Cross Bronx expressway and west of The Bronx River covering neighborhoods like Highbridge, Morrisania, Port Morris, Melrose, Mott Haven, Hunts Point, Longwood, and Charlotte Gardens.
And they couldn't have arrived at a better time given the current COVID-19 coronavirus pandemic and its impact on public transportation in New York City.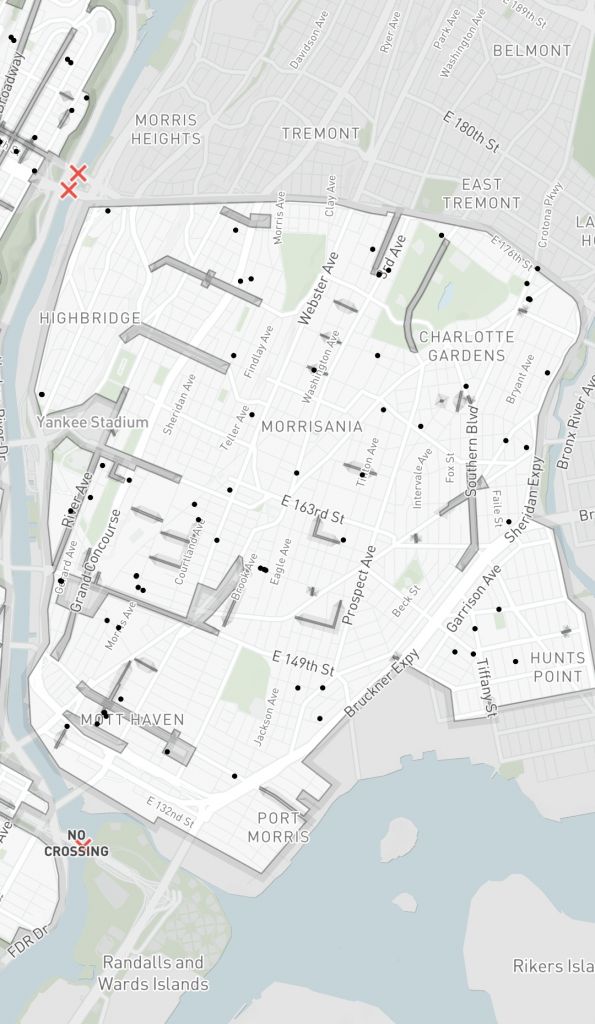 I was surprised at how quickly Revel had expanded into The Bronx after having only been in NYC for less than two years.
To that, Frank Reig, CEO and Co-founder of Revel told Welcome2TheBronx, "The Bronx has always been part of the plan for Revel, and when we saw the spread of the coronavirus devastate Bronx communities, we knew we had to start offering service now."
"That's why we opened this new service area including major hospital centers, to further support essential workers in New York City so they can get to and from work during this difficult time…This expansion will give residents a new way to commute within the South Bronx and to Upper Manhattan while maintaining social distance" added Reig.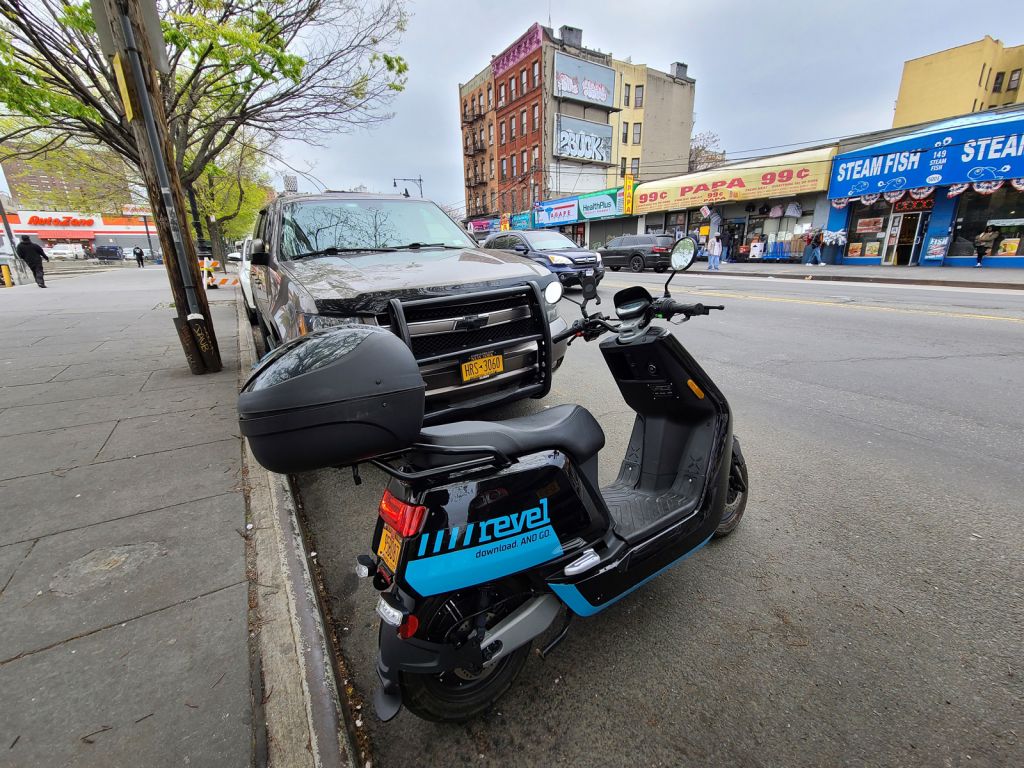 Currently, there are no plans to expand further into The Bronx but according to Reig, Revel is, "…constantly assessing the situation to see if any adjustments to our service may be needed in the future…and hope to serve The Bronx for a long time."
In order to use them, though, you must have a valid driver's license which will be verified when you sign up for membership.
There's a one-time $5 fee to verify your driver's license but other than that, there are no monthly or yearly fees.
Cost per ride is $1 unlocking fee and $0.31 per minute of usage.
Helmets, which are mandatory, are included and just in case you're riding with someone else, there's an extra helmet as the mopeds are built for up to 2 people.
The day they arrived, I decided to take them for a test drive so after I signed up and downloaded the app, I looked for the nearest Revel scooter and walked four blocks to get it.
The app tells you how much charge is left on the battery and how far it will take you and you can even reserve it for up to 15 minutes so you don't waste time walking over only to find that it's gone.
Now I've never driven a moped let alone ridden on one but I was surprised at how easy they were to use.
It did take me a few minutes to get used to it but once I got the hang of it, I was able to cruise down the streets safely.
That is, of course, after I realized just how sensitive the throttle is when starting it so a warning: BE CAREFUL ON YOUR FIRST TRY.
I honestly wanted to just take it for a quick spin to see how it rode but I ended up on a 20 mile, two hour trip that took me up to Tremont and then down the Grand Concourse and straight into Manhattan.
I ended up at Lincoln Center.
They're that easy (an addicting) to use.
Although I'm an avid cyclist and bike everywhere across New York City, I welcome yet another option to get around our borough and city especially for the days you don't want to pedal and just enjoy the day getting from point A to B.
Although they're available in Queens and Brooklyn as well, you cannot ride them from The Bronx to Queens or Brooklyn and vice-versa due to laws regulating driving mopeds on highways and major bridge crossings.
The Bronx lucked out because we're the only borough that can go to and from Manhattan on Revel or the other way around.
Parking them is easy too and they don't require docking stations like Citi Bike. Instead, you park them just like a motorcycle in any legal parking space that's available but you must do so in a spot that it can sit for at least 24 hours without having to move it so pay attention to street parking regulations wherever you end your trip.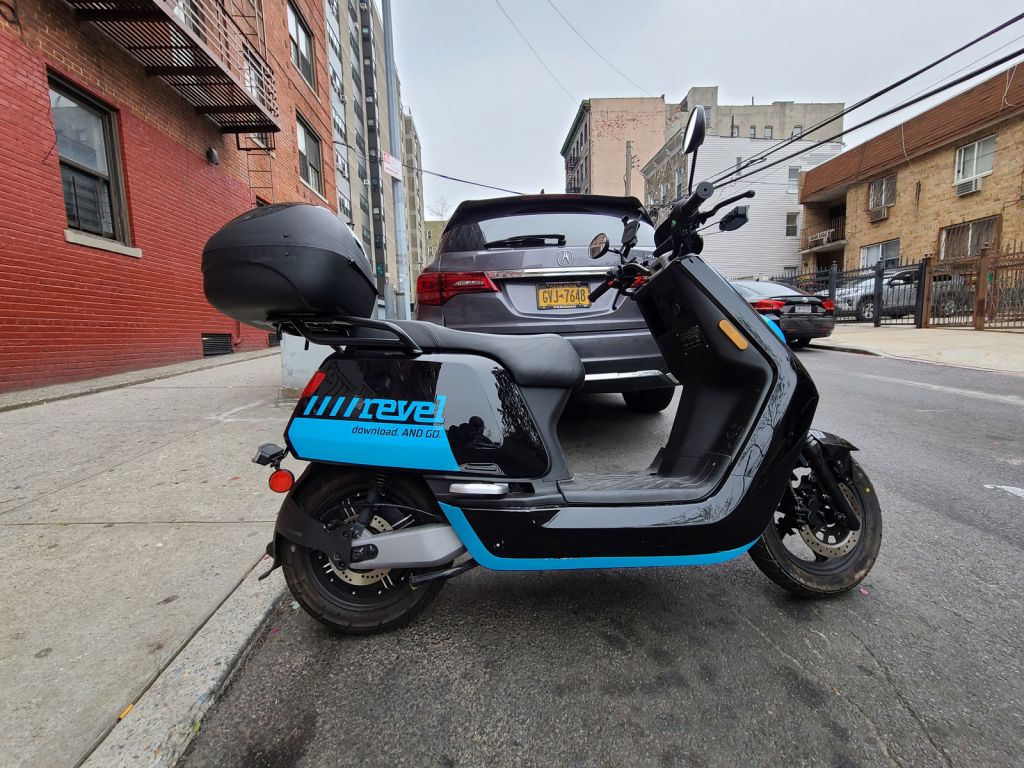 Speaking of ending your trip, you can only do so within the boundaries on the map but you can pause your ride in the darker gray "forbidden" areas.
Because of ridiculous parking regulations in Manhattan, there are very few areas you can end your ride in Manhattan below 59th Street so it's best to check with the map to see if your destination meets those requirements.
Revel is also committed to making sure that their ride sharing program is available to low income communities, which is a must for The Bronx, and offer 40% discounts to individuals meeting one of the following requirements:
Revel also offers a 20% discount on to, "…individuals who are active duty members, Reservists, National Guard members, Veterans and Retirees of the U.S. Army, Navy, Air Force, Marine Corps and Coast Guard."
Active EBT CardsPublic Housing Program
Home Energy Assistance Program (HEAP)
Supplemental Security Income (SSI)
Temporary Aid to Needy Families (TANF)
Safety Net Assistance (SNA)
As for essential workers, Reig said that the company had begun offering free rides for health care workers and first responders and can apply here.
In terms of safety, what I can say is that you're only as safe as you drive and obey all traffic laws and that vehicles around you are doing the same since you are driving in traffic.
That being said, I never felt unsafe and Revel had done a good job of providing clear and concise instructions on proper usage and they even offer in person training for those who want that extra level of safety on how to operate them.
This isn't to say that there aren't any safety concerns, however, as pointed out by Streetsblog not only due to the sensitive throttle but the fact that it is a different type of vehicle; Not a bike nor a car.
And in terms of safety given that we're in the current coronavirus crisis, Revel has enhanced their disinfection process on top of what they were already doing and making sure that high touch areas like handlebars and breaks, seat, helmet case, and helmets are thoroughly disinfected using cleaning agents proven effective against covid-19.
As for their popularity in The Bronx? Personally, I've seen at least a dozen riders since they launched in the borough last week and according to Revel, "…in terms of trips either starting or ending in The Bronx, 10,000 miles have been driven on those rides. "
That's a lot of mileage in a week.
Local Bronx resident, Alejandro Brown of Mott Haven, said he welcomes yet another alternative form of transportation to The Bronx. Although he hasn't used the mopeds yet he plans on doing so soon.
"Given the current circumstances, I would use the service to get to areas of the city open for business that normally requires train travel, which I don't feel comfortable getting on right now." 31 year old Brown told Welcome2TheBronx.

Brown said that it's, "…a chance to change the scenery safely. It's another way to connect with the rest of our city."
Have you used Revel yet? We'd like to hear from you.
And don't forget: Easy on the throttle!
Dear reader: If you enjoyed this or any of our stories and photography throughout the past 10 years, kindly consider donating to support local Bronx journalism for decades to come: