Yesterday at 3PM, hundreds of protestors gathered at Roberto Clemente Plaza at The Hub as part of a Black Lives Matter rally and march demanding not only for justice for the murder of George Floyd by a Minneapolis police officer but an end to all racial injustices against Black people in this country.
After listening to several organizers speak, the group began marching through the streets passing by Lincoln Hospital and continuing through Mott Haven.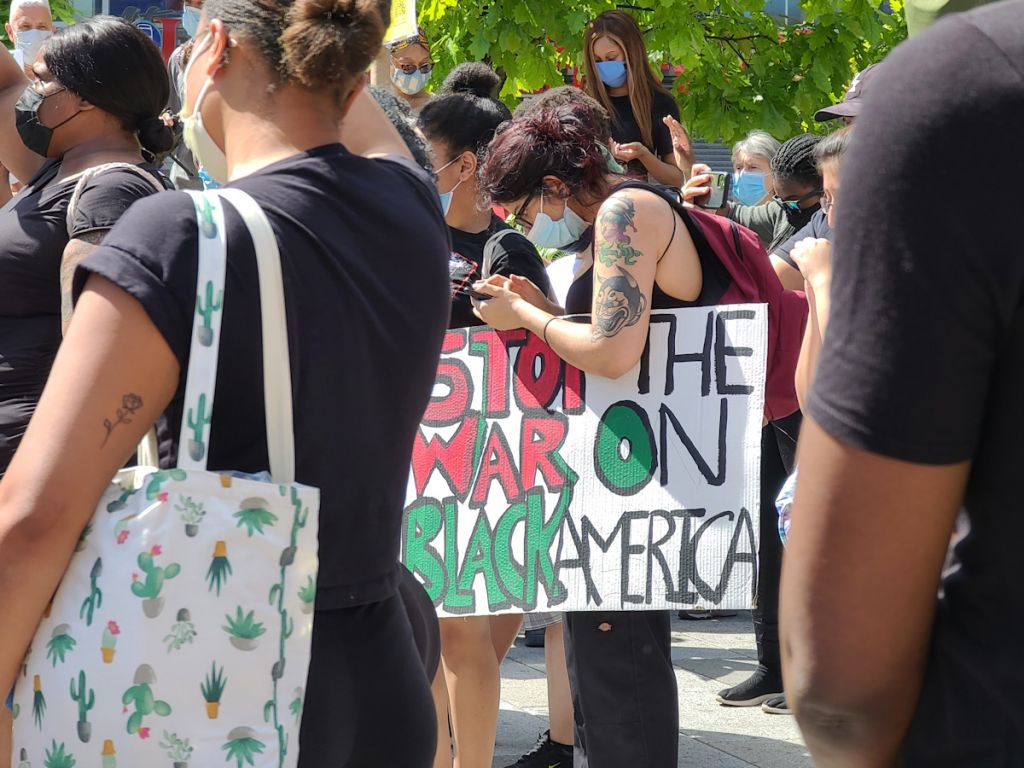 Once they arrived at the 40th Precinct, NYPD officers quickly mobilized donning riot gear despite the crowd never not once displaying any threat to anyone.
The symbolism of their arrival at this particular precinct was not lost to many as the 40th was ground zero for the racist stop and frisk policies which disproportionately impacted men of color.
In 2014, the then 40th Precinct commanding officer Deputy Inspector Christopher McCormack was reassigned after having been recorded telling his officers to arrest "male blacks between 14 and 21".
At the time, the precinct had the highest stop and frisk arrests in The Bronx and in the top 5 in New York City.
The officers continued to put on the gear (video below) even as the crowd pleaded with them asking why are they doing this and why do they feel the need to get out batons.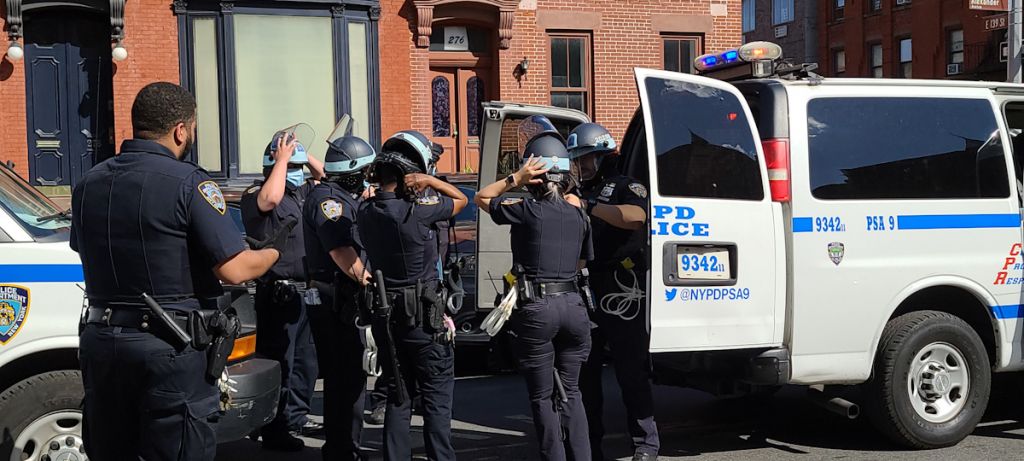 The demonstrators stood at the barricade at 139th and Alexander Avenue for at least 15 minutes before continuing to march through the neighborhood before peacefully ending at St Mary's Park with everyone taking a moment to kneel.
Take a look at the pics below and video from the scene.