After almost 14 years filled with love, I had to say goodbye to my beloved dog and princess and the unofficial mascot of Welcome2TheBronx, Kanela.
Kanela, a red-headed Siberian Husky, was as Bronx as they got. She would always walk the beat around with me in our South Bronx neighborhood of Melrose and surrounding areas as I'd scope the latest happenings and potential newsworthy items.
Or, when simply going to the bodega or supermarket.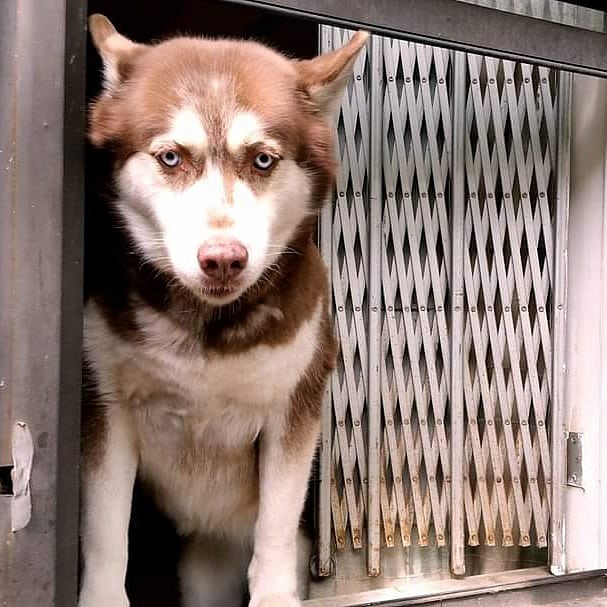 Most of our days began with those long, almost 2 mile walks whenever the weather permitted.
At home, she lived with several other cats throughout the years, a few who I'd rescue off the street on our block as kittens and she'd quickly adopt them.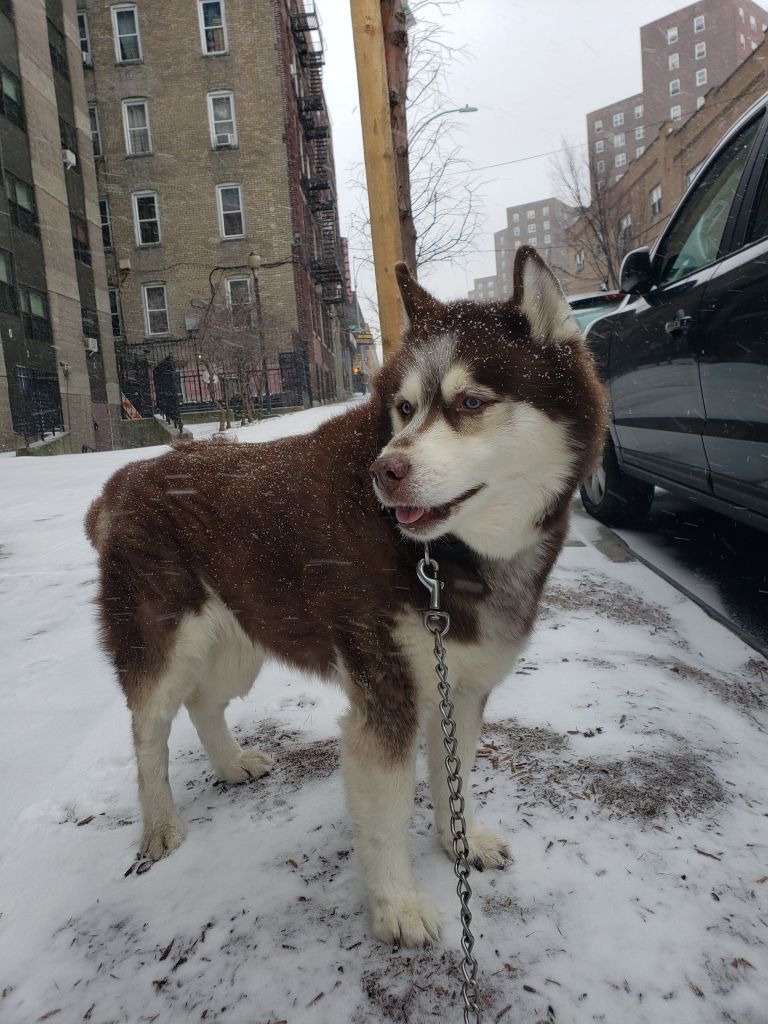 This big wolf-like dog with giant paws would gently lick these babies clean and play mother to them.
She was my perfect partner in providing a new home to our cats.
But as most big dogs do when they age, their mobility suffers and they begin to slow down.
About two years ago she could no longer go on our long walks so they started shortening. And shortening.
Until finally, we rarely left a 4 block area as it was too much for her.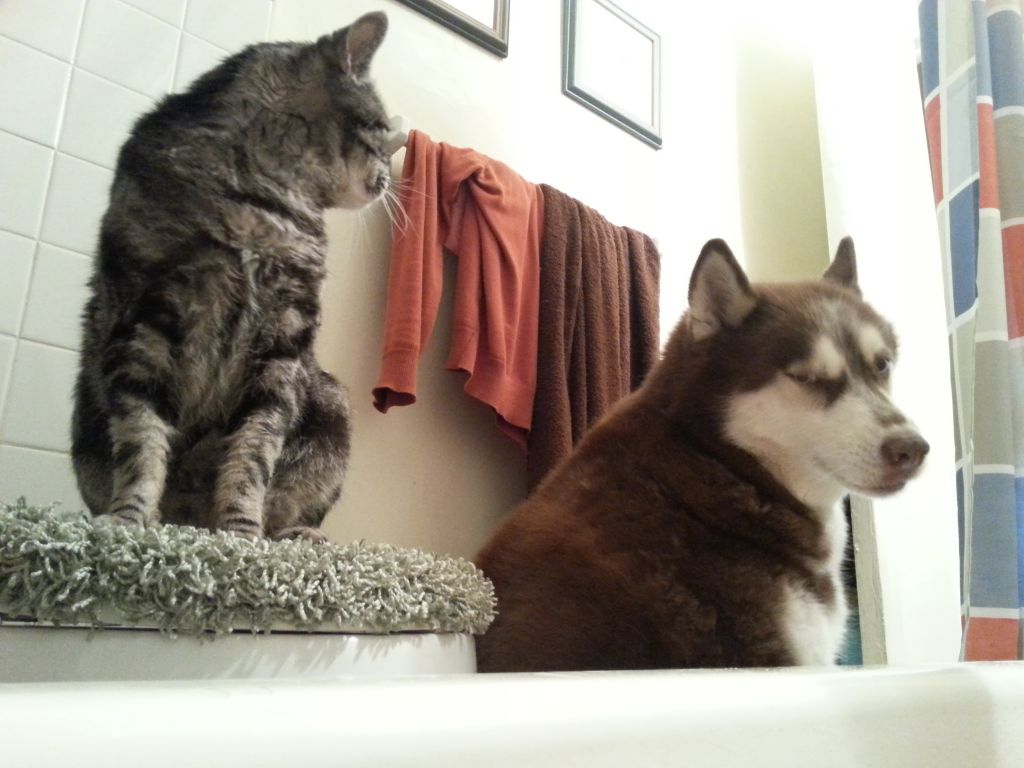 But still she was playful and a fighter.
Last year she was diagnosed with pancreatitis and her prognosis wasn't looking good plus her hip displasia was really starting to hurt her.
But still she forged ahead. The vet said she wasn't ready yet.
By January of this year she could only go back and forth on our block. She could and would play with locals and the other dogs but not for long.
For a year now I was carrying her up and down 5 steps to the lobby because she could no longer climb or go down them at all.
Ten days ago she got worse and was in severe pain. I took her to the vet at Bronx Veterinary Center and after several tests it was revealed that her condition had gotten worse plus several other unexpected complications were revealed.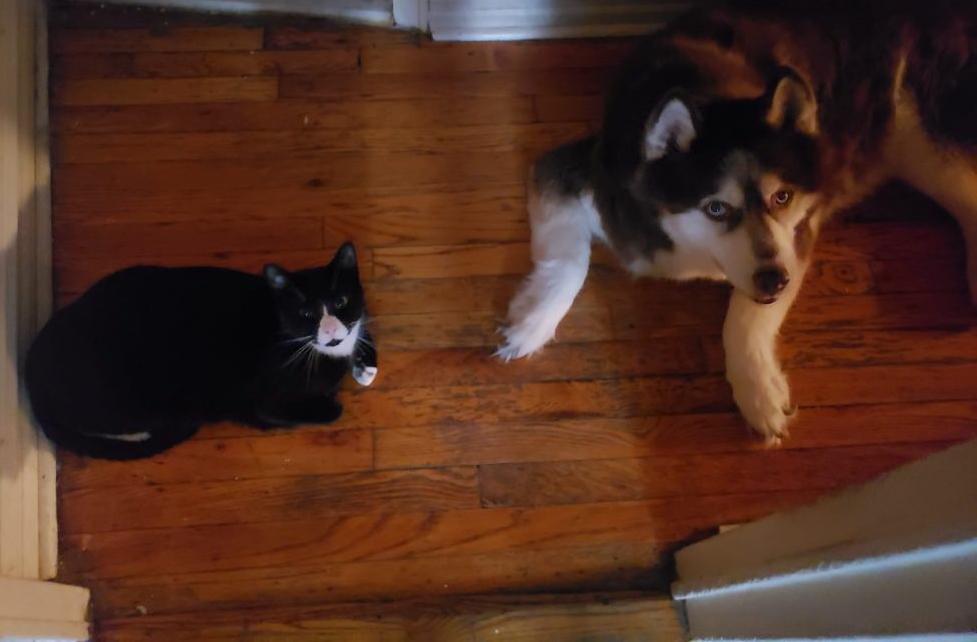 He said it was a decline from here but to take her home with pain meds and assess the situation.
But she wasn't improving.
Yesterday, surrounded by love, my friend, the cats and my dad, she passed away peacefully thanks to At Home Veterinary's Dr Jonathan Leshanski, who performed the ultimate act of kindness for my baby.
It is the most painful decision we make as caretakers of our pets. It's not one that's made easily but when we take a pet, it's part of that unspoken contract between us and nature: Give them a good life and when the time comes, help ease their transition.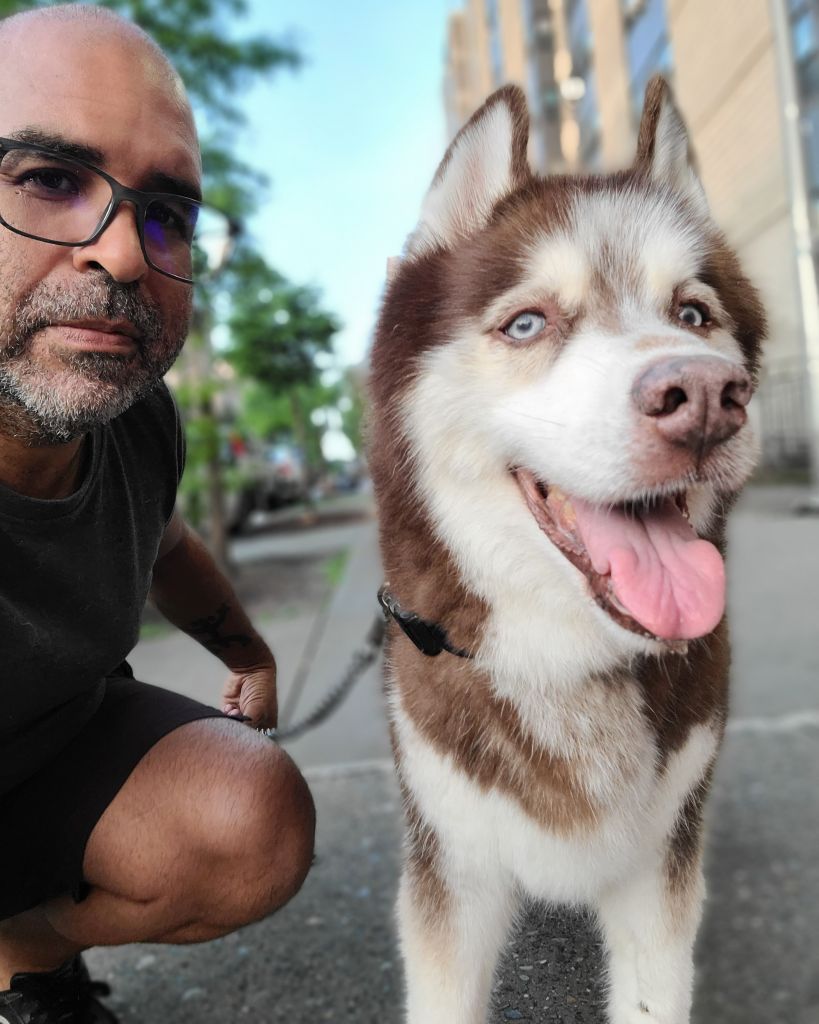 But the contract comes with the ultimate price: We take away their suffering by transferring that pain into our hearts when we say goodbye.
Goodbye my sweet princess, my darling girl. You made me a better person and made everyone who saw you in The Bronx smile and laugh.
Dear reader: Now more than ever, it is important to support local journalism, especially as told by a Bronx-born and raised journalist telling our stories. If you found this or any of our stories informative and enjoyed our photography throughout the past years, kindly consider donating to support local Bronx journalism for decades to come.