One of America's Great Streets, Arthur Avenue and the heart of New York City's REAL Little Italy, is seeking to close off the legendary road to vehicular traffic so that its many restaurants can safely practice social distancing by way of outdoor dining.
As we quickly approach phase 2 reopening in New York City after being shut down for almost three months due to the COVID-19 pandemic, outdoor dining is one of the ways listed that restaurants can reopen to patrons.
To that end, the Belmont Business Improvement District is working to fast track approval of closing off the street in Little Italy to help the many struggling restaurants which have been forced to quickly adapt to the new coronavirus social distancing reality.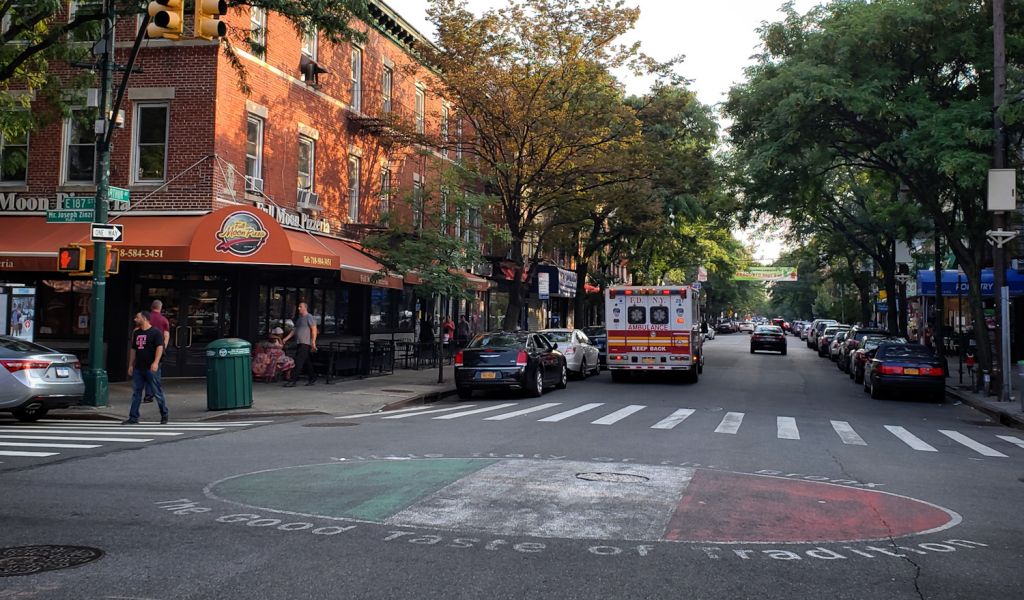 The proposal is to only close the avenue on weekends from 5pm to 11pm which would also allow restaurants to remain open later than usual.
If successful, The Bronx will then have a slice of Italy with an open piazza outdoor dining type of environment even if only for a few days a week.
amNY reports:
"Everyone stays open later, it becomes like an event," he said.
Franz (Frank Franz, Belmont BID treasurer) anticipates these weekend exclusive street closures to happen roughly between 5 to 11 p.m., potentially including Friday nights as well.
Also, aside from the business lunch crowd on weekdays, it's over the weekend when the iconic Bronx street sees a majority of its ravished diners, according to Franz.
While many of the plan's other details remain in the oven, Franz noted that tents, coverings, and heating elements for colder months are all being looked into for the restaurant corridor.
This is a no brainer and we sincerely hope that DOT, city agencies, and local elected officials make this happen.
It should also be noted that there would be 15 foot wide space left open for emergency vehicles to get through.
We don't have enough places to eat outdoors and what better place to do it than in New York City's REAL Little Italy?