The Bronx and perhaps New York City's first European style "piazza" for outdoor dining makes its debut tonight in Belmont.
This dedicated outdoor dining plaza will close off Arthur Avenue to vehicular traffic from Thursdays through Saturday from 6pm to 10pm and Sundays from 1pm to 9:30pm and provide ample space for restaurants and patrons to practice social distancing while dining outdoors.
With the COVID-19 pandemic shutdown still impacting restaurants, as indoor dining is still prohibited, this will be a much needed boost for eateries at New York City's real Little Italy and hopefully making it a safe destination for all during the coronavirus crisis.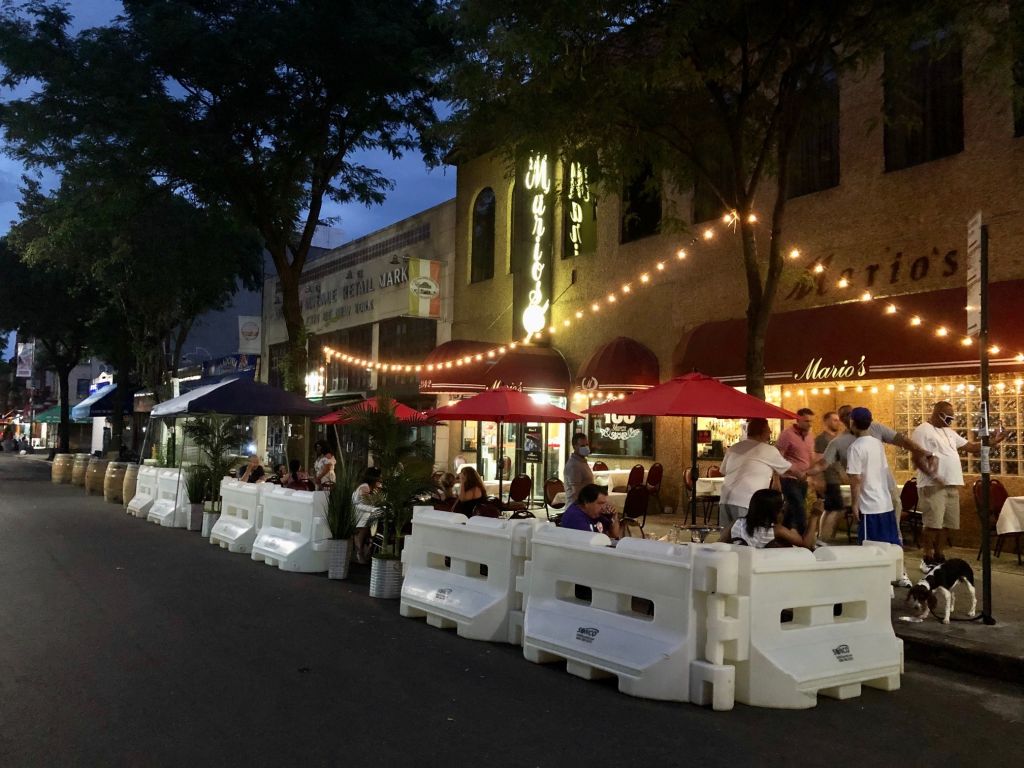 According to the Belmont Business Improvement District, "Bronx Little Italy's neighborhood outdoor dining plan feature over 25 restaurants, eateries and local businesses, including Ann & Tony's, Antonio's Trattoria, Arthur Avenue Fiasco, Azgardz, Bronx Beer Hall, Café Nocciola, Cka Ka Qellu, Emilia's Restaurant, Enzo's of Arthur Avenue, Estrellita Poblana III, Gerbasi Ristorante, Gurra Café, Mario's Restaurant, Mike's Deli, Michaelangelo's, Pasquale's Rigoletto Restaurant, San Gennaro Restaurant, Tapas Italiano, Tino's Deli, Zero Otto Nove, among others."
The Belmont BID advises that you make reservations on the days you want to go given that this is something they expect people will flock to.
That's a wide selection of amazing Bronx eateries and we can't wait to check this out!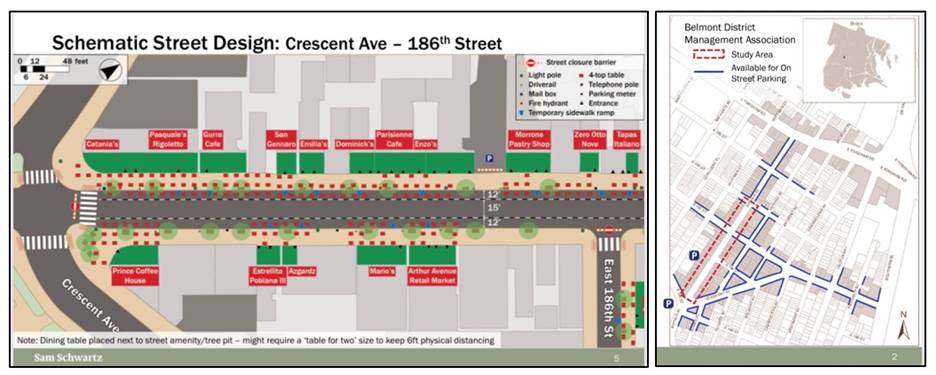 It's important to note that outside these hours, Arthur Avenue will still be open to traffic and shoppers so worry not.
Let's make sure that this becomes a permanent fixture of Arthur Avenue so that these businesses can thrive. I mean, who doesn't like outdoor dining?!