MELROSE—A law firm on 161st was vandalized yesterday with a swastika and the words "white power".
But several local residents were not having it and got together and painted over it and drew a flower over the racist garbage.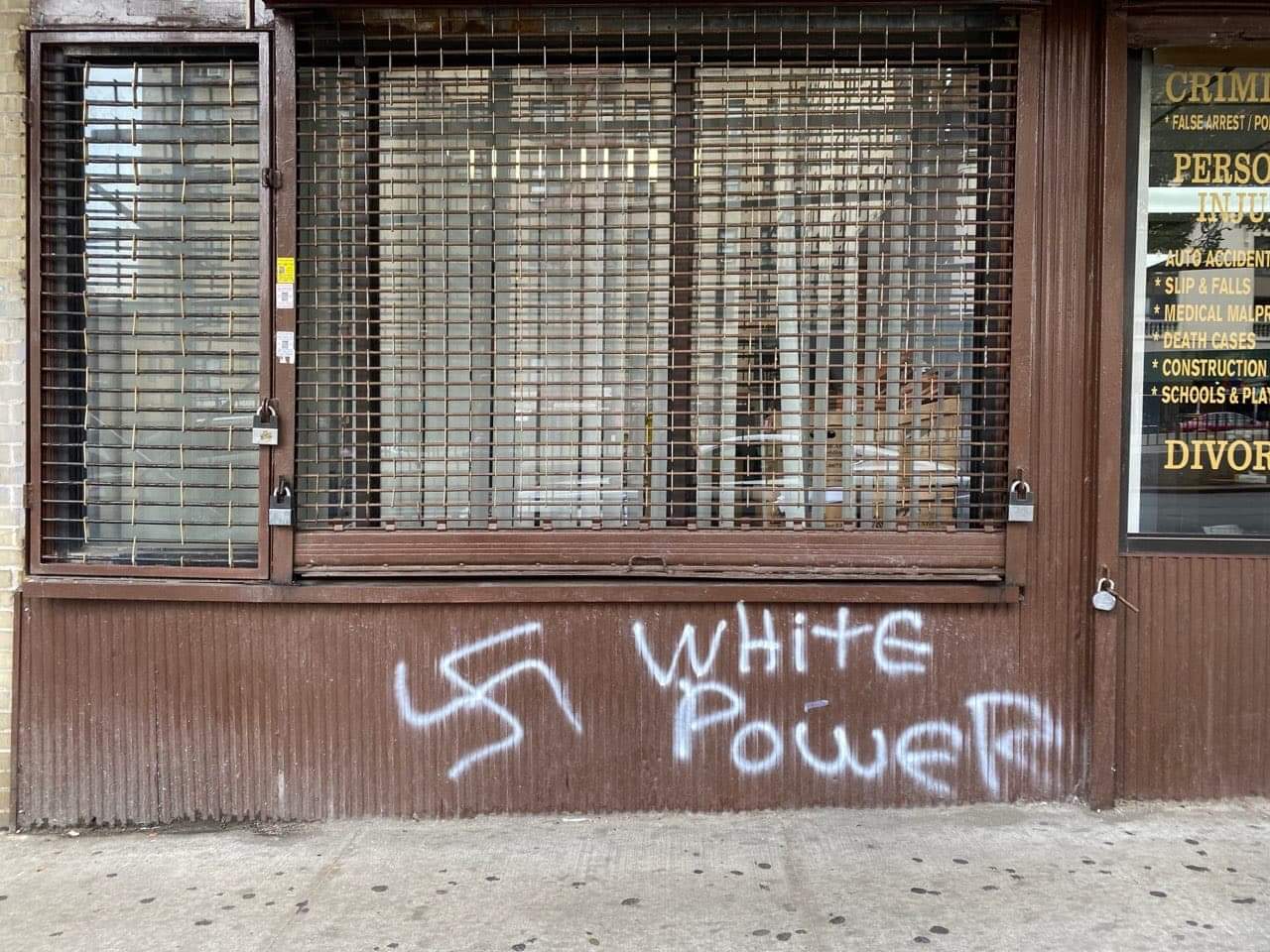 "We didn't want that in our community," said a local resident who wishes to remain anonymous and took part in the cleaning up of the offending graffiti outside the law firm of Getz and Braverman at 172 E 161st Street.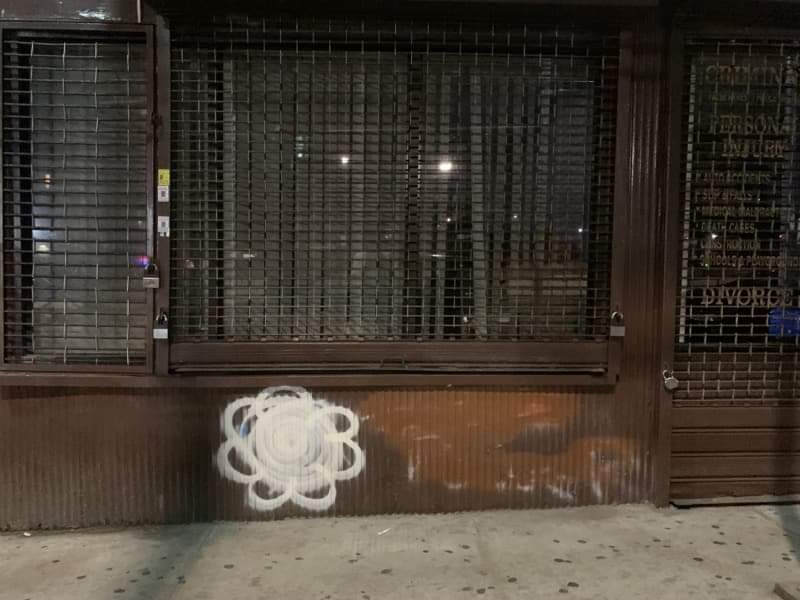 "Members of the community who have lived here near the 161st area for decades were appalled that a person or persons showed complete disregard of what this community is inherently about. " the three individuals who cleaned up the racist graffiti added.
The individual claimed they were gonna write flower power instead but decided to just paint over it and leave the flower.
As of now, we have yet to hear back from the law firm regarding this incident.
This act of cowardice will not be tolerated in The Bronx. It is a appalling that in a community that is overwhelming Latino and Black that they would write something like this.