Alarms are being sounded across New York City and State as the number of people testing positive for COVID-19 a day are reaching numbers we haven't seen since May.
During the first few dark months of the coronavirus pandemic in America, The Bronx was the epicenter of the deadly virus not just with infection rates but mortality as well.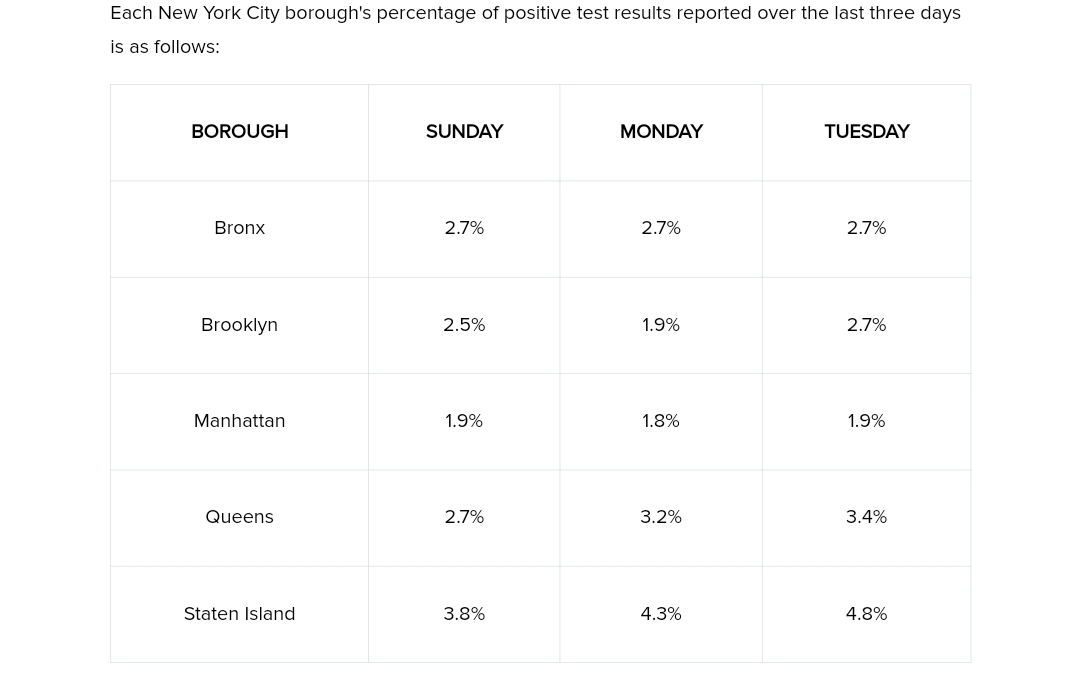 Now numbers are climbing as more and more people head indoors with the colder weather upon us and the return of gyms and indoor dining.
And lines are forming outside testing sites once again.
As of yesterday, according to data from New York State Department of Health, The Bronx had a 2.7% positive rate from Sunday through Tuesday from all testing performed during that period.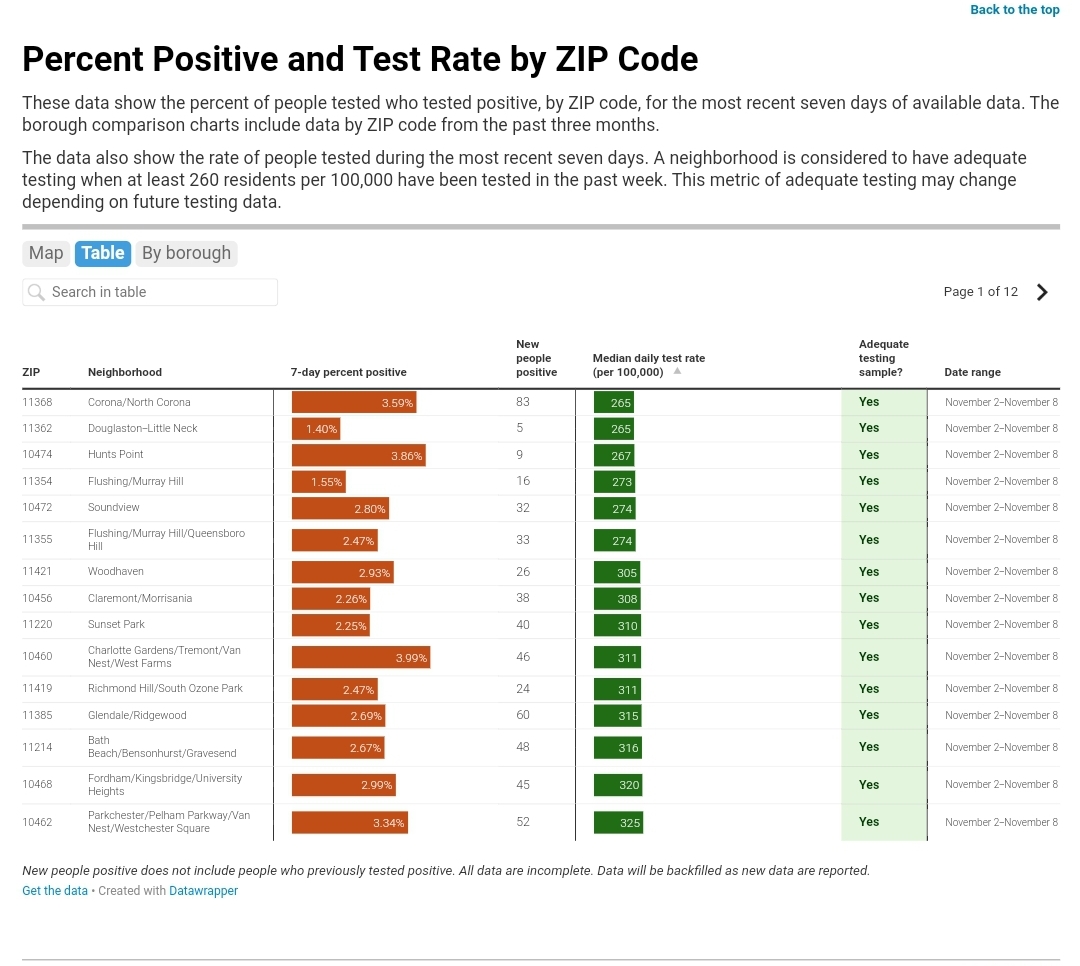 According to NYC's Department of Health, four Bronx zip codes are in the top 15 with the highest percent positive rate in New York City and are as follows:
10452 covering Concourse and Highbridge with a 4.23% positive rate and 66 new people positive
10459 covering Charlotte Gardens and Hunts Point with a 4.19% positive rate and 41 people positive
10460 covering Charlotte Gardens/Tremont/Van Nest/West Farms with a 3.99% positive rate and 46 new people positive
10457 covering Belmont/Claremont/Mount Hope/Tremont with a 3.96% positive rate and 59 new people positive
Through my travels throughout The Bronx I've seen people not wearing their masks as much as they used to and I no longer personally go to gyms in The Bronx because many are either not wearing masks or wearing them incorrectly with their noses exposed.
This isn't just my personal observation but what has been reported back to me from several individuals across the borough.
A few months of relative calm from the anxiety-inducing months from March through May has resulted in too much apathy from residents. Trust me I get it, it's exhausting but until we have a vaccine, we're in this for the long haul.
Today marks 8 months that Welcome2TheBronx moved out of our offices in what we hoped would be a brief period but here we are doing what we have to do to keep fighting this pandemic.
While many don't have the luxury working from home, we do have it within our hands to wear masks and ensure everyone is wearing one on the buses and trains and indoors when in mixed company, at the gym, shopping, etc.
Do we really want to go back to a total shutdown again? No, but that's where we are headed if we don't stave this off.
To date, there are 4,082 confirmed deaths due to coronavirus and another 932 probable deaths due to the virus. That's 5,014 Bronxites gone just like that.
Please do your part. Do it for abuela. Do it for your kids, friends, family, and loved ones.