MELROSE—As infection rates for COVID-19 continue to rise across the city, state, The Bronx is once again becoming a hot spot for newly infected people.
According to data obtained from the New York City Department of Health's website on the coronavirus pandemic, the 10455 zip code in The Bronx has the highest 7-day percent positive rate for the deadly virus at 7.61%.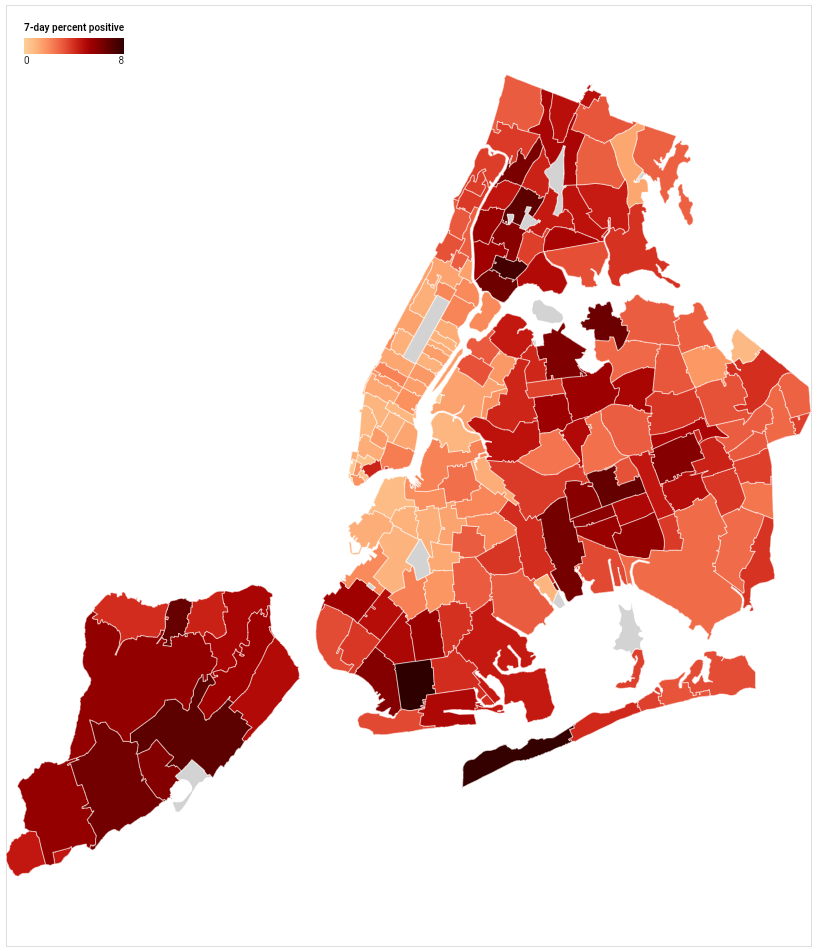 Only the 11223 zip code in Brooklyn's Gravesend/Homecrest neighborhoods with a 8.10% rate and 11697 covering Breezy Point in Queens at 7.98% are higher as per data from November 20th to the 26th.
The 10455 zip code covers parts of Melrose and Mott Haven including The Hub, the borough's busiest shopping district and the commercial heart of the South Bronx, areas which have been some of the hardest hit by the pandemic including economically where unemployment rates are at levels unseen since the Great Depression.
It is also one of the areas under the governor's yellow zones of focus due to rapidly rising rates of the coronavirus that are under watch and may go to the more dire orange code which would once again shut down and limit many businesses.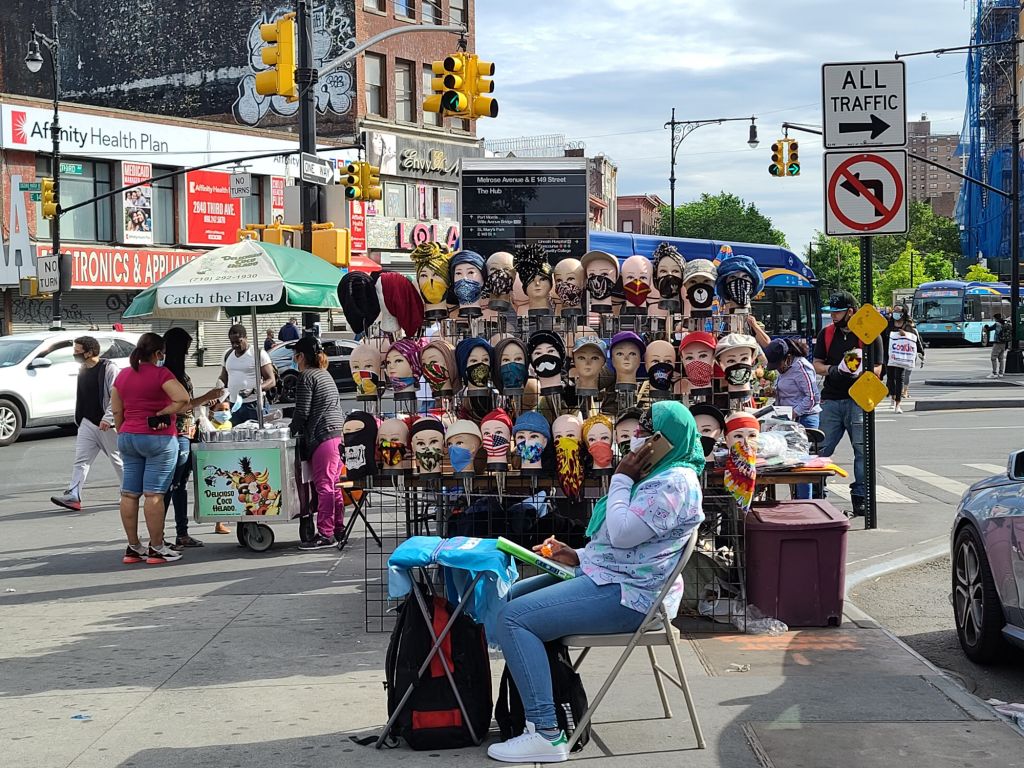 Even more glaring is the continuation of how the pandemic is disproportionately impacting lower income communities of color where the rate of percent positive in 10455 is over five times that of the nearby and mostly white, affluent Upper East Side zip code of 10128 in Manhattan which registered a 7-day percent positive rate of 1.42% during the same time period.
This is roughly the same percent positive rate difference below 96th street with the exception of the Financial District, Battery Park, and Tribeca zip codes which all registered under 1% or 7 times less than that of Melrose and Mott Haven.
And it's not just 10455 that is problematic but 10457 covering Belmont/Claremont/Mount Hope/Tremont has a rate of 7.01% making it the 5th highest in the city followed by 10454 covering Mott Haven/Port Morris in 9th place with a rate of 6.63%.
Only Co-op City and Edenwald's 10475 zip code has a low rate under 2% at 1.58% percent positive.
The Bronx as a whole continues to fair poorly as it still has the highest death and hospitalization rate in the city and only recently did Staten Island's rate of infection surpass that of The Bronx but only by a miniscule margin.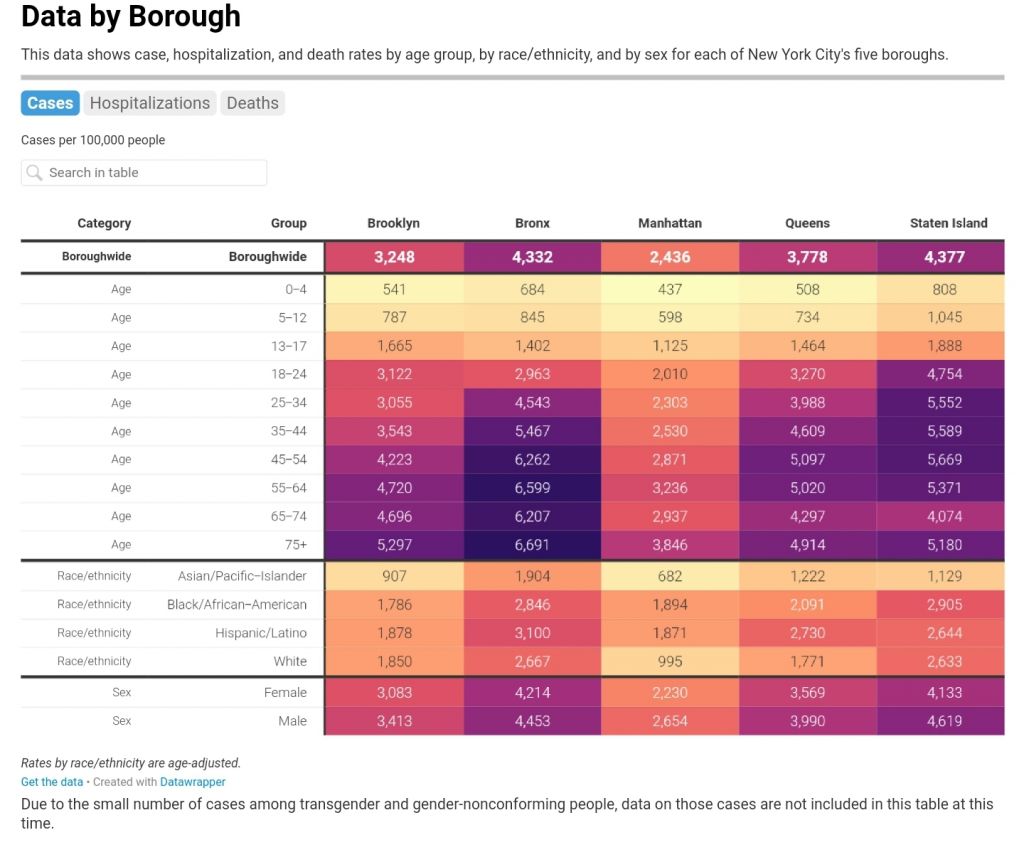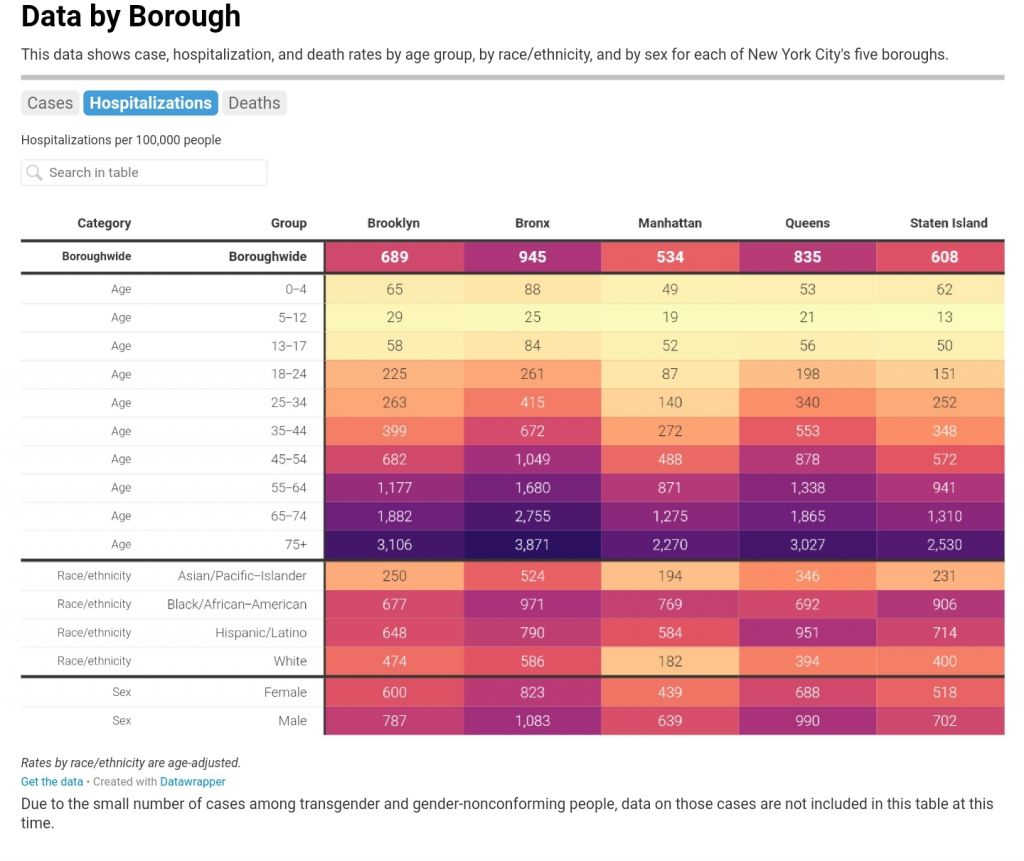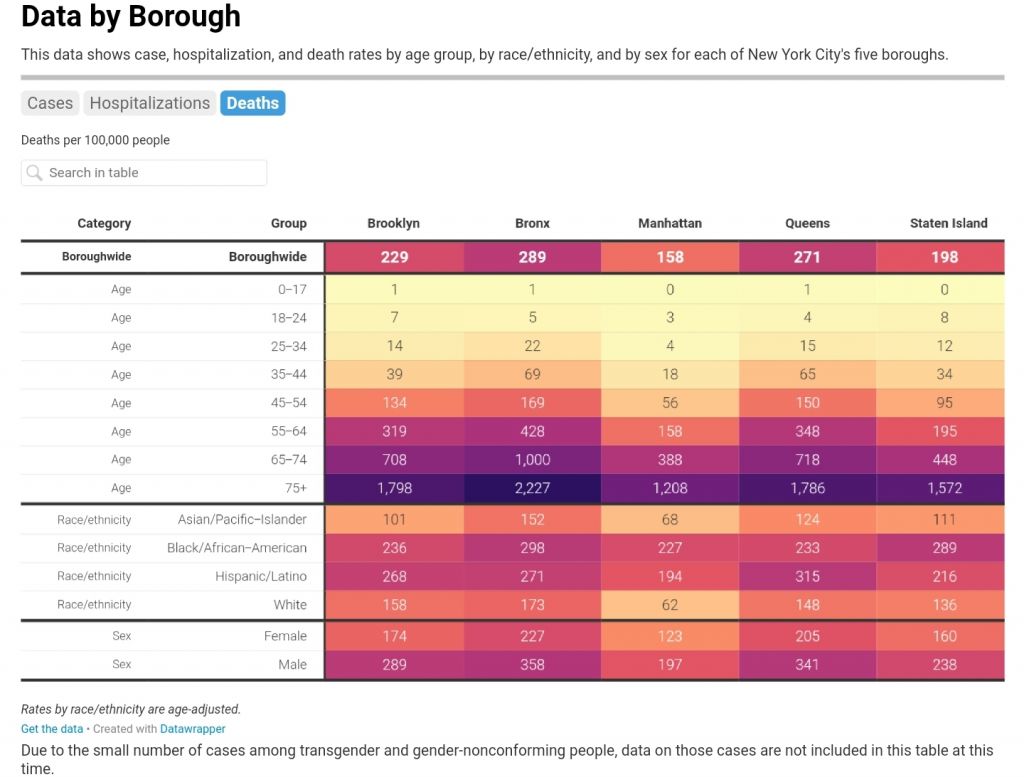 Now after the Thanksgiving holiday, these numbers are only expected to rise as many families ignored social distancing mandates and guidelines.
While it's difficult to practice social distancing in many Bronx households with multiple generations under one roof, while we're out running our daily lives we should limit our exposure by wearing masks and wearing them properly by covering your NOSE too ESPECIALLY when you're indoors whether at work, shopping, or at the gym.
We can only get through this if we protect each other.
See how your neighborhood rates as of November 20-26 below:
Sorted by infection rate:
[table id=7 /]
Sorted by zip code:
[table id=8 /]