A Bronx woman and local artist has created a colorful children's book celebrating the history of Poe Cottage in the Fordham section of the borough with a squirrel named Eggie as the hero of the story.
'Eggie's Adventures at Poe Cottage' is a fictional tale that follows a squirrel who's interested in the history of the cottage and learns that his great grandfather was the famed American writer's best friend.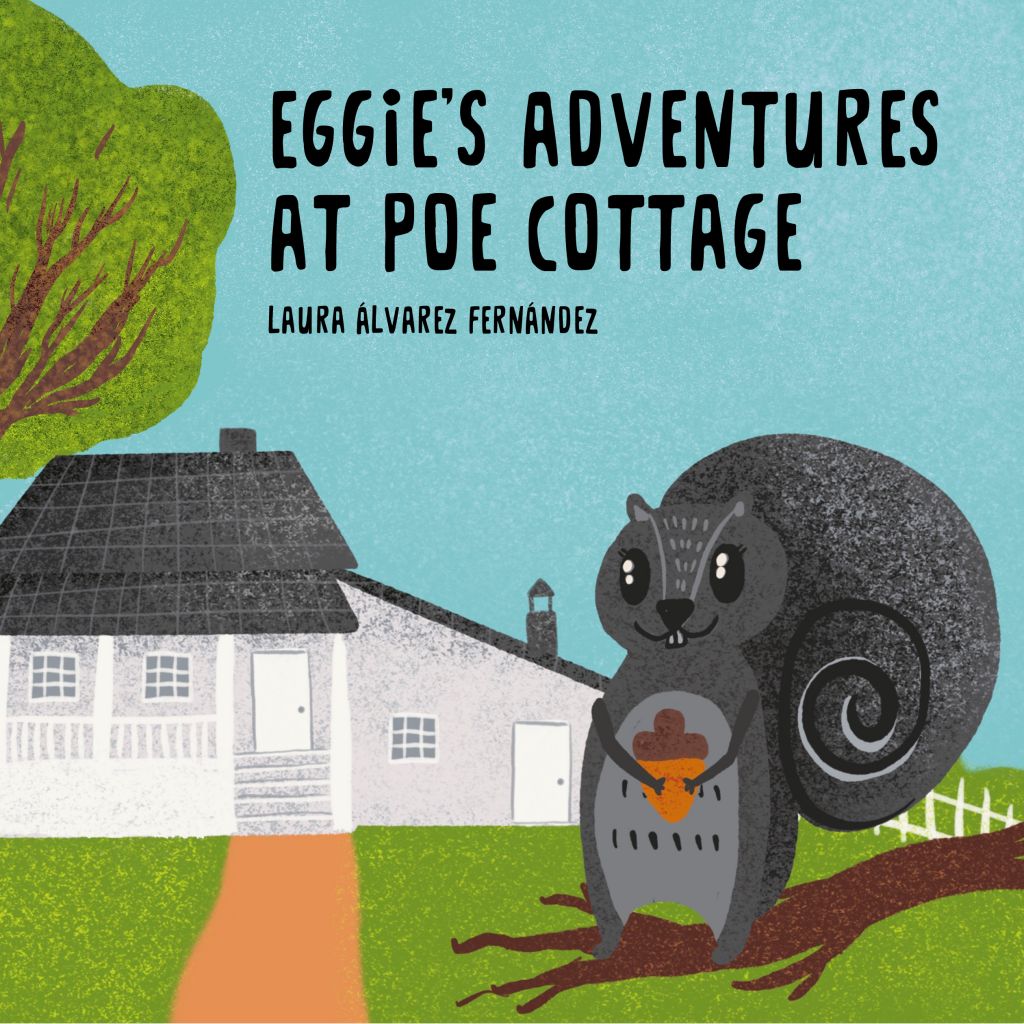 The artist, Laura Álvarez, was inspired to writing and illustrating this tale after having been inspired by working at the Poe Park Visitor's Center where she would have a full view of Poe's Cottage and squirrels going about their daily lives and business.
In her own words, she writes of the book:
"The story is about a little squirrel named Eggie who is quite interested in the history of the cottage. He learns that his great grandfather was actually Edgar Allan Poe's best friend, which makes him want to be a helper to Neil, who is the caretaker of the house. Instead of helping, he keeps getting into trouble; until the day when Neil goes to the city and completely forgets he had a group of children coming to visit the cottage. Eggie steps up, and of course, saves the day! Thus the story is about not only the history of the cottage but persistence as well; because if we don't get it right the first time, that doesn't mean it won't end up well, especially if we try something different…"
"Between classes, the center was pretty quiet and I would look through the window. I really enjoyed seeing how the squirrels hid their food in the fall, and how they would jump into the snow like it was a pool to retrieve it during the winter. "
Edgar Allan Poe lived in the cottage from the Spring of 1846 with his wife Virginia who died in the house the following year. Although Poe died in Baltimore in 1849, the cottage remained his final place of residence.
The idea for the book itself started six years ago and took her about a month to both write and illustrate it but it took her this time to feel ready to go ahead with production.
When asked why Poe Cottage of all places for a children's book, Álvarez said the fact that many people pass by it each day without knowing its history.
"In my opinion, we need to focus more on the amazing things we have in The Bronx looking inwards, instead of always thinking that what other people have is better," said Álvarez
She added, "…the Bronx is a place of culture and creativity that many times is overlooked because of everything the borough has gone through."
Laura, a native of Valencia, Spain, moved to our borough in January 2009 and has lived here ever since living in various parts from Castle Hill, to Valentine Ave almost across from Poe Cottage and more recently Concourse Village.
During her time here, she has fallen in love with The Bronx where she says, "… I have always felt loved and appreciated."
Her favorite place in our borough is just being next to the Bronx River or canoeing in it.
In order to help with printing and production costs, Álvarez launched a Kickstarter campaign with a goal of $5,000 which has already been met. 60% of the campaign goes towards printing and shipping, 15% to receiving and storage, with the remainder split up with Kickstarter fees, taxes, and getting an ISBN number.
Although the campaign is funded at $5,000, Álvarez has even greater goals. Should she reach $6,000 by August 27th, she will have the digital copy of the book translated into Spanish and for $7,000 it would also be translated into Catalan.
For $10,000, or double the original campaign goal, the Spanish translation of the book will be available in print.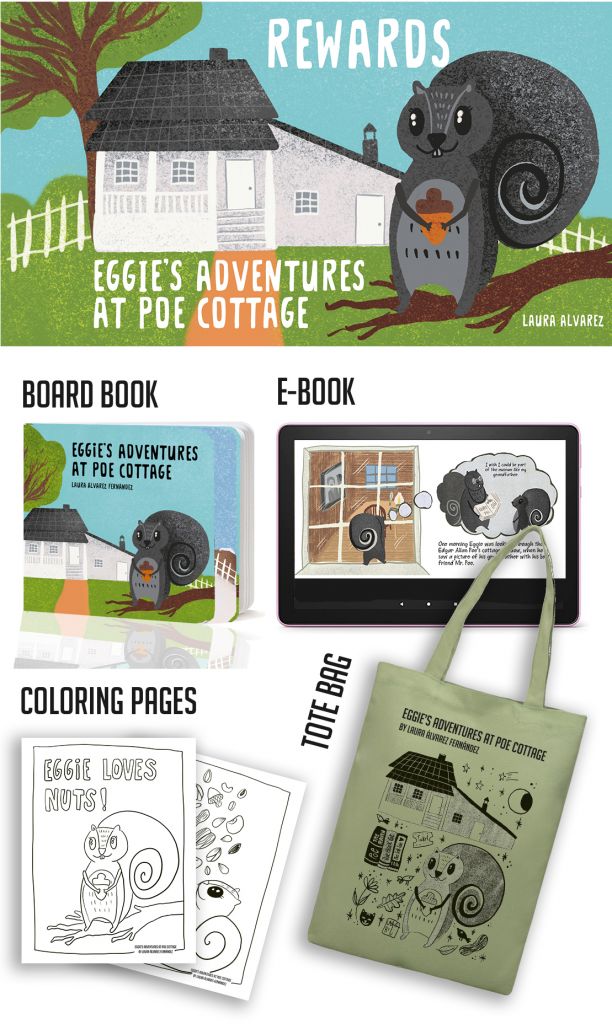 As for how you can order the book, you can do so now by making a donation of $10 for a digital copy of the book and a downloadable coloring book to go along with it. For $15 you'll get a hard copy of the book and the digital coloring book and for $20 you get the book, the coloring book as well as a digital download.
Printing is expected to begin as early as next month and books should be received by October. Álvarez is hoping to begin shipping the books by November so that they arrive in time for the holidays in December.
And this won't be the only adventure for Eggie. " I see Eggie as a little kid from The Bronx, like the ones I used to teach, that gets excited about everything he doesn't know, so I have many plans for him," said Álvarez enthusiastically.
While she's extremely grateful and excited to have the project funded thanks to the warm response to the Kickstarter campaign, she's hoping to be able to stretch the goals to publish it in Spanish.
She said, "I believe in spreading love, and when you get to share stories that are close to your heart with other people in their own language is always a plus."
Dear reader: Now more than ever, it is important to support local journalism, especially as told by a Bronx-born and raised journalist telling our stories. If you found this or any of our stories informative and enjoyed our photography throughout the past years, kindly consider donating to support local Bronx journalism for decades to come.