The Bronx finds itself once again at the center of the COVID-19 pandemic as positivity rates hit 27% in the borough, the highest in New York City as the Omicron variant proves to be highly more contagious than the original and subsequent variants.
And leading the city is the 10468 zip code, which covers parts of Fordham and Kingsbridge, and has a 46.89% positivity rate.
In fact, nine Bronx zip codes are in the top ten for highest positivity rates in New York City including, 10457, 10453, 10452, 10456, 10458, 10474, 10460, and 10467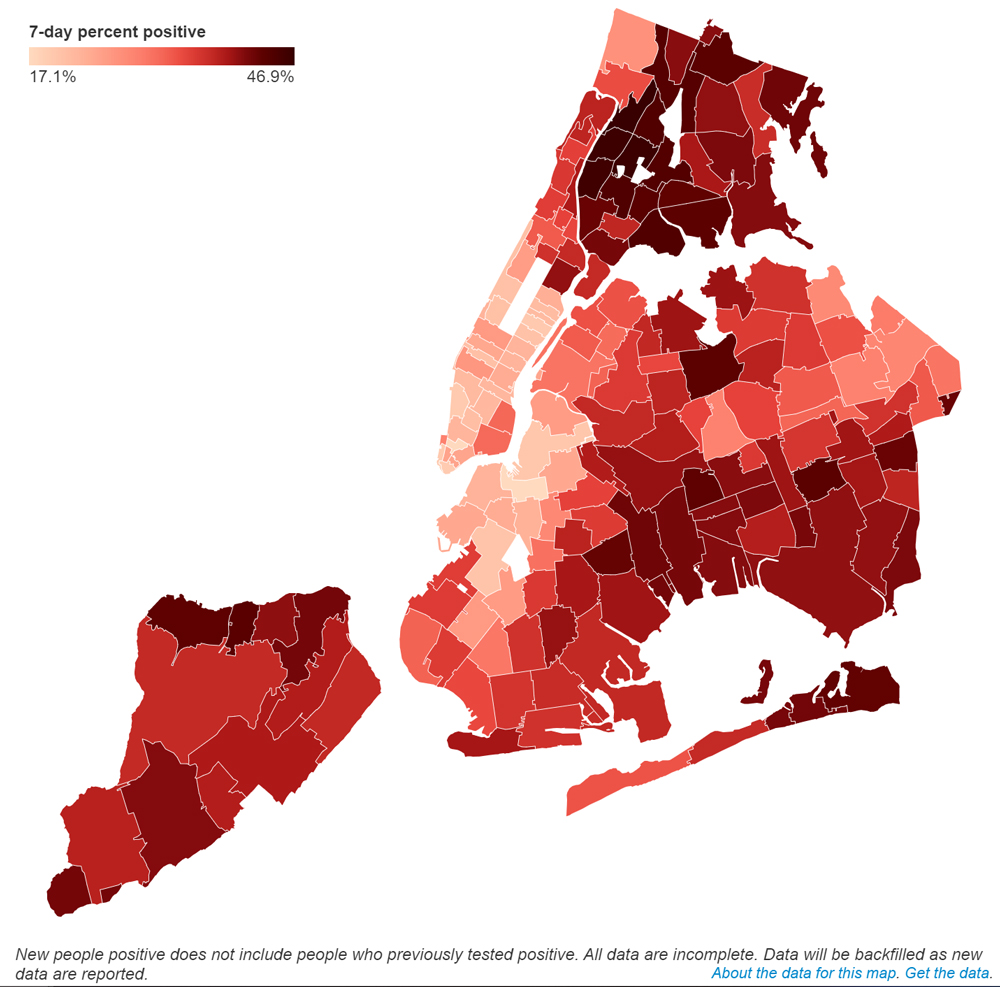 While the trends are significantly higher during this record-breaking surge, hospitalizations and deaths are relatively low compared to when the pandemic first hit almost two years ago and thousands of Bronxites lost their lives.
This may be due to more people being vaccinated as well as the fact that the Omicron variant appears to be milder compared to the initial wave and the Delta variant which hit last year.
But even with lower hospitalization and death rates, The Bronx still leads in these categories as well, and perhaps it may be the case given that what we do know of COVID, people with comorbidities such as heart disease and diabetes or asthma are at much greater risk for more severe symptoms and even death as a result of the disease.
And while Omicron does appear to be milder, it by any means shouldn't be a reason to let your guard down. There's still much not known about possible long-term effects and we should still continue to do our best to not only protect ourselves but the most vulnerable within our communities.