A vital, yet dangerous connection between The Bronx and Westchester County has taken a step closer to remediation of constant flooding and icing during the winter creating hazardous conditions.
For residents of the Northeast Bronx, especially those living on City Island, Shore Road is a vital and direct connection to Lower Westchester, and, in particular, residents of the borough that can only get to their homes by going into Westchester using this road.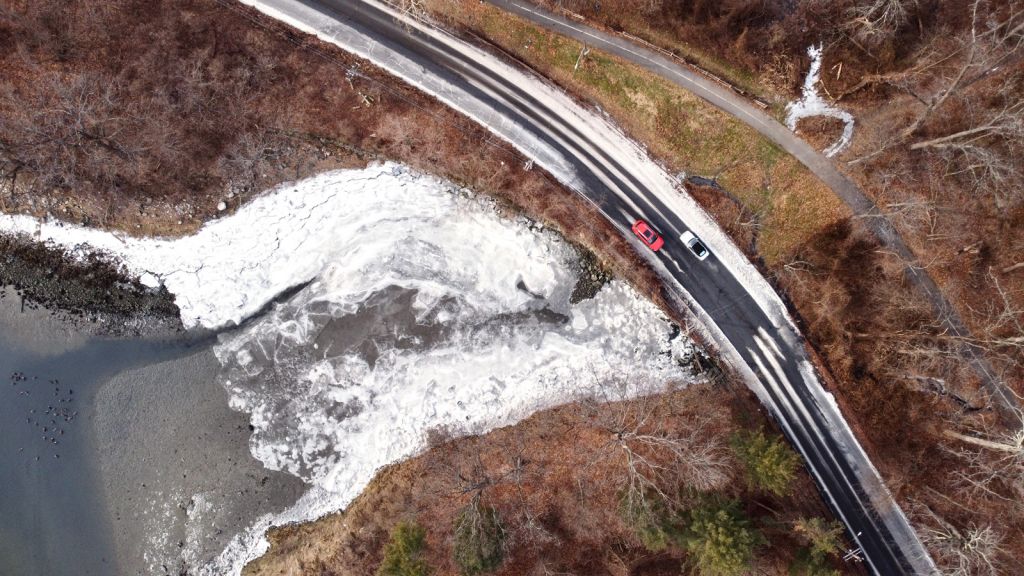 Two weeks ago, the New York City Department of Design and Construction presented a study to Bronx Community Board 10 that began in 2018 to evaluate existing conditions as well as provide a range of potential solutions in fixing the roadway.
The study was in response to community pressure, including Tommy and James Breen, known as the Breen Brothers, who have extensively documented the conditions and have raised community awareness via their Facebook page on the topic showing how the constant flooding of the road across several points creates dangerous driving conditions throughout the year, especially in the winter when temperatures dip below the freezing point creating slush and ice in these areas.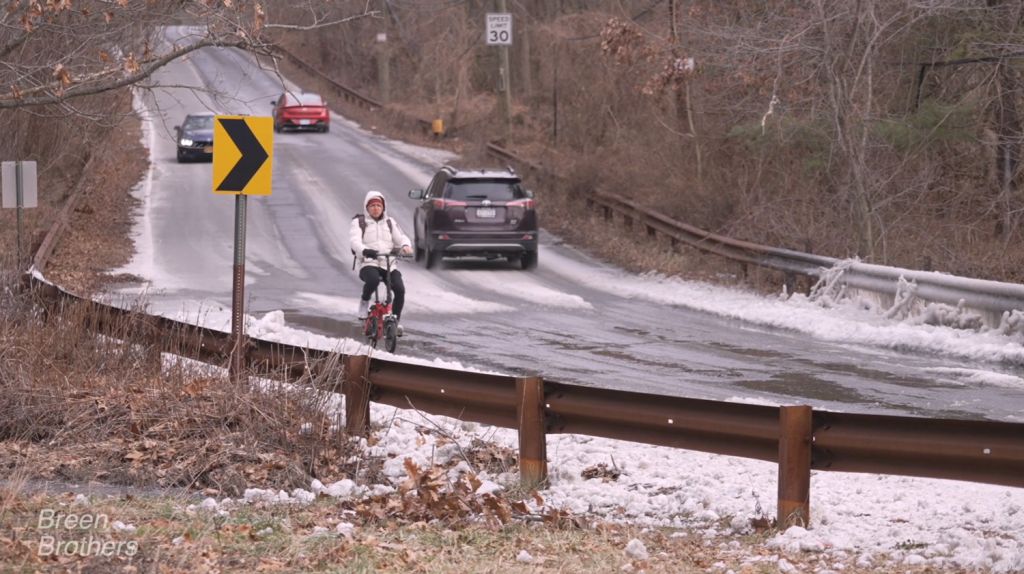 According to the presentation, some of the work performed during the study counted traffic including pedestrians, cyclists, and vehicles that utilize the roadway; identified where the surface water was coming from; tree count and census; identified fresh and saltwater wetlands areas; and identified the location and condition of existing drainage pipes just to name a few.
This data then allowed the development of several options as well as associated costs with fixing Shore Road which would raise the roadway either 4, 6, or 7ft from existing elevation to mitigate the flooding problems plaguing the roadway.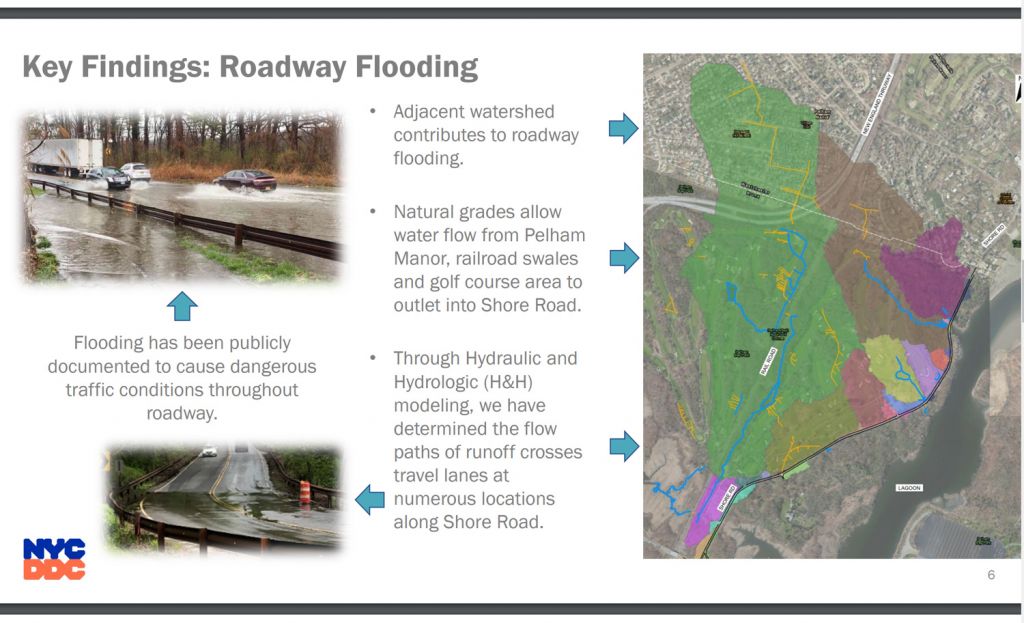 Estimate cost for the project range from $52 to $60 million (in 2021 dollars) depending on the elevation eventually chosen but there is also an environmental cost as well as anywhere from 80 to 90 trees will have to be removed to accommodate the reconstructed road as well as the disturbance of 2 to 2.5 acres of wetland.
If the city decides to pursue the Multi-Use Path that would provide direct cycling and pedestrian path along Shore Road, the cost would increase by $2.1 million and the removal of 32 additional trees and disturbance of 0.2 acres of wetland. This addition will also require a significant amount of coordination between New York City and Westchester County agencies as currently there is no direct connection on the Westchester side for such a path and would dump cyclists and pedestrians into the road.
Whichever path is chosen, local, state, and federal permits will be required to construct near wetlands which just adds to the red tape.
"First, I want to thank The NYC Departments of Parks & Recreation, Transportation, and Design & Construction for their thorough and comprehensive study on the Shore Road," said New York City Council Member Marjorie Velázquez who represents the area.
Velázquez added, "Now that we have seen the estimates from the commissioned report, the project appears to be cost prohibitive. While I am committed to safe streets, we also need to consider the burden on the environment and marshlands. It's not going to be a quick fix, but working with members of the community, I believe we can find a solution."
Now, the next steps would be for the City and local community officials and representatives of the area to identify funding and potential funding for design and construction, and once that funding is secured then the city can move forward with the bidding process.
While we now have an estimated price tag, what we don't have is an estimated timeline for construction and completion which is ultimately what residents would like to see.
As for which option should be selected, this is a very delicate one with a number of factors to consider. While the removal of trees is something generally frowned upon, as well as the disturbance of wetlands, given the fact that climate change is indeed impacting the region and the planet, it is only prudent to go with the highest elevation so that we don't find ourselves back to the drawing board a few decades away.
"For the safety of everyone it is critical that a long-overdue Shore Road Capital Project begin as soon as possible," said Tommy Breen.
"My brother and I will do everything we can to help secure the funding in the upcoming capital budget," he added.
The full slide presentation to Community Board 10 can be found here.
Updated January 25, 2022 12:43PM to include a statement from Council Member Marjorie Velázquez.
Dear reader: Now more than ever, it is important to support local journalism, especially as told by a Bronx-born and raised journalist telling our stories. If you found this or any of our stories informative and enjoyed our photography throughout the past years, kindly consider donating to support local Bronx journalism for decades to come.