As another phase of construction is nearing completion at a controversial and gentrifying development along the Harlem River Waterfront in the Port Morris neighborhood of the South Bronx is nearing completion, a wave of online ads have been released touting the number of units that have been set aside as "rent-stabilized."
Known as Bankside, the 1,500 units of luxury living across seven buildings buildings at the foot of the Bronx side of the Third Avenue Bridge, has been under construction for several years with the first buildings becoming available to renters just over a year ago.
With market-rate rents as high as $5,300 a month for a two-bedroom apartment with a terrace, almost 100 apartments remain vacant since leasing began 14 months ago at the first phase of the development known as Third at Bankside.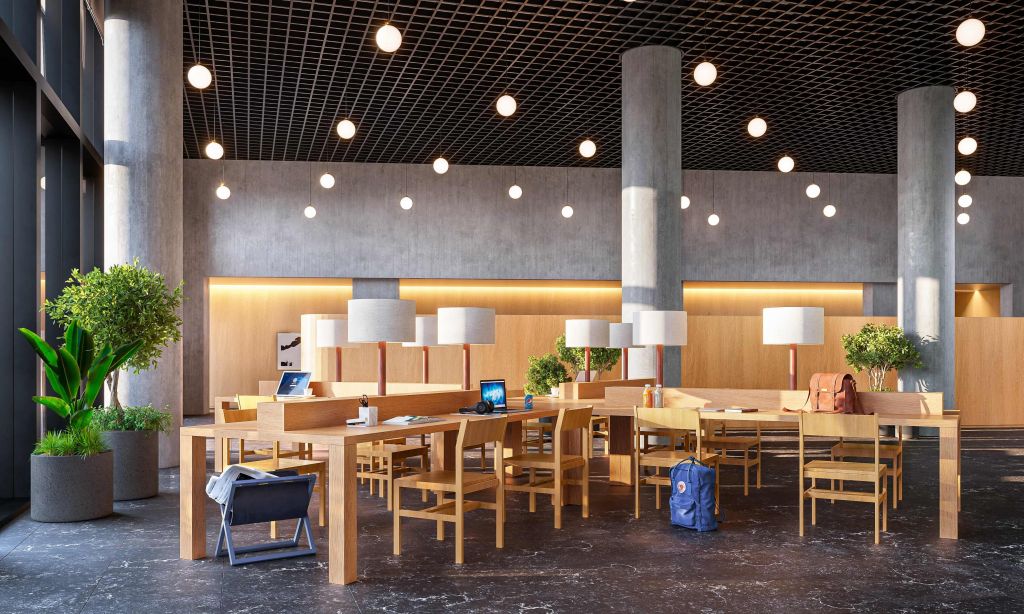 Now, a second wave of units in another phase of construction at Bankside will soon be available this year, with 145 of those units set aside as "affordable" under New York City's Housing Connect lottery system but those units are anything but affordable, especially to area residents.
According to the marketing website for Lincoln at Bankside, as this part of the development is known, monthly rents for the "affordable" units will be as follows: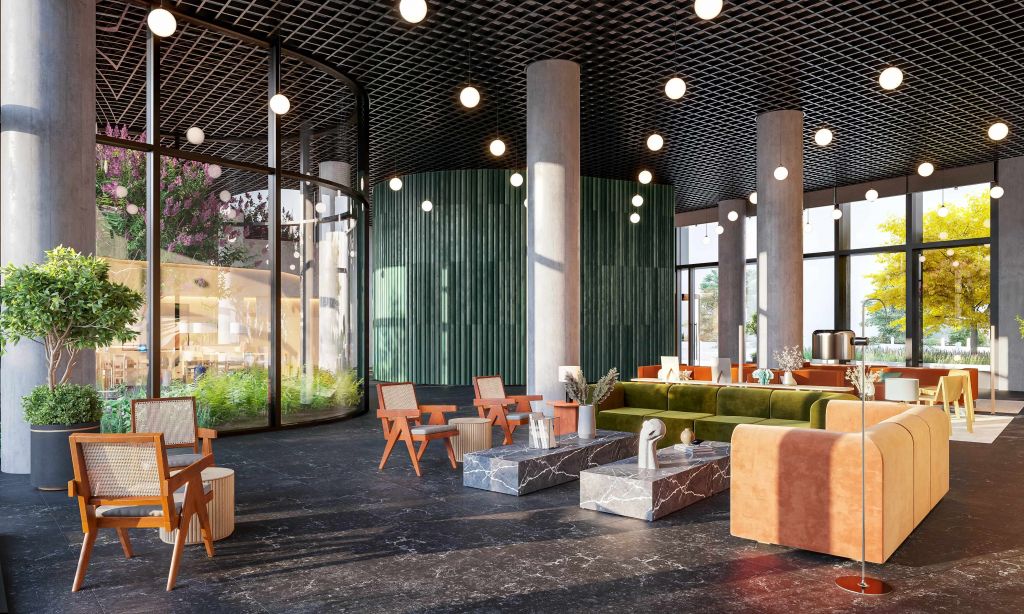 Studios at $2,525 a month
One-bedrooms at $2,825 a month
One-bedrooms with an extra closet and a kitchen island at $3,075 a month
Two-bedroom units at $3,400 a month
Three-bedroom units at $4,373 a month
Income requirements for these units range anywhere from $86,572 to $138,840 a year for studio apartments up to $149,932 to $215,150 a year.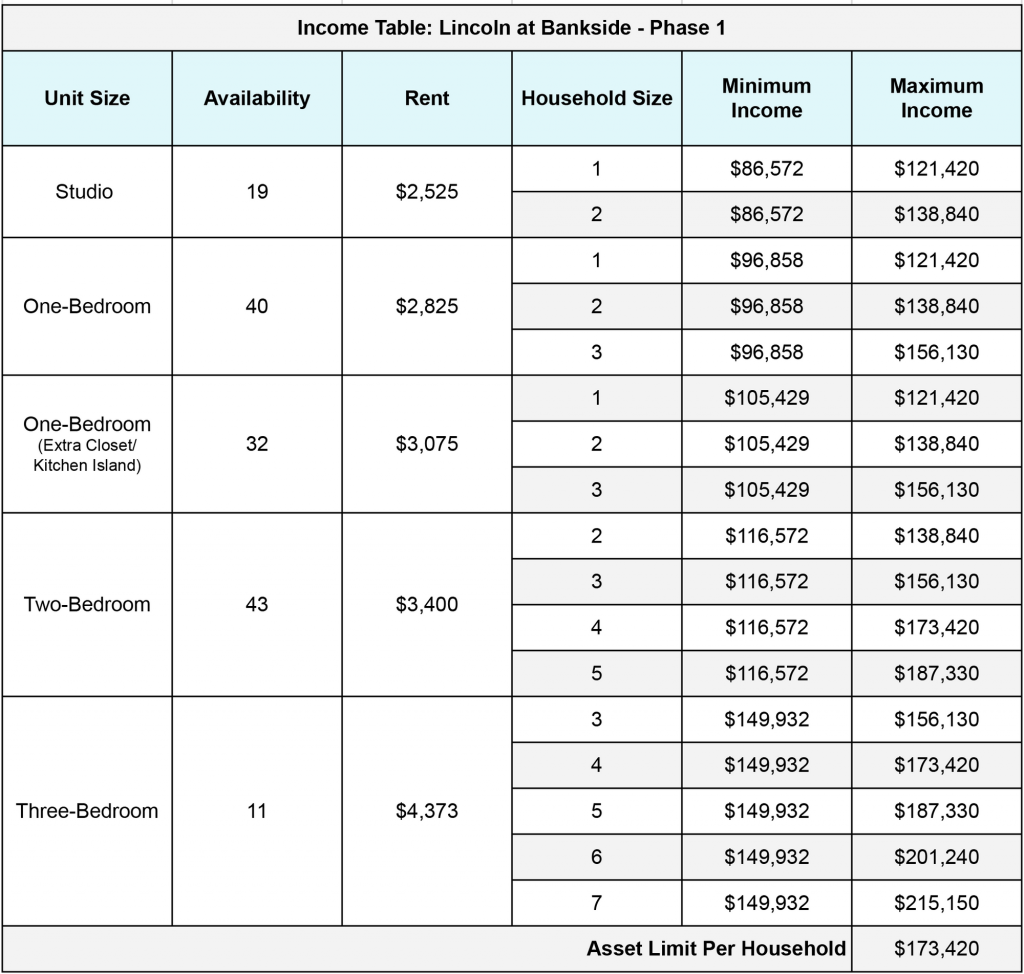 For comparison, the median household income within Community Board 1, where the development is located, is just $27,158 per year.
While the official housing lottery has yet to be launched via Housing Connect, the marketing website for Lincoln at Bankside is anticipating a Spring/Summer 2023 move-in date which means that the lottery should be launching any day now as it generally launches 60 days before residents can begin to move in although this isn't necessarily written in stone. [update: lottery was launched February 23, 2023]
And what about the remainder of the units at Lincoln at Bankside that are market-rate and won't be offered as "affordable"?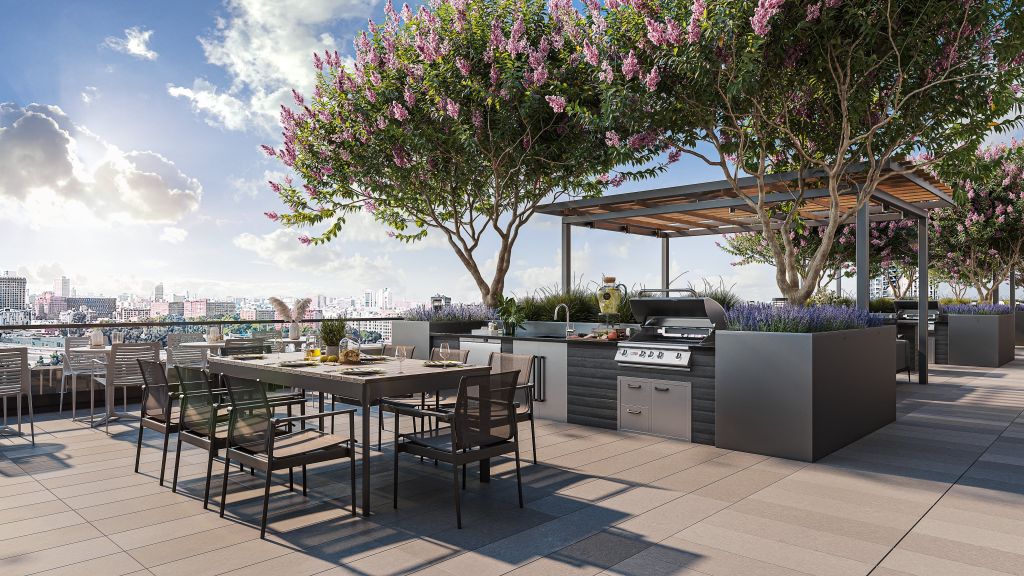 With almost a hundred market-rate units already sitting vacant within the development at Third at Bankside for over a year now and now hundreds more coming online and with asking market-rate rents upwards of $4,000 for two-bedrooms, will hundreds more units be sitting vacant for years to come in an area that has one of the highest rates of homeless students in the city?
At what point do developers end their greed and instead focus on truly solving the housing crisis faced by our city? At what point do elected officials end the farce of the affordable housing program, which allows such luxury units to be rented under the program, especially in one of the most economically disadvantaged districts?