After a brief pause on Catholic school closings by the Archdiocese of New York due to the COVID-19 pandemic, the Archdiocese has announced the closures of a dozen New York City schools.
And unfortunately, half of the schools scheduled for permanent closure are in The Bronx.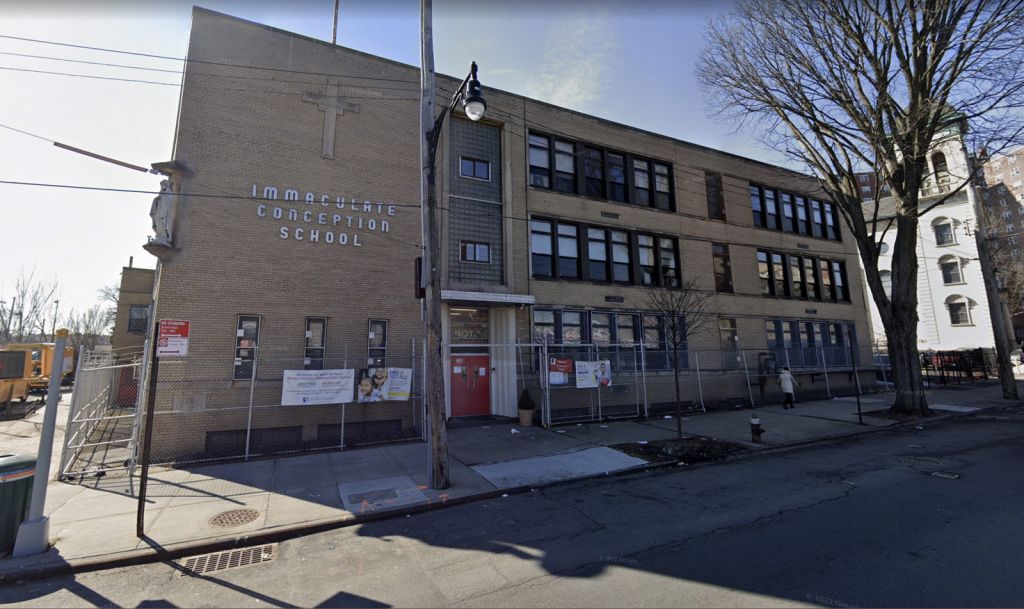 According to a statement issued by the Archdiocese of New York, "Extensive broader community research, detailed studies, and careful deliberation and analysis went into the final determination of which schools would not reopen. Unfortunately, due to shifting demographics and lower enrollment made worse by the pandemic, the impact to the financial stability of these schools was detrimental."
The schools scheduled to close in The Bronx are as follows:
Holy Family School in Unionport
Immaculate Conception School, 760 E Gun Hill Rd in Williamsbridge
Santa Maria School in Westchester Square
St. Angela Merici School in Melrose
St. Brendan School in Norwood
St. Margaret Mary School in Mount Hope
Also, the following schools in The Bronx will merge according to the Archdiocese:
St. Francis Xavier, Bronx, will merge with St. Clare of Assisi.
St. Gabriel School, Bronx, will merge with St. Margaret of Cortona.
"It is never a good day when we announce closures to any of our beloved schools, but the goal is always to strengthen the remaining institutions and preserve Catholic education in New York for decades to come," said Cardinal Timothy Dolan, Archbishop of New York in a statement.
"We understand these are challenging times for many families, and this is indeed a sad day for everyone in our Catholic schools community," shared Michael J. Deegan, Superintendent of Schools for the Archdiocese of New York. "I personally mourn the loss of every one of our great schools. However, as we process this news, we must resolve that the great tradition of Catholic education in New York will continue, and we will assist all students who are seeking to carry on their Catholic education to find a seat at another excellent school in the Archdiocese."
Over the past decade, dozens of Catholic schools have been permanently closed in The Bronx, along with numerous churches and parishes which no longer exist or have merged.
As a product of Bronx Catholic schools, I never thought I'd see the day that many of these schools, let alone the churches, would be gone.
Particularly as a child of the 70s and 80s, the only thing that seemed permanent in those days were these institutions but alas, they have been revealed to be vulnerable to the test of time like anything else.