PropertyShark has released its newest foreclosure data and things aren't looking well for The Bronx as foreclosures surged by 28%.
This is in contrast to most of the city which saw drops in foreclosures.
The 10469 zip code in The Bronx, which covers Pelham Gardens, parts of Allerton, Baychester, and Pelham Parkway North, saw the most foreclosures during the first quarter of the year with 27 properties entering the process.
See how your zip code did using the map below:
PropertyShark writes:
With foreclosures gradually decreasing last year in the borough, they went back up in the first three months of 2019, increasing 28% year-over-year and marking the largest increase among the 5 boroughs. The Bronx also saw the largest quarter-over-quarter increase, a staggering 67% spike.
A total of 150 unique cases were registered in the first three months of the year. The 10469-zip code had the highest number of residential homes (27) entering the foreclosure process in the Bronx.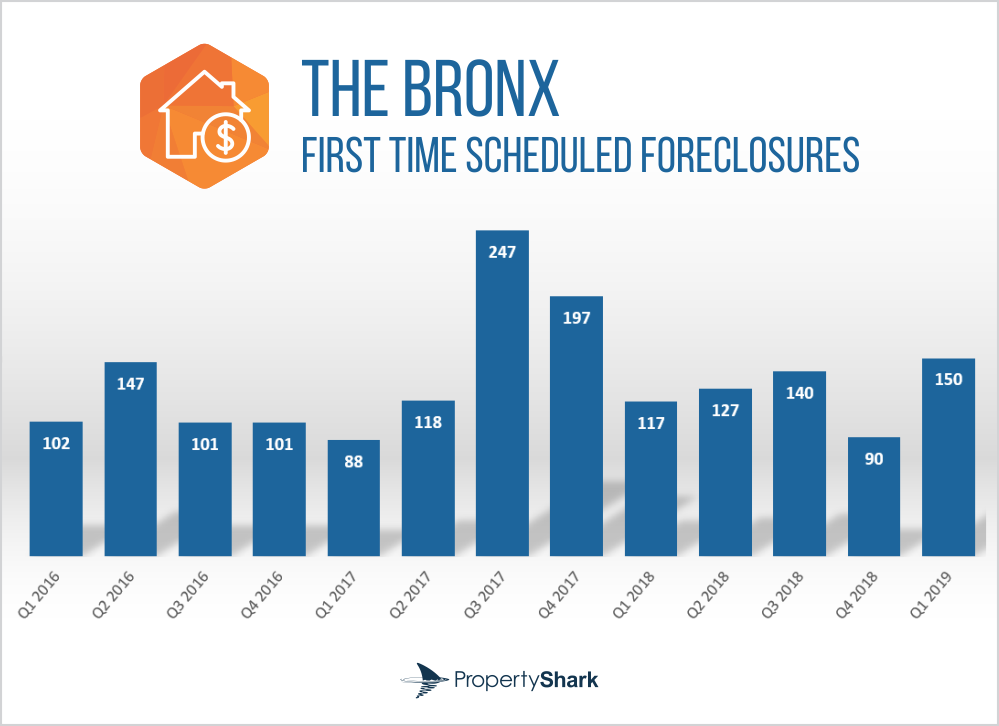 Lis pendens dropped 28%, with 279 cases entering the pre-foreclosure process for the first time.