Last year NYC Ferry kicked off its service in The Bronx at Clason Point in Soundview offering relief to a transit-starved community and cutting commute times by as much as half in many cases.
For people who worked downtown, they saw their commutes go from as much as 90 minutes to as little as just over 30 minutes: The time it takes to get from Soundview to Wall Street on the ferry.
Several weeks ago we asked the New York City Economic Development Corporation about how the new service has fared in the past year and all indicators point to a resounding success.
According to the EDC, the Soundview route, which stops at Clason Point in The Bronx, 90th Street, 34th Street and Wall Street in Manhattan, was expected to carry 410,000 riders during the first year.
In less than 12 months, it carried over 670,000 riders, 63% more than expected.
Even more impressive is that the ferry stop at Soundview accounted for a third of that ridership with 223,634 riders at the Soundview landing according to data that the EDC provided us which translates to an average of 620 people a day.
An EDC spokesperson told Welcome2TheBronx exclusively, " "NYC Ferry has transformed commutes for hundreds of thousands of Bronxites over the past year. The Soundview ferry landing has surpassed our expectations and has provided people living and working in this community with a fast, affordable option to travel around the city. Our ridership is only getting stronger by the day and we encourage all New Yorkers to hop on board and explore all the routes NYC Ferry has to offer."
But it's not all roses, at least for many locals who now have to put up with extra traffic coming in even though buses have been added and extended to the ferry.
Parking woes for locals have continued since the launch of the ferry service with many upset that parking wasn't a consideration when implementing the service in the area.
This is a sentiment that is also echoed by commuters who drive to the ferry and don't live in the immediate vicinity.
Future Service Expansion in The Bronx
In January, NYC Ferry announced that it would expand its ferry service across NYC, including adding Throggs Neck as a stop (starting in 2021) on the Soundview route at Ferry Point Park answering the wishes of many locals in the East Bronx.
While this is excellent news and we have been pushing for a Throggs Neck stop since day one, the city and NYC Ferry MUST expand direct service into Queens and Brooklyn, bypassing Manhattan.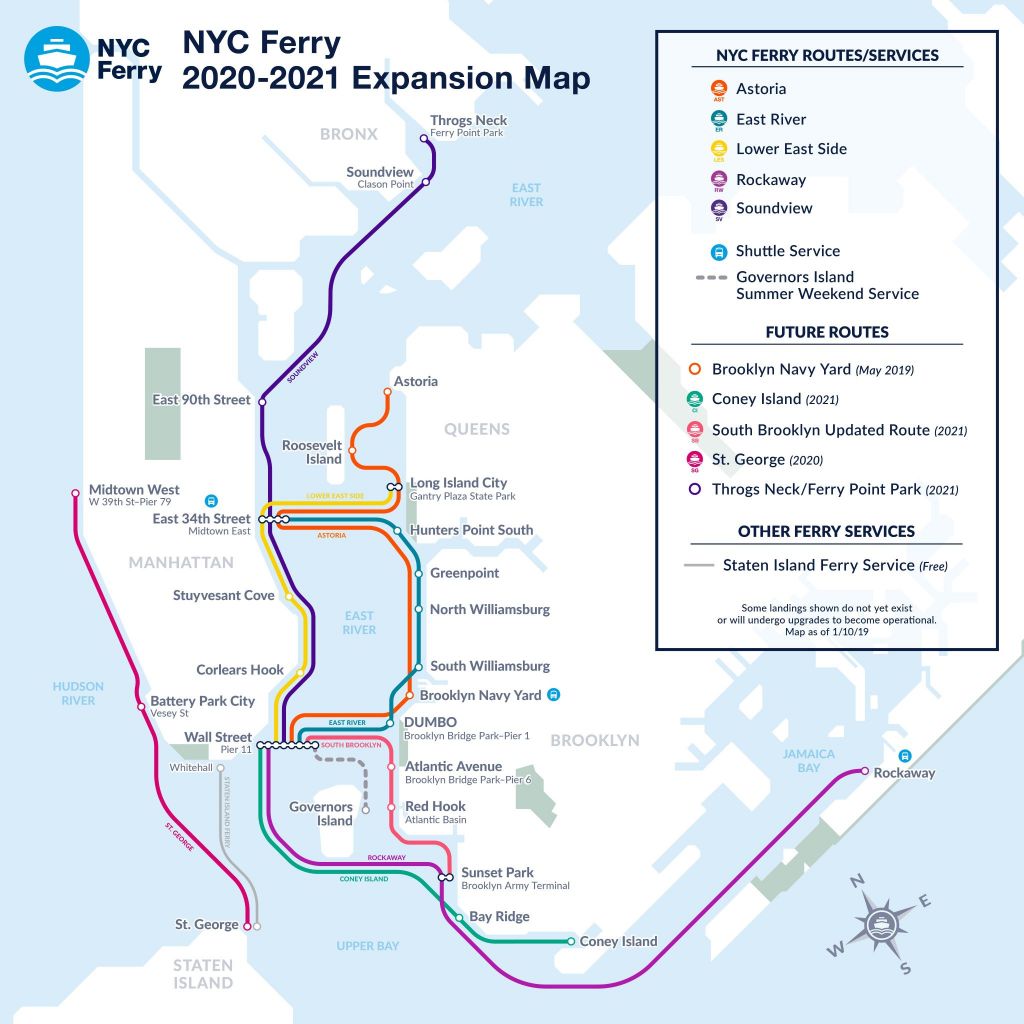 Manhattan is no longer the center of the universe for the outer boroughs. At one point, traveling to employment centers in Manhattan was a necessity which is why the vast majority of our subway lines are Manhattancentric to begin with but that is no longer the case.
Job growth and share has declined in Manhattan whereas it has grown in the outer boroughs by 48% between 2009 and 2018 according to a report issued by New York State Comptroller Thomas DiNapoli.
That same report indicated that the outer boroughs accounted for 60% of all job growth in New York City.
A ferry route from The Bronx to Brooklyn and Queens would connect millions of residents in the outer boroughs without having to waste time going through Manhattan.
At least we can have a ferry connecting us if the Triboro Line connecting The Bronx, Queens and Brooklyn never materializes.