If the city has money for a Brooklyn/Queens light rail then The Bronx MUST demand that we get a similar public transportation option that would connect the East and West Bronx and all its subway routes which run North and South into Manhattan.
Call it the CrossX.
Using Brand New Subway, created by Jason Wright, we designed what the CrossX could potentially look like.
Such a system could potentially run over or along the Cross Bronx Expressway much like the Airtrain in Queens linking to JFK and would dramatically ease the burden of intraborough travel in The Bronx. I mean we all know that it's a task that's virtually impossible to do without major inconvenience and wasting of time as it is right now.
Our Manhattan-centric subway routes are no longer efficient for a borough who's population has rebounded from the exodus between 1970 and 1980 and in order to continue to progress into the the future, we need reliable public transportation. It shouldn't have to be so hard to get from point A to B.
The way we envision it, it would start at 181st Street in Manhattan and connect with the A train and the 1 line before entering The Bronx snaking its way more or less along the Cross Bronx Expressway.
Once in The Bronx, it would connect with all the lines running into Manhattan as well as creating several stops along the way to provide more transit options in areas where reliable options are lacking.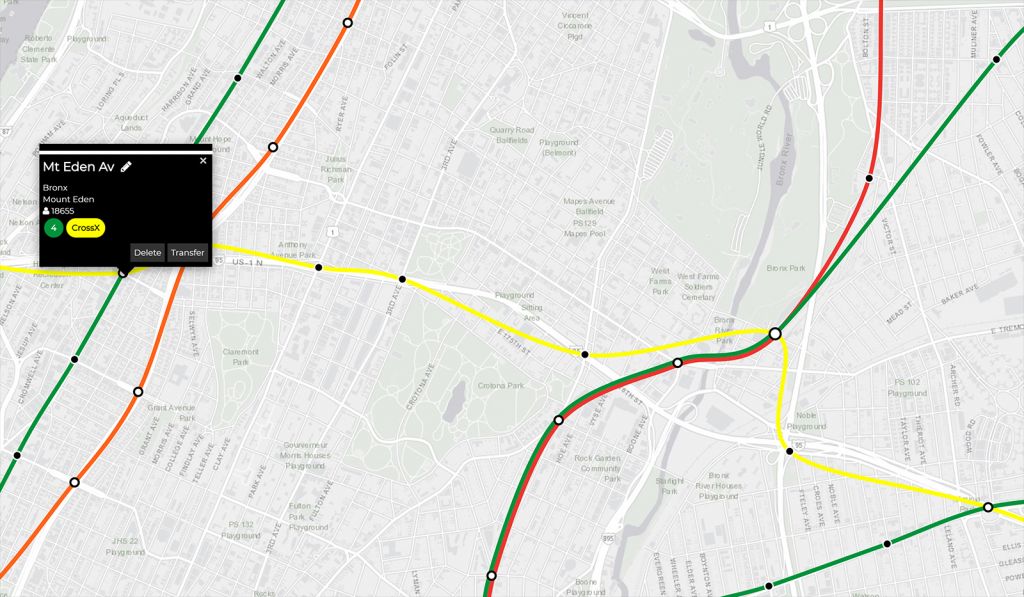 It can either end at Parkchester, the easternmost subway line in The Bronx or continue for several stops along the Bruckner stopping at East Tremont and ending near Country Club providing a closer option for those residents who may want to board a subway instead.
While we're on the topic, we also need the TriboroRx to provide a direct connection between Brooklyn, Queens, and The Bronx.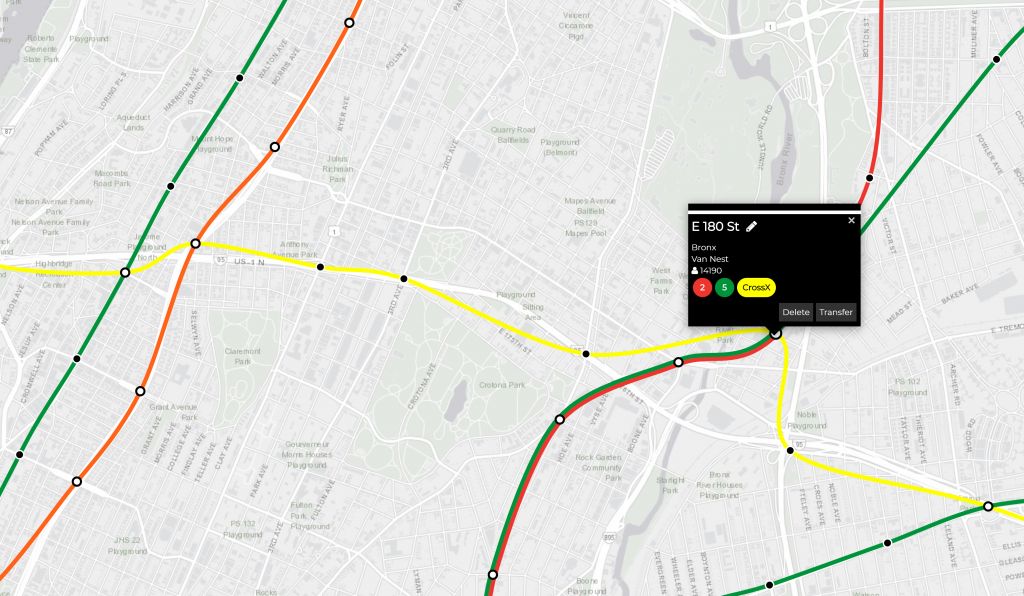 Rather than spend money on just the Brooklyn-Queens Light Rail, why not spend it on the TriboroRx that would connect THREE boroughs and figure out funding for the CrossX.
While we're no experts on the subject, we firmly believe this would be a transformative endeavor for residents of The Bronx providing not just better access to existing employment opportunities but opening doors to others.
We need to be able to travel across The Bronx in a much easier fashion and connect our communities for the greater good of our residents.
At the very least, our local elected officials should push for funding to study the possibility of making the CrossX a reality.
So, should The Bronx get a light rail too?