While foreclosures are down in Brooklyn, Manhattan, Queens, and Staten Island, that is not the case in The Bronx where they are still on the rise according to a new report issued by NYU's Furman Center.
Not only that, but in 2017 (which is the most recent year used in the report) of the 176,590 evictions that were filed in New York City by private landlords, 68,935 were in The Bronx accounting for 39% of all filings in the city.
According to the report, between 2010-2017, all boroughs experienced a similar decline in eviction filings but that wasn't the case in The Bronx where they continued to increase.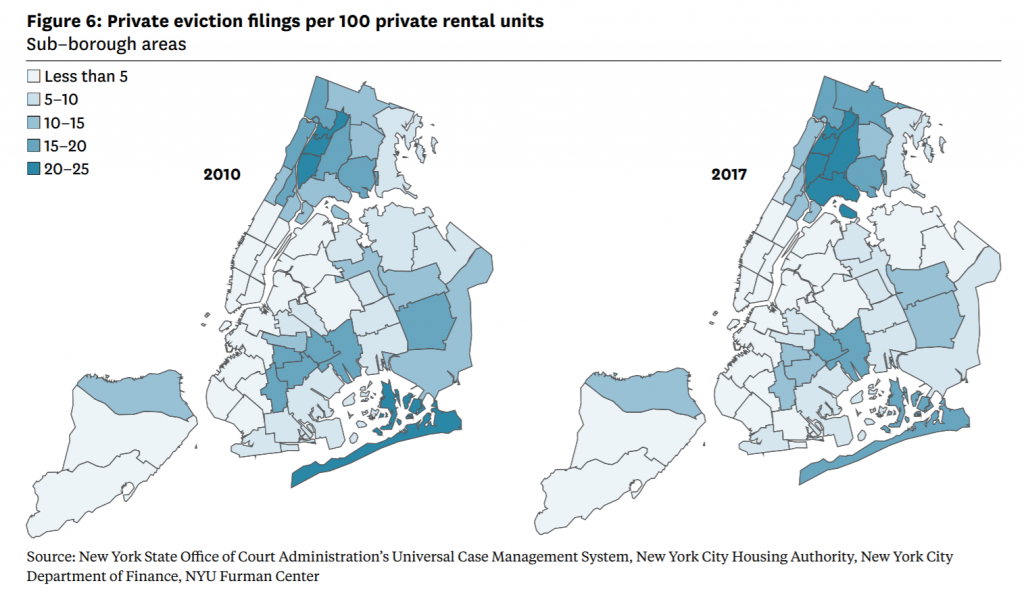 It is important to note that for this study NYCHA initiated evictions were not taken into account but will be in a future brief.
While the root causes as to why this is happening in our borough are not examined, one can safely point to the fact that we have a significantly lower average household income than the rest of the city comes into play coupled with the fact that more households in The Bronx are rent burdened paying a greater portion of their salaries towards rent than others are contributing factors.
The Bronx needs true, affordable housing and it needs it NOW!