Last night the New York City Department of Transportation revealed the draft map for Citi Bike's much anticipated expansion into The Bronx.
The presentation was made to Community Board 1, which encompasses Mott Haven, Port Morris, and most of Melrose, and will be the first area of The Bronx to get the popular bike ride share program.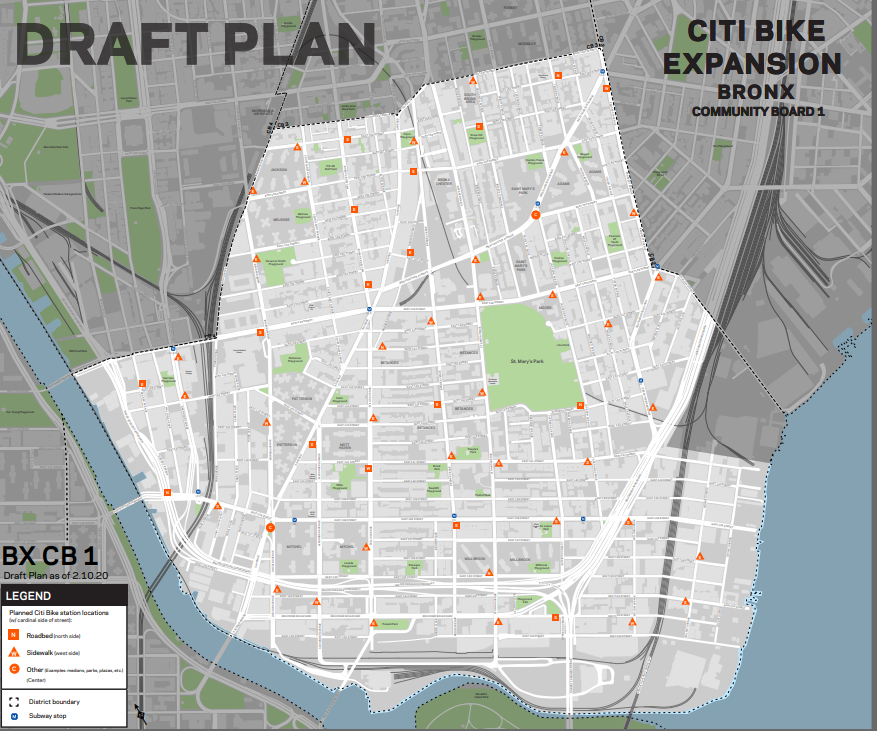 Last October, the city held its first meeting where local Bronx residents indicated preferences where they would like to see the docking stations go.
This process was a critical component of community outreach which allowed DOT to adhere as best as possible to area residents and stakeholders desired locations.
Local transportation activists and advocates, however, are voicing disappointment that this expansion is focusing on taking away precious sidewalk pedestrian spaces versus placing them on the roadway and taking away a few parking spaces.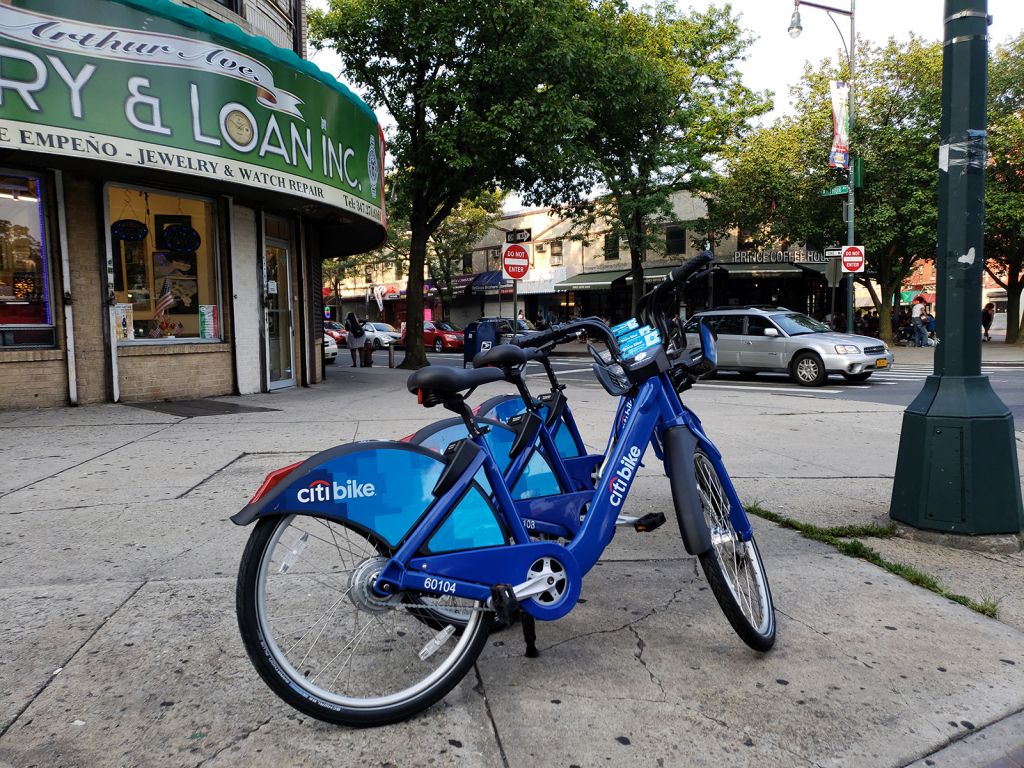 "Last night, @NYC_DOT presented a draft map for Bronx CB 1, first expansion of @CitiBikeNYC into the Bronx (dockless pilot withstanding).

At first glance, density/spacing looks good. However, disappointing that 2/3rd's of docks will be placed on sidewalks instead of the roadbed," said Erwin Figueroa, Senior Organizer at Transportation Alternatives in a tweet.
He added, "If we're afraid of reallocating space from cars to other users in communities where 3/4's of residents don't have cars, and instead have them share finite space with pedestrians, then we're sending a message that anyone not on a vehicle is a uninvited guest on the street."
Upon examination of the draft map, every single subway station within Community Board 1 will have a Citi Bike docking station within a block which will allow for easy transition between transportation options for residents and commuters in the area.
Areas like 149th Street and Grand Concourse as well as The Hub at 3rd Avenue and 149th Street will be getting several within blocks from their stations.
Next step will be to gather community input on the draft map followed by eventual installation of the docking stations which should be before the summer.
As usual, let us know what you think!
You can view the presentation here.