Mott Haven—Plans have been filed for a 43 story, 400 foot tall residential tower along the Harlem River Waterfront in Mott Haven.
Located at 355 Exterior Street just south of the 145th Street Bridge, the site was purchased last year in an all cash transaction for $59 million and while it was on the market it was described as the largest development site available in New York City.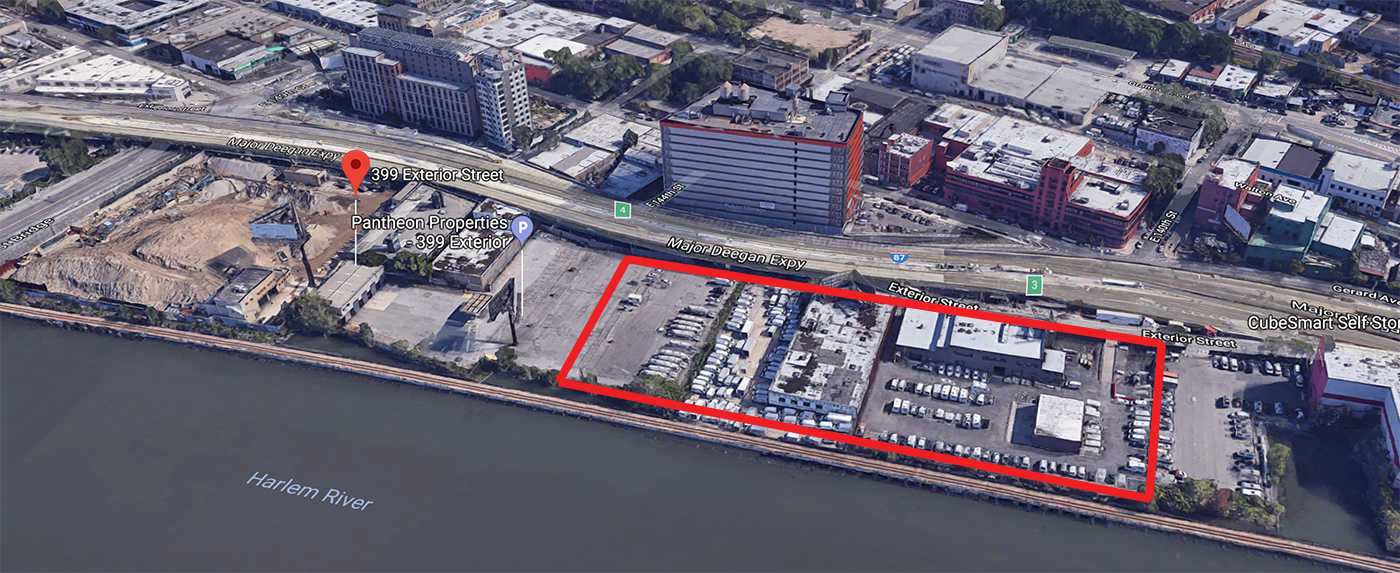 Once completed, the tower will be the tallest building in the South Bronx with 710 residential apartments across 692,749 square feet which will also include commercial space along the ground-floor.
Last year the developer, The Lightstone Group, announced that the massive development site will be converted into 2,000 residential units of housing with 1,400 (70%) of those units to be rented out at market rate and 600 units (30%) set aside for "affordable" housing.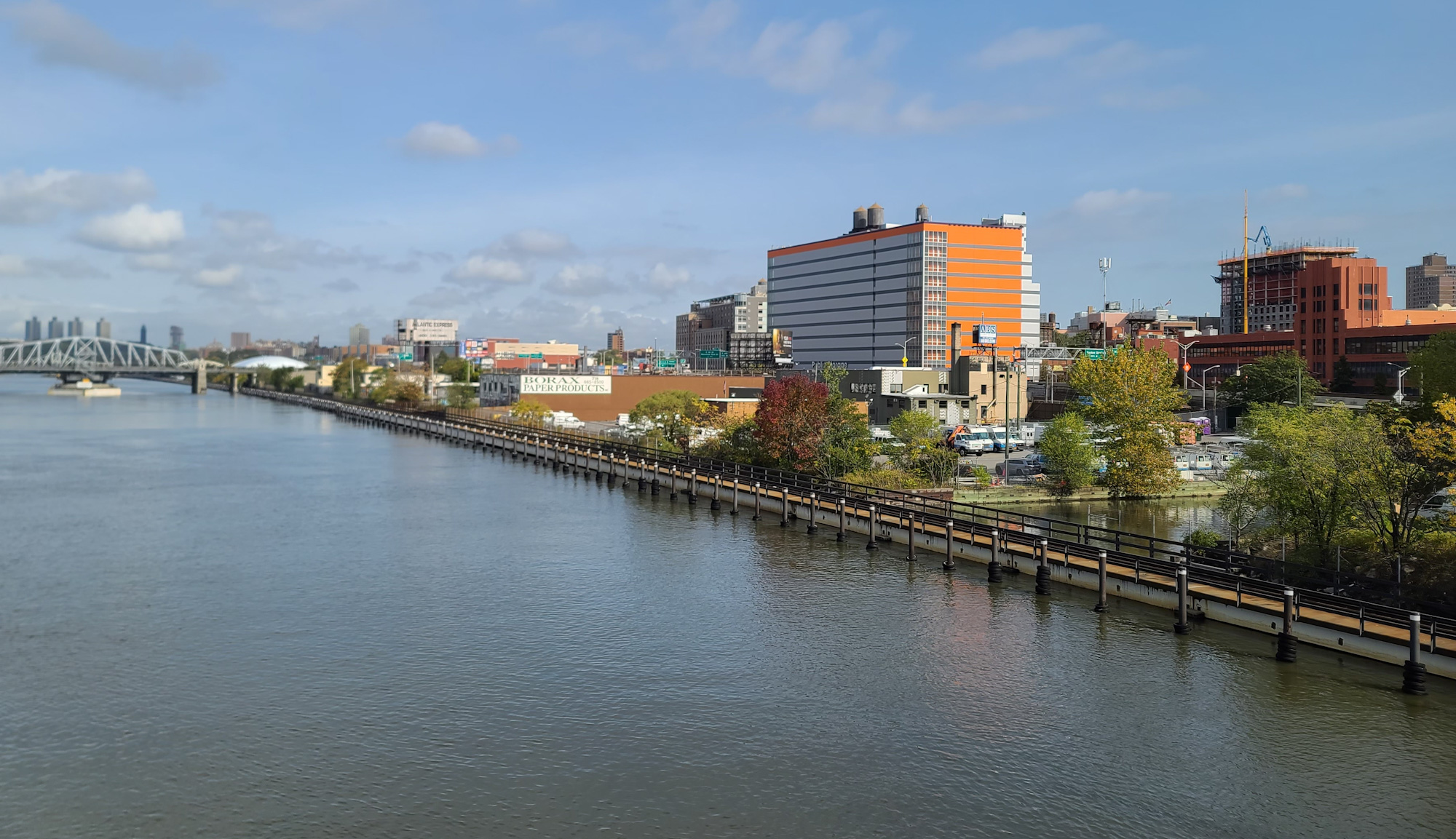 Although now with the economy in a turmoil, luxury housing in the South Bronx may be a tough sell considering existing luxury markets in Manhattan, Brooklyn, and Queens are offering concessions and reduced rents so it remains to be seen exactly how this development will play out.
But one thing is for sure is that yet another massive development such as this one will undoubtedly add further strain to an area already suffering from rising rents because of gentrification.
Just around the corner you have The Arches and its 465 luxury rental units almost completed and right behind that you have Brookfield's Bankside, a 1,300 unit luxury development across 7 towers already rising as well.
But it isn't the rich, for whom these buildings are being constructed for, that is hurting. Low income families and the middle class of the South Bronx desperately need truly affordable housing and all of this isn't the solution but will only exacerbate the problem.
Oftentimes we hear and read people say if we build an excess of housing that prices will eventually come down and help those in need but that has never panned out in the modern history of New York City.
Did rents become more affordable for low income families in Williamsburg? Harlem? Chelsea? Hell's Kitchen? Long Island City?
No, they got displaced just like our friends, families, neighbors, and perhaps even ourselves will eventually be pushed out.