Last week Loving The Bronx launched a fundraiser to help keep their free community refrigerator in Parkchester stocked through the end of the year.
The goal was $6,000 and in less than a week, all you amazing people donated whatever was within your heart and capacity or helped spread the news.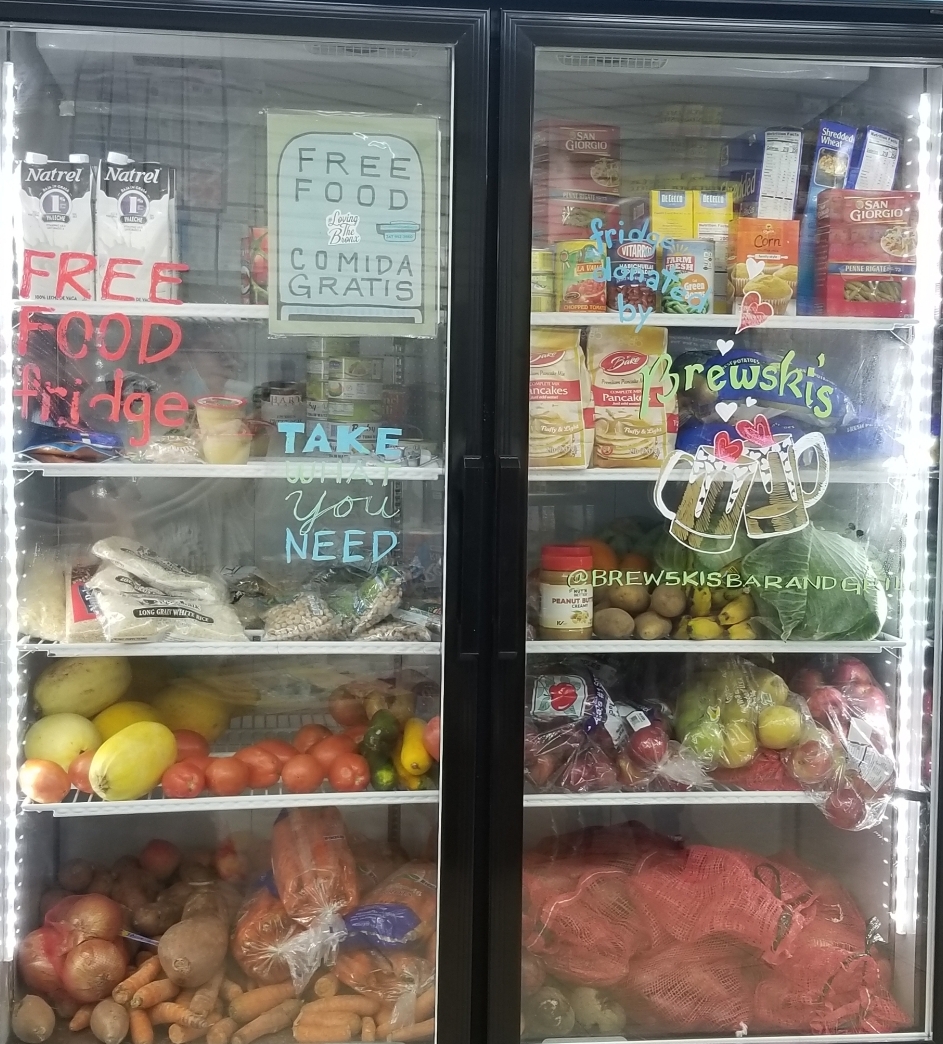 Not only was the goal met but it has been surpassed by almost $2,000 as of this writing which only means Loving The Bronx can continue to feed hungry Bronxites past the new year.
This couldn't have been done without the help and support of the following people who generously donated to the GoFundMe campaign:
Mike Gupta
Lynne Corry
Latanya DeVaughn (shout out to Bronx Bound Books for always supporting!)
Emily Walker
Kelston Bascom
Katia Portela
Bafemi Silver
Bronx Sole
Abbi Newfeld
Selena Ortega
Ariadna Phillips
Reece Coren
John Murray
Alex Roman
Ryan Chuchmach
Kelly White
Lina Bracero
Julian Monserrate
Jacob Nardone
Hiam Abbas
Chrys Napolitano
Susan Brenner
Maryann Karcich
Ben Wild
Royivia Ferguson
Jaylin Chalco
Jennifer Passoni
Ana Garcia
Adam Prato
Angela Tovar
Jose Galarza
Ivy Negron
Khamini Persaud
Amelia Zaino
Welcome2TheBronx
And all the donors who wished to remain anonymous.
We would especially like to thank a donor who wishes to remain anonymous who donated $5,000 to the fundraiser. Your generosity is greatly appreciated and will make a huge impact on the lives of our residents that are facing hunger.
We also want to remind you that it's not too late to donate, since this is an ongoing effort started by Loving The Bronx and hungry families won't disappear overnight so please consider making a donation.
Thanks again to everyone for showing how we take care of our community!