We've been looking at several maps comparing election results from 2016 to 2020 and it is quite clear that more people voted for Donald Trump in this election than before.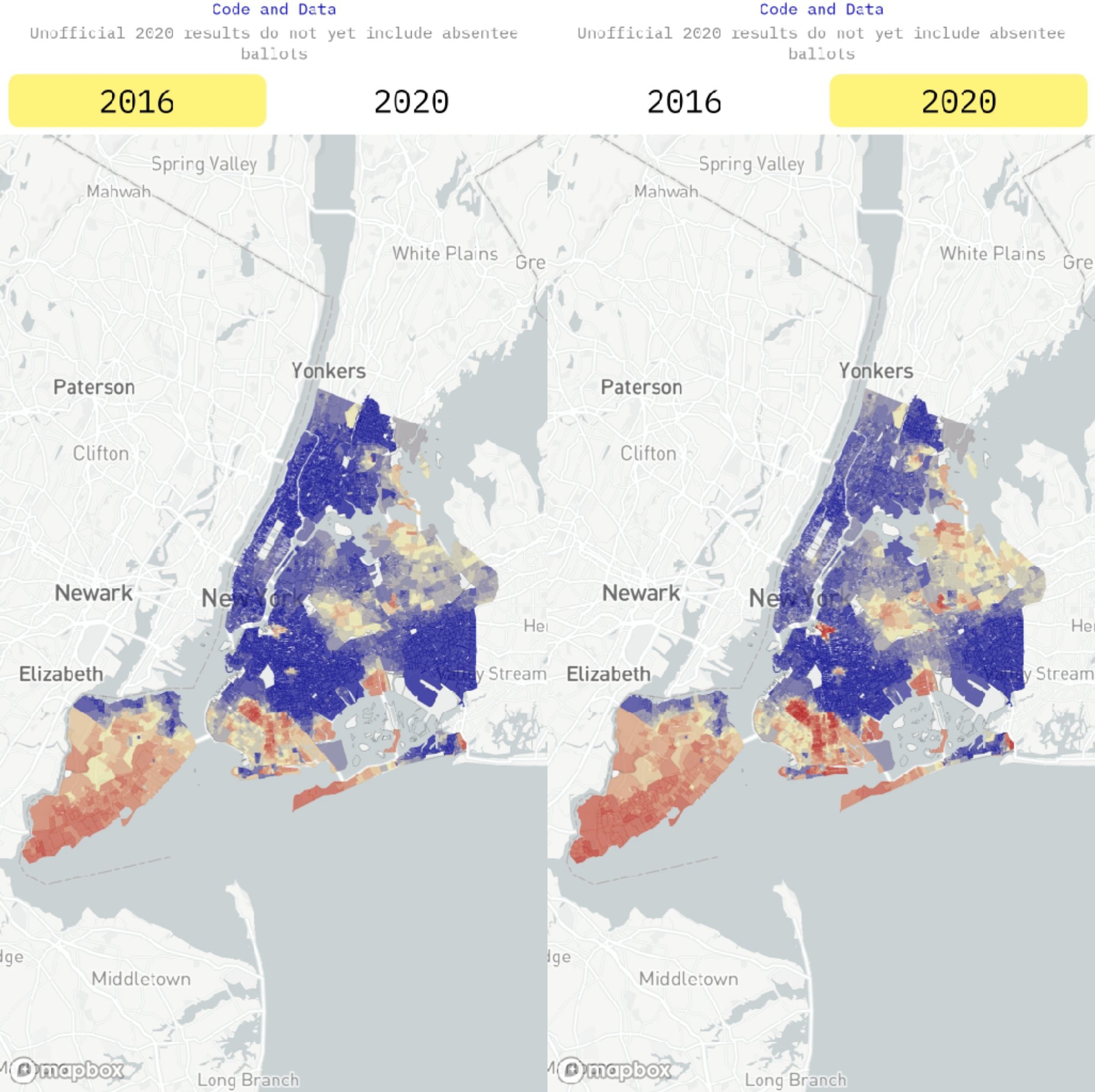 Although the city was overwhelmingly blue, all across the five boroughs there were tens of thousands of more votes for the Trump.
And the South Bronx showed the highest jump with one district covering Hunts Point, Mott Haven, and Melrose showing 2,500 more votes this year for the president than in 2016.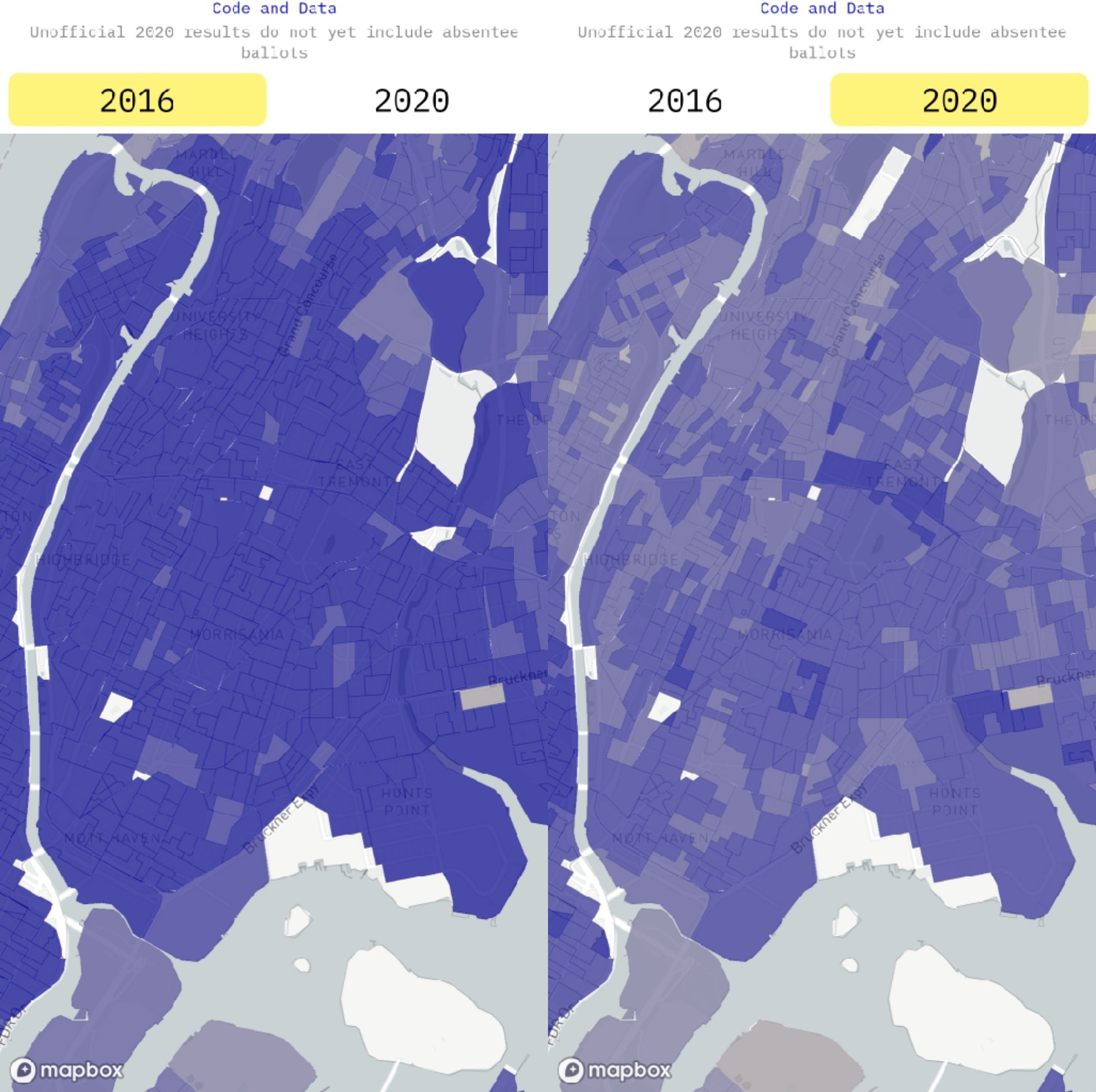 And over in one particular district which covers the Clocktower expansion luxury apartments where rents go as high as well above $4,000 a month, Trump went from 15 votes in 2016 accounting for 3% of the total to 60 votes accounting for 11% of the total.
While we can't say for sure that it was the gentrifiers in that particular district that voted for Trump, the only change since 2016 in that area are the gentrifiers who have moved into several new luxury developments including 190 luxury units at The Crescendo and several dozen more nearby.
You might remember that The Crescendo tried to use the attempted rebranding of the area as the Piano District but we quickly shut that down.
Furthermore, many more areas that aren't heavily gentrified or gentrified at all showed an even greater increase for Trump so the answers aren't all that clear as to why the shift.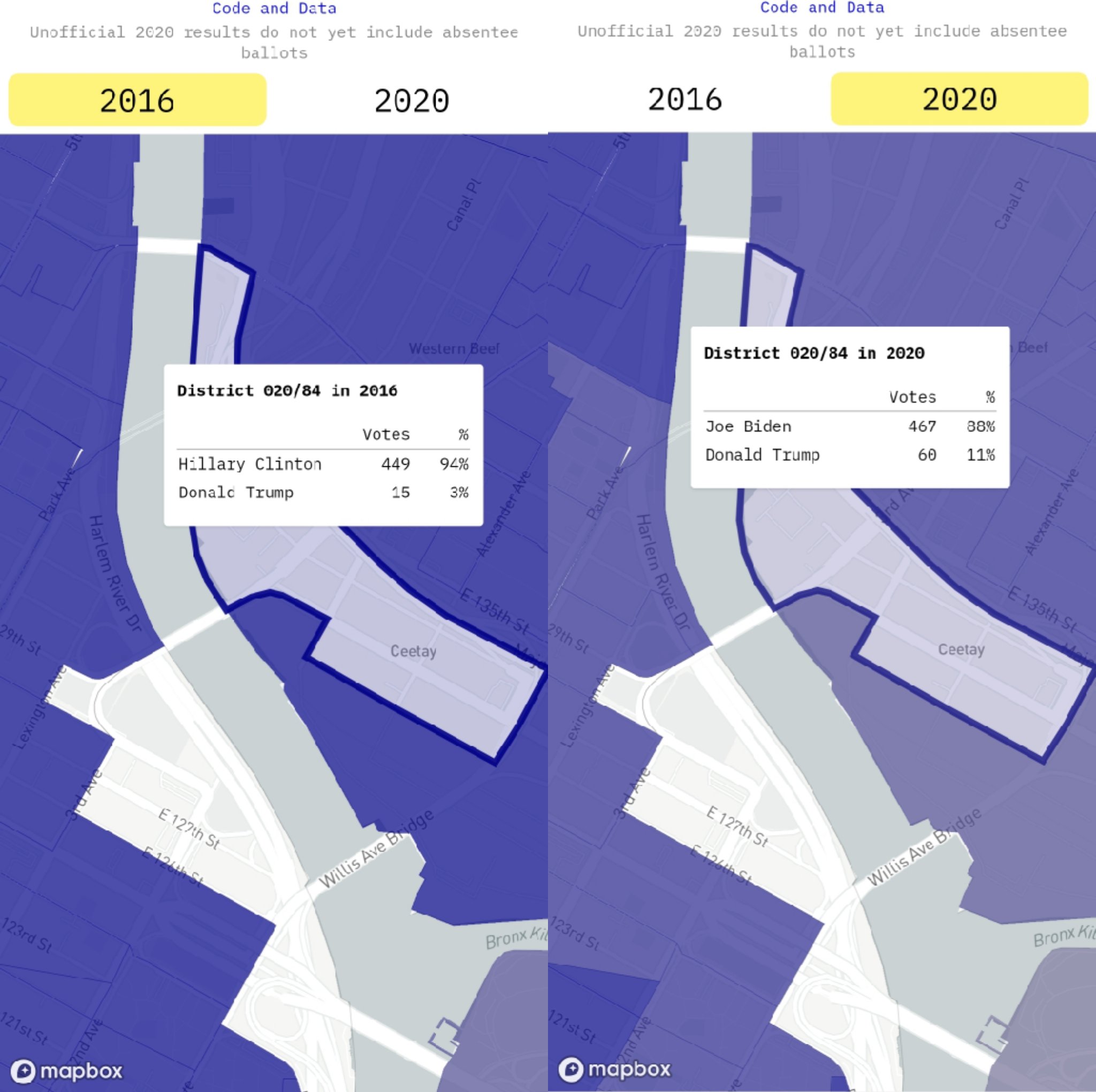 The Wall Street Journal writes:
Bronx voters offered a variety of explanations for Mr. Trump's gains, including his support for religious communities and small-business owners. The Rev. Oswald Denis, a 48-year-old Evangelical minister in the South Bronx said he and other pastors attend weekly meetings to discuss politics and city affairs.
Many members of his congregation—and other pastors—were attracted to the president because of his support for Israel and his antiabortion stance.
They further reported:
Francisco Marte Sr., who immigrated to the South Bronx from the Dominican Republic and now runs the Bodega and Small Business Association of New York, said he knew many entrepreneurs supported Mr. Trump.
"Most of them were against the leftist policies," he said. Mr. Trump's support for law-and-order also resonated, he said.
And it wasn't just in the South Bronx but across the borough that saw an increase for Trump but it still was a drop in the bucket as Biden won New York by a landslide.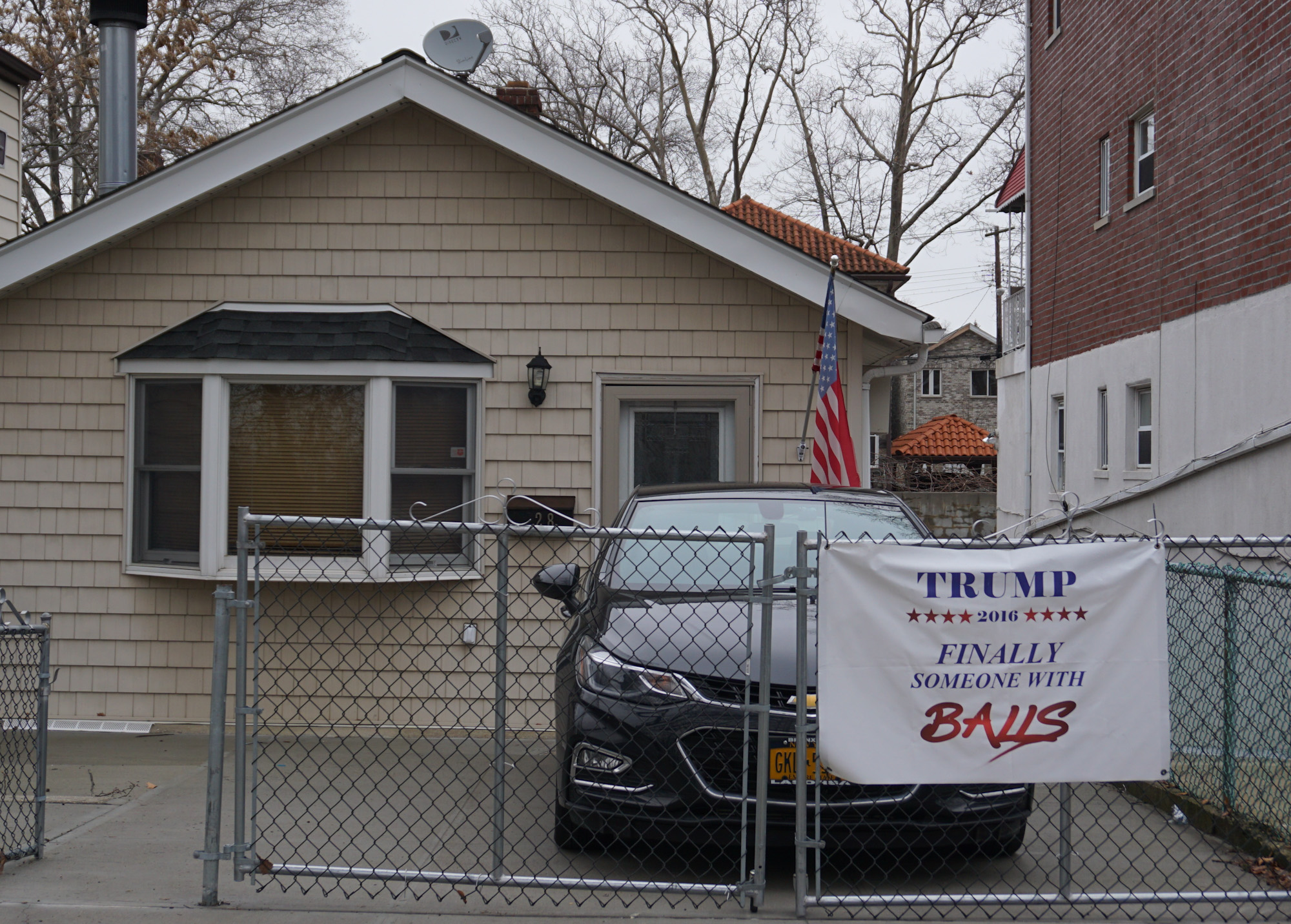 East Bronx neighborhoods like Morris Park, Country Club, and Throggs Neck solidified their support for Trump with some more adjacent districts going red.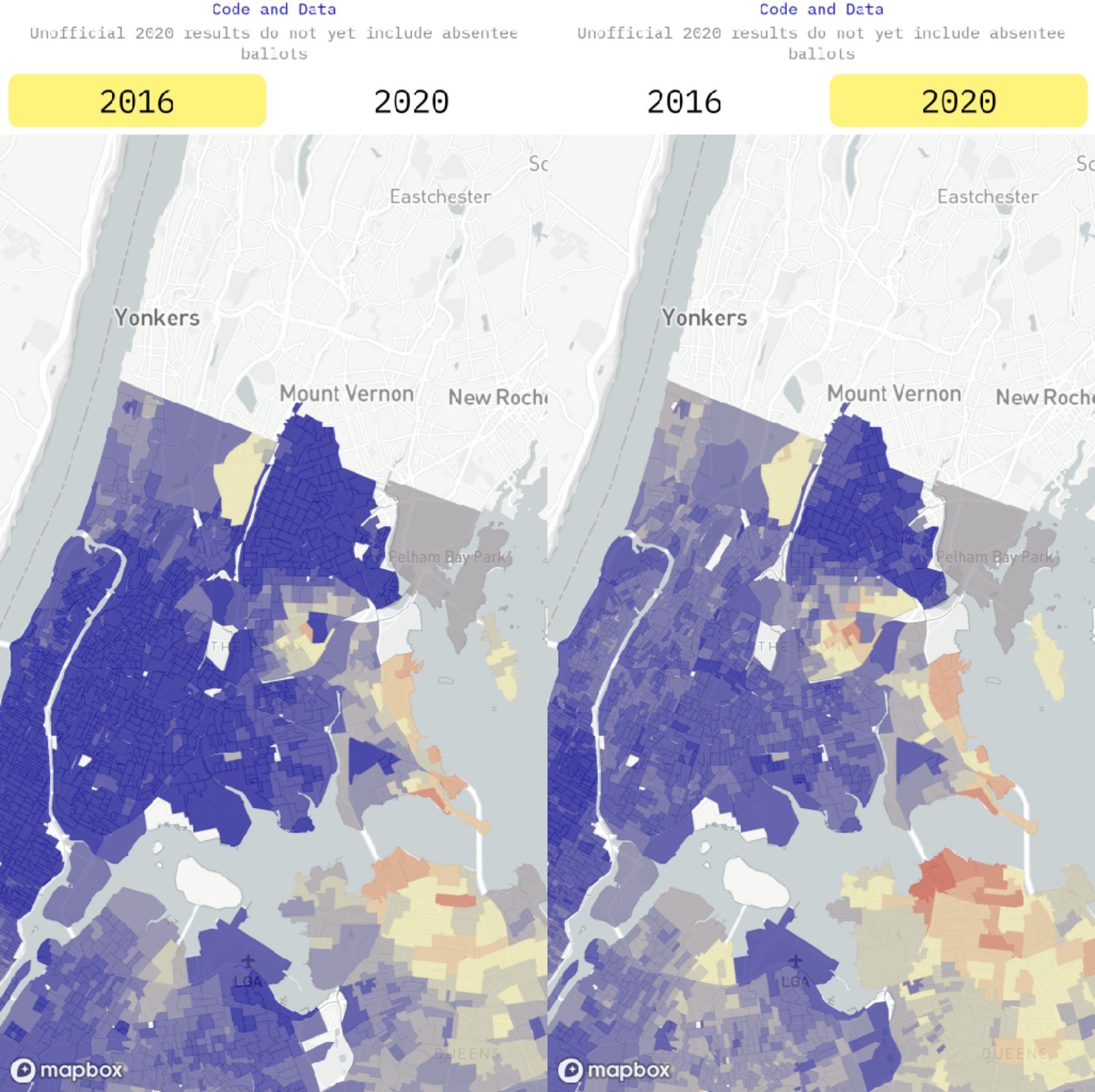 Meanwhile, back in the South and West Bronx, it's interesting to see Latinos voting for the most racist president in modern American history but it still wasn't enough here or across the country to give Trump a win who Biden crushed in a landslide election.
And with Biden's popular vote nearing 80 million, he will have received more votes than any president in American history.
As for The Bronx, our borough is still overwhelmingly a blue county but it's worth a discussion as to why such a shift this year after all we've seen this administration is capable of against marginalized groups.