Almost 7 million of New York City's 8.8 million residents live within The Bronx, Brooklyn, and Queens accounting for almost 80% of the population of America's largest city yet there is no direct, and efficient form of transportation connecting these places other than by car.
While Manhattan is the traditional core of the city, since 2014, over half the jobs created in the city have been in the outer boroughs, Staten Island included.
Residents of The Bronx wanting to travel by public transportation to employment opportunities in Brooklyn or Queens (or vice-versa), have to make the trip through Manhattan in order to reach their destinations which only adds hours a day to their commutes.
But it doesn't have to be that way.
As New York City continues to expand the NYC Ferry service including The Bronx getting a second stop later this year in Throggs Neck at Ferry Point, it is a no-brain solution to add routes that altogether skip Manhattan and go straight to Queens and down towards Brooklyn.
Residents of The Bronx, particularly those in the East Bronx can see a drastic reduction in their commutes to these areas for work and recreational purposes which would only help spur greater economic growth in the outer boroughs.
One can't think of any reason other than lack of political will or desire to help improve the lives of residents in the outer boroughs as to why such a ferry line doesn't already exist.
The second and perhaps a bit more complicated and costly solution would be to finally stop talking about the TriboroRx and make it a reality.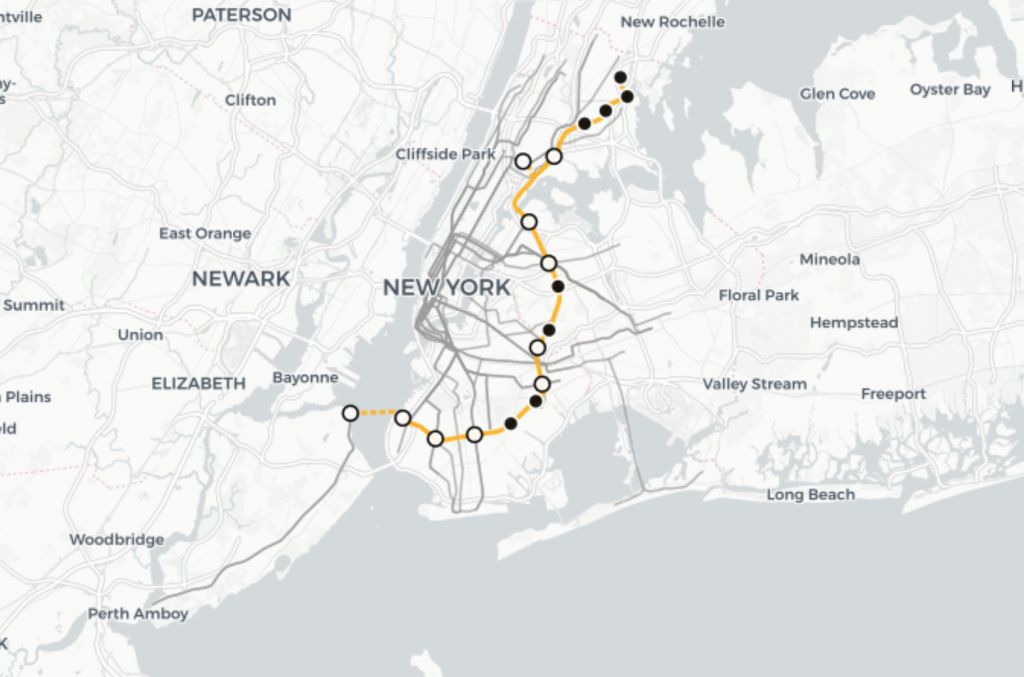 Right now about $2.1 billion will be spent on a rail to LaGuardia airport that is completely inefficient its route and would not really be a realistic way to travel to the airport by public transportation for many.
Instead, that money can be utilized to transform the lives of millions of residents in The Bronx, Queens, and Brooklyn by finally giving them a connection by constructing a Triboro line it would connect to up to 17 subway lines via 22 proposed stations across the three boroughs from Co-op City to Bayridge, Brooklyn.
With an extra push, the line could potentially even connect to Staten Island.
The Regional Plan Authority has estimated the cost of such a line to be between $1 and $2 billion which would utilize existing rail lines that are underutilized to maximize their full potential.
If we push for these two logical solutions to our transit infrastructure within the city, the lives of millions of residents stand to improve quality of life not just in reduction of commute times and increased economic opportunities, especially for lower-income residents, but the quality of health as we get more cars off the road by providing a truly reliable way to get around the entire city and not just into Manhattan.
It's a win-win for people and the environment and if we're realistic, a win for the environment is always a win for the people.