Since the launch of the bike-share pilot in the central Bronx in August, JUMP Bikes has seen over 15,000 rides!
Back when Citi Bike first launched in 2013, we were very vocal that bike sharing in NYC had to be equitable and accessible to all residents including The Bronx despite critics saying there wouldn't be a strong market up here.
When the pilot program was announced for The Bronx, many residents were skeptical and questioned whether it would be a good fit for The Bronx, but preliminary data appears to suggest it is.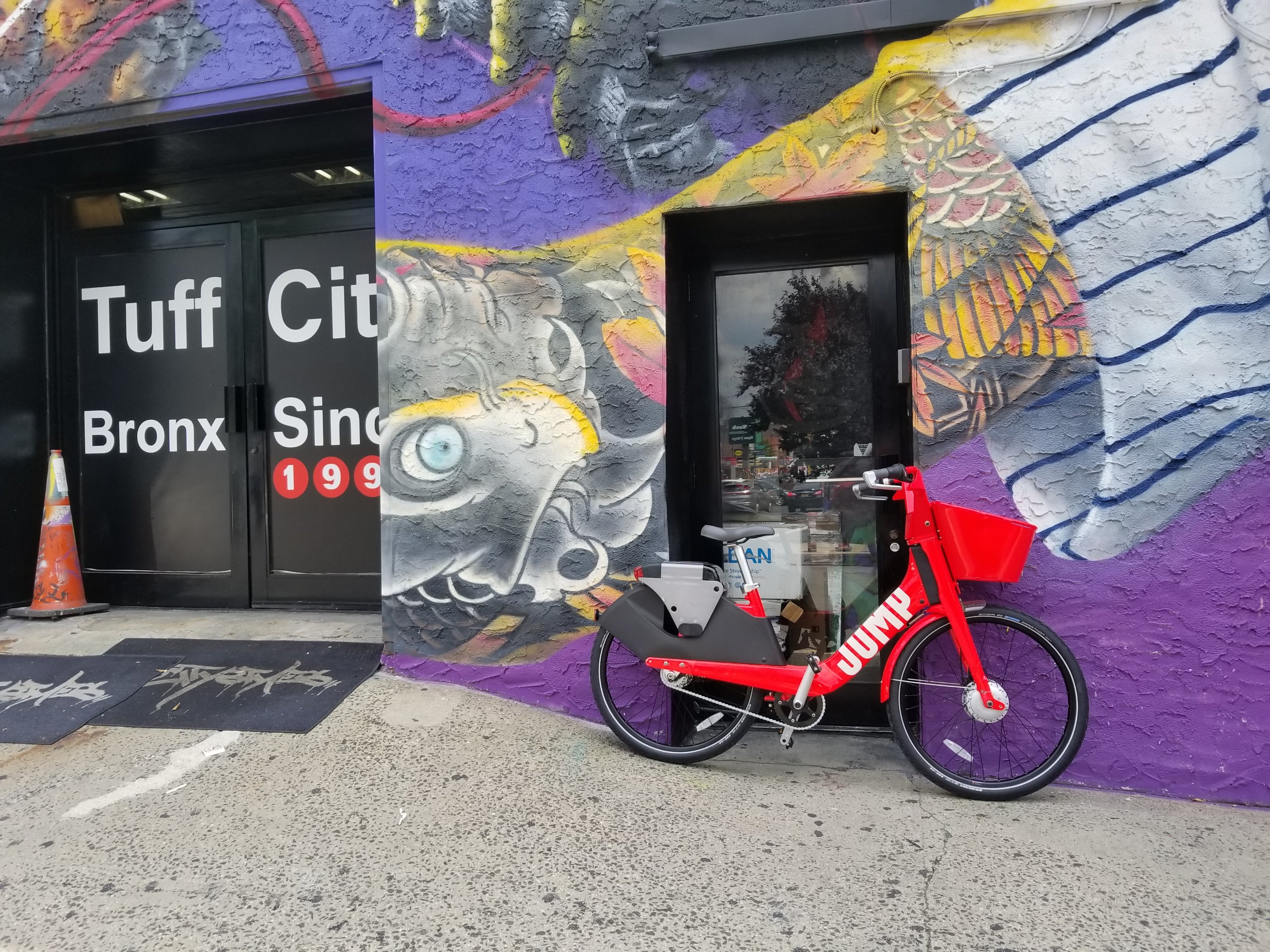 "JUMP Bikes' popularity in the Central Bronx has exceeded our already-high expectations." said Alix Anfang, Communications Manager at Uber in a statement to Welcome2TheBronx.
Anfang added, "We've also seen a lot of interest in our bikes in other parts of the borough, and are hopeful that the Department of Transportation will help us meet this demand by expanding our service area to cover the entire Bronx."
DOT still hasn't finished its review process and has in granted a 90-day extension to the pilot program last week for further review.
So where are Bronxites going on these bright, red bikes?
According to data provided to Welcome2TheBronx, the top destinations are as follows:
Tremont Park
Burnside Ave MTA Station
University Ave & W 176th Bus Station
West Farms Square – E Tremont Ave Train Station
Uber recently put out a report that highlights some of the benefits of expanding JUMP's footprint.
Some highlights from the report are:
The report finds that 1 million daily trips in NYC could switch to shared e-bikes if the city had a full-scale e-bike share program in place along with the needed infrastructure
This would mean 25,000 fewer hours spent in traffic in New York City, and 300 fewer metric tons of CO2 emissions daily
At scale, an e-bike share program in NYC would have between 100,000 and 200,000 bikes
That's pretty amazing that there's a potential for 1 million car trips to convert to bikes thus freeing up the roadways and lead to less congestion and pollution.
We also reached out to Motivate, who runs Citi Bike, but have yet to receive comment on their data and experience under the same pilot program and area in The Bronx.
Bottom line is this: We need DOT to approve this and let the city expand JUMP Bikes to cover the entire borough. It's an affordable alternative to getting around and with their pedal-assist technology, it makes getting around our hilly terrain a cinch.
Furthermore, at $2 bucks for a 30 minute ride and 7 cents per additional minute thereafter, it's quite an affordable ride. For low-income residents the savings are even deeper as qualifying residents pay only $5 bucks a month for 60 minutes a day. Anything beyond the 60 minutes a day is charged at the 7 cents a minute standard rate.
It's a win-win for everyone.