The site of the former and now demolished landmarked PS 31, is now home to the tallest building on The Bronx's Grand Concourse and in the South Bronx.
But, at least for now, it has the distinction of also being the largest Passive House in North America and once it's completed later this year, designed to utilize up to 70% less energy than a typical development according to details from Dattner Architects.
Currently, nearby Park Avenue Green in Melrose at 153rd Street is the largest such development in North America.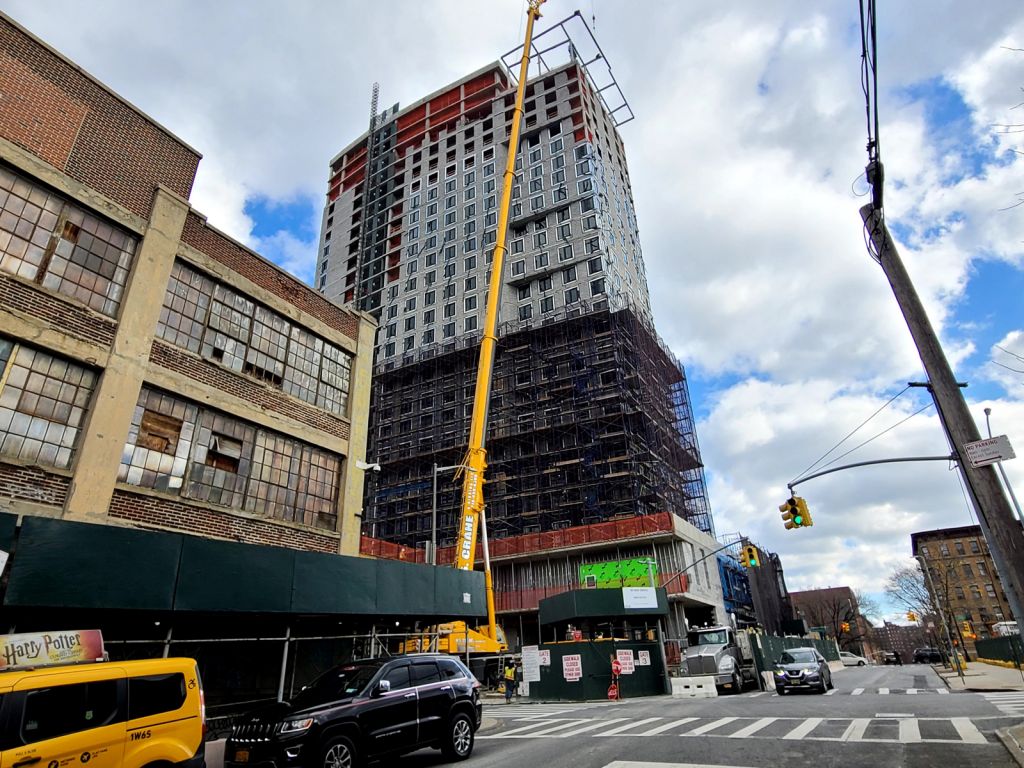 At 26 stories soaring 290 feet high, 425 Grand Concourse is almost 100 feet taller than the 23 story Executive Towers further north at 165th Street which stands at 203 feet in height and was the tallest on the famed boulevard for almost 60 years since it was completed back in 1963.
425 Grand Concourse will feature 277 affordable residential units, several green rooftops, a supermarket, medical facility, and a student services center for CUNY's Hostos once completed.
Despite its "affordability", we know this building will only further fuel the rapid gentrification of the area.
The building will also feature historical elements that were salvaged from the demolition of PS 31 which was once known as The Castle on The Concourse due to its gothic architecture.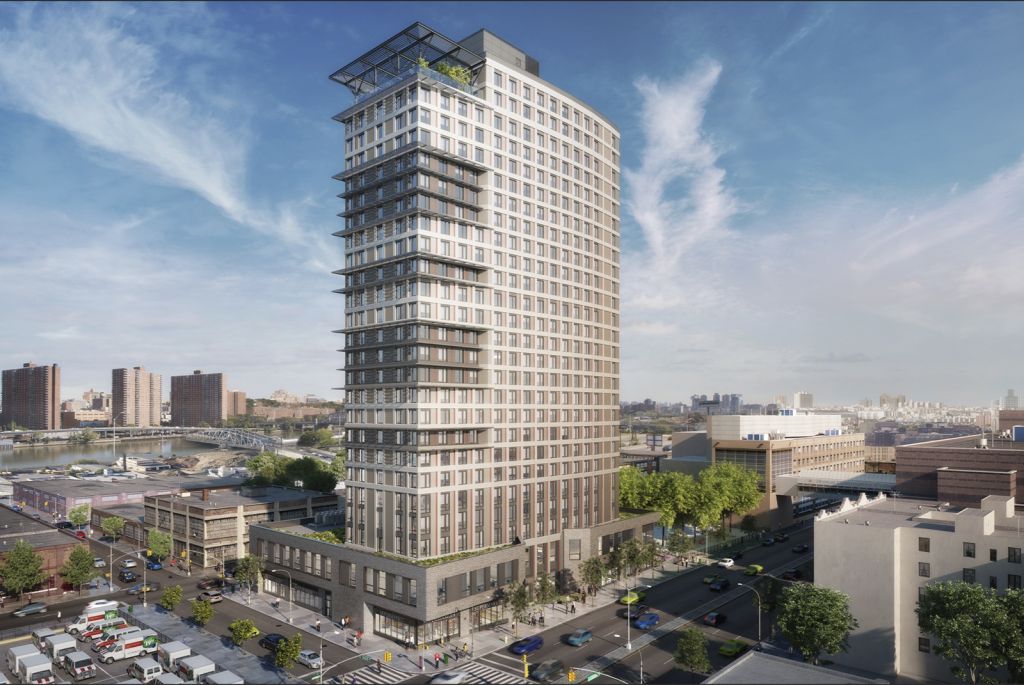 But the building won't be the tallest in the South Bronx for long, as plans have been filed for a 43 story, 400 foot tall development just two blocks away along the Harlem River featuring 710 residential apartments in an area where the skyline is rapidly changing.
Just a few blocks south, you have The Arches luxury residential units with two, 25-story buildings and next to that you have the seven building Bankside development with 1,350 luxury apartments with several towers as high as 25 stories.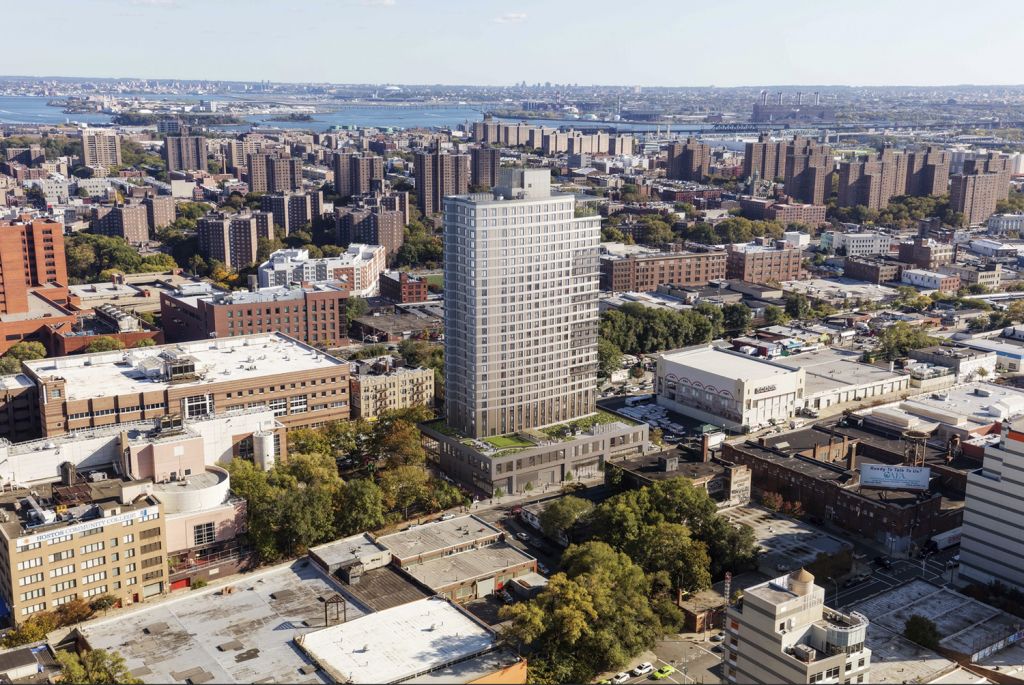 No exact date when construction is scheduled to be completed at 425 Grand Concourse but we're assuming sometime in the second half of the year.
Once the housing lottery opens and applications are accepted, we will let our readers know.