Despite traffic plummeting in 2020 across the country and major cities, including New York, our hometown was declared America's most congested city.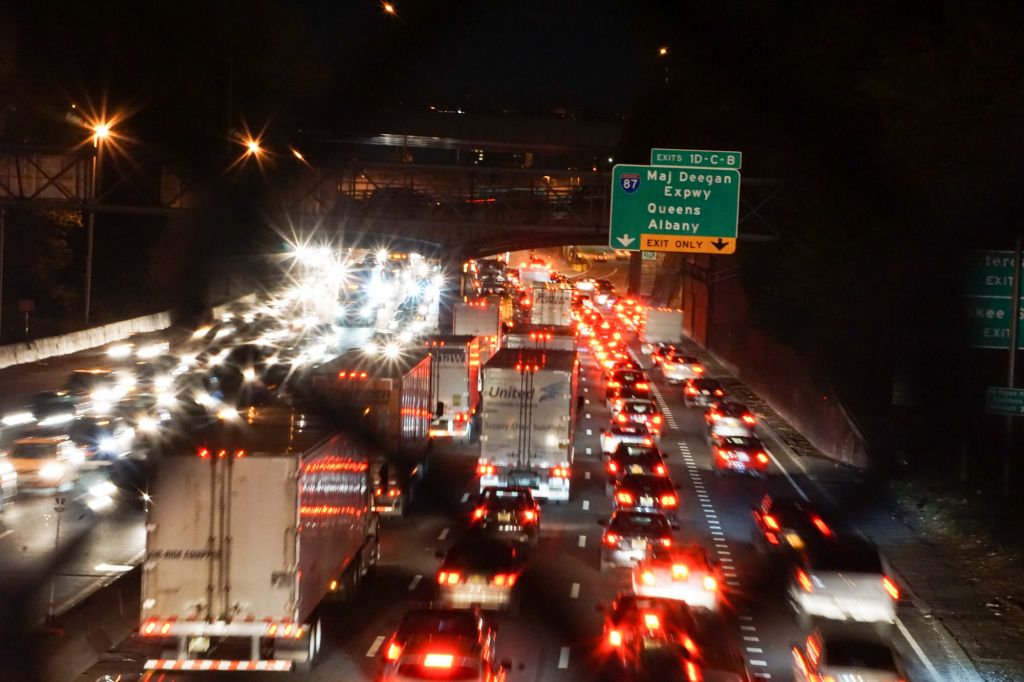 Along with that not so lovely recognition, the Cross Bronx Expressway, aka America's Parking Long, took third place as one of the most congested roads in the nation.
The report, issued by INRIX, a company that specializes in providing data and analytics such as traffic, took a look at traffic data in last year and found that despite traffic plummeting in downtowns across the country by 44% as a result of the COVID-19 pandemic and shutdowns, New York City went from 4th in 2019 to the number 1 spot last year.
According to the data, New Yorkers lost 100 hours behind the wheel in 2020 despite a 28% drop in traffic compared to 2019.
And when you hop over to the Cross Bronx, particularly between the Bronx River Parkway and Washington Bridge (which last year was declared the 5th most dangerous spot in the nation), commuters lost 23 hours last year.
Most Bronxites who can avoid it, DO but some have no choice but to be stuck in the purgatory that is known as the Cross Bronx.
A lot of these traffic issues can be solved by providing BETTER Cross Bronx access like maybe creating a Cross Bronx Light rail which would lead to less traffic and LESS pollution.
Oh and if you really want to reduce pollution, we can also cap the Cross Bronx Expressway and create dozens of acres of new land for truly affordable housing, new open spaces, and re-stitch the neighborhoods that Robert Moses tore apart when he decided to plop down the nightmare roadway.