After decades of promises and false starts, ground has finally broken on the transformative Metro North Penn Station access in The Bronx today.
The ceremonial groundbreaking event was held at the site of the future Parkchester/Van Nest Metro North stop—one of four to be constructed in the East Bronx—that will bring direct rail service to Manhattan's Penn Station as well as points north to Westchester and Connecticut in the estimated $3.18 billion project.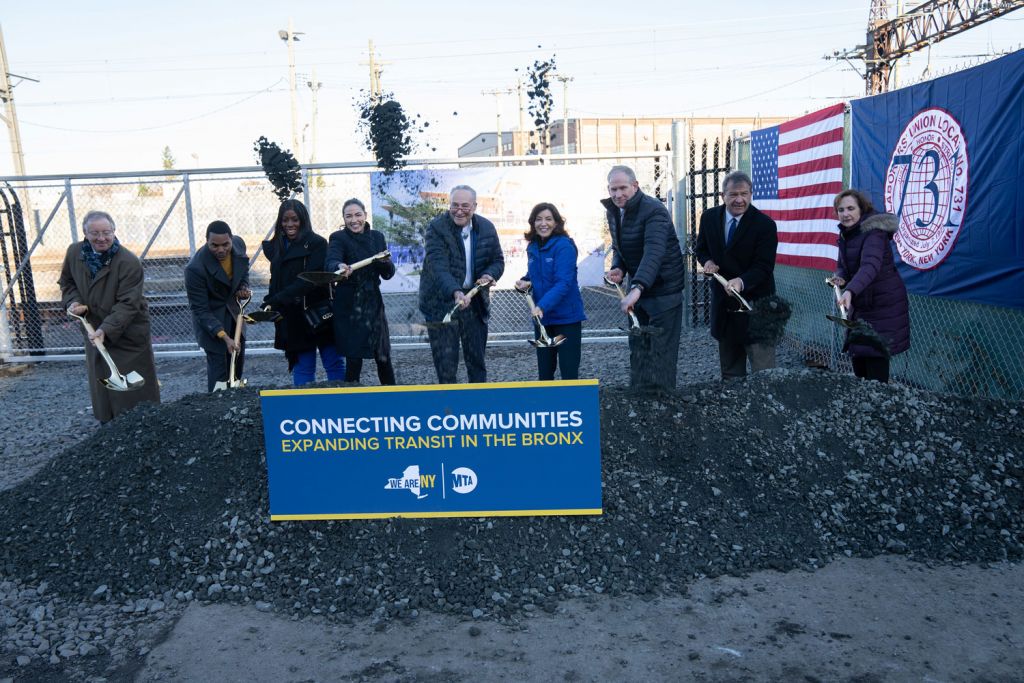 "We are bringing modern, safe, and reliable public transportation to East Bronx communities and with it, more economic opportunity for New Yorkers," Governor Hochul said in a statement. 
"In partnership with Senator Schumer, Representatives Torres, Ocasio-Cortez, and Bowman, and Amtrak, Penn Station Access will not only drastically reduce commute times, but it will also help connect hundreds of thousands of residents and boost local economies. I'm thankful for MTA's partnership to get this project off the ground, and I look forward to seeing the completed project to help ensure all New Yorkers have access to the modern public transportation that they deserve." added governor Hochul.
The future stations, which will be located in Co-op City, Morris Park, Parkchester/Van Nest, and Hunts Point, will provide 500,000 residents with not only a new way of commuting into Manhattan, but will also drastically reduce commute times by almost an hour each way thus providing an increased quality of life for so many Bronx residents.
For too long, these communities have been considered transit deserts due to the fact that many residents need to travel by at least one bus just to simply connect to a subway line.
Representative Ritchie Torres said, "For too long the Bronx has been neglected when it comes to public transportation. The Penn Access metro expansion project is a step forward in ensuring that the Bronx has adequate Metro access. This expansion not only cuts down on travel time, improves regional connectivity, and it provides for local economic benefits. The Bronx is thriving and not just surviving, and this project is a critical step in ensuring the growth of our community."
Today's groundbreaking comes on the heels of New York City Mayor Eric Adam's announcement yesterday of his ambitious housing plan where he called to relax rules for developers that would speed up construction by up to 50% in order to address the housing crisis facing the city. Adams also called for the construction of 500,000 new homes in 10 years including 6,000 new residential units around the four new East Bronx Metro North Stations to be built by 2027.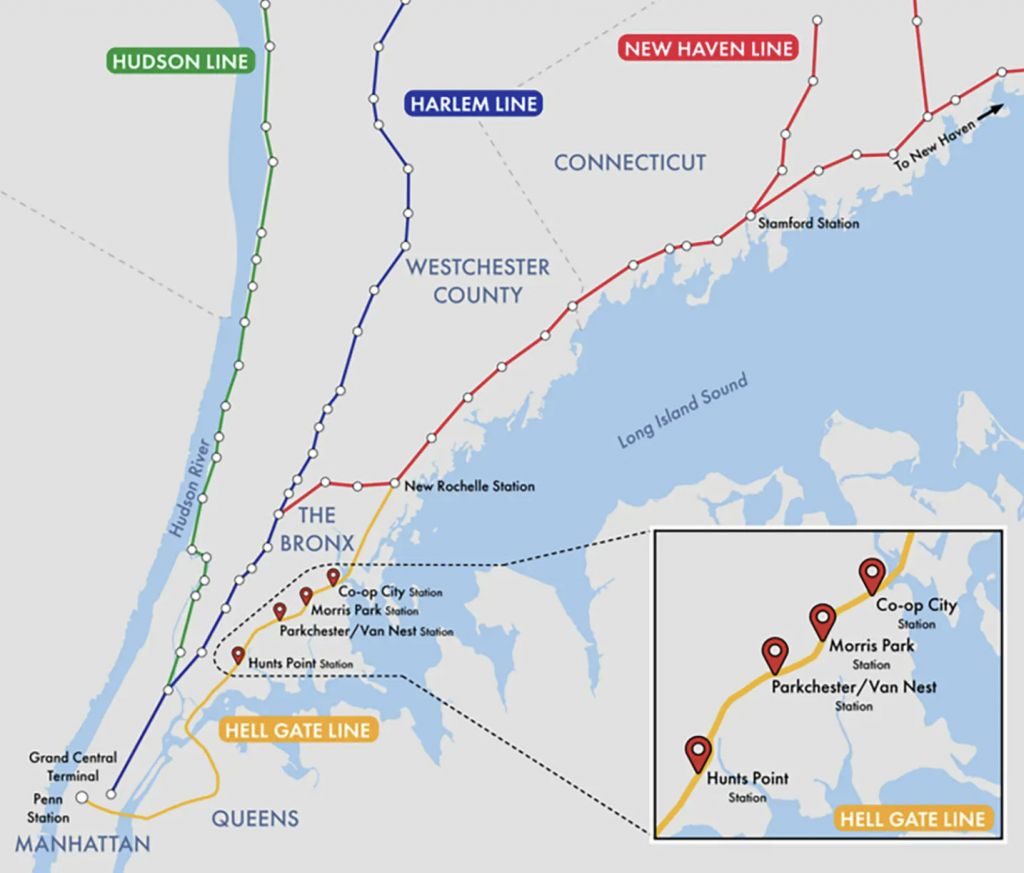 While this is a momentous time in history for Bronx residents in terms of quality of life issues surrounding transportation, in order for this project to reach its full potential impact, the MTA must make fares for intra-city commute the same as the subway.
If a resident is traveling into Penn Station or say from Co-op City to Hunts Point or any of the other stations within The Bronx, the fare shouldn't cost more than the bus or subway.
Elected officials must push the governor and MTA to reconsider how they price rides within the city in order to truly make this an equitable project that benefits everyone and not just a select few who can afford it.