MOTT HAVEN—Where else but the South Bronx can you live practically on top of a major highway and be expected to pay up to $5,500 a month for a two-bedroom apartment?
Welcome to Mott Haven, the epicenter of the gentrification of the South Bronx.
Known as Estela, the two-building $310 million development is nearing completion, and marketing and leasing have begun for one of the buildings, which is located at 445 Gerard Avenue and takes up an entire city block directly adjacent to Interstate 87 aka the Major Deegan Expressway.
Rents at 445 Gerard Avenue begin at $3,008 for a studio in the building and go up as high as $5,554 for a two-bedroom, two bathroom apartment, 980 square foot unit.
According to the marketing website for Estela and active listings on StreetEasy, the units are slated to be available on April 15th of this year, and with the apartments at the second building, located at 414 Gerard Avenue, becoming available a month later on May 15 of this year.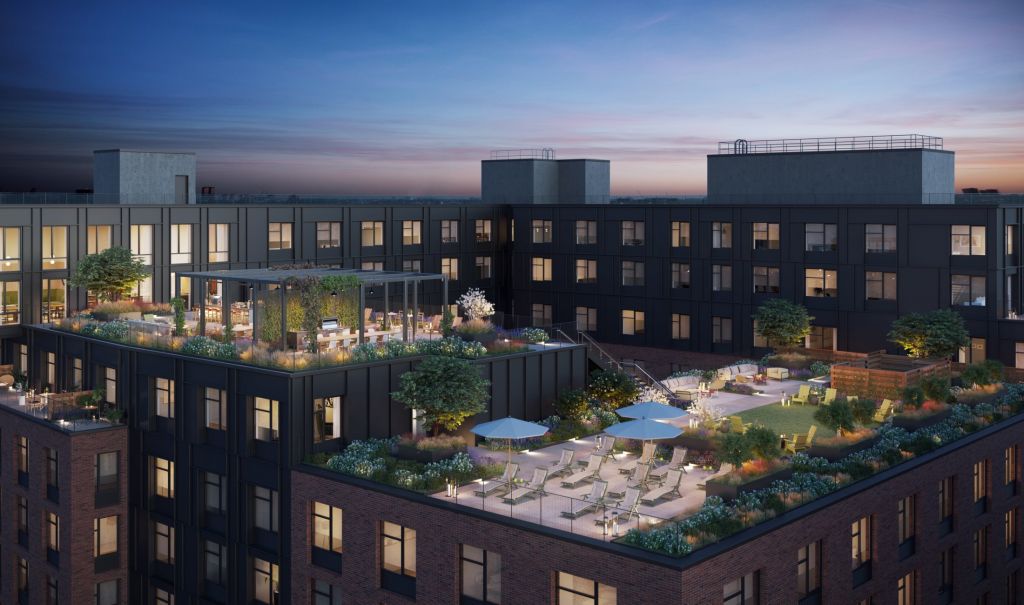 Amenities at the development include 24 hour, 7 days a week concierge, a yoga and Pilates room, a fitness center, a private co-working space for residents, a club room that includes a full catering kitchen, game room, kids playroom, a media lounge and theater, and yes, a pet spa.
But as for the local amenities luxury renters in other parts of the city like Harlem, Williamsburg, and Long Island City come to expect, the immediate area is severely lacking and with rents similar to these, why would someone want to pay that much when they can stay in more "established" areas of the city?
Between both buildings at Estela, over 500 high-end luxury units will flood an oversaturated luxury rental market in the South Bronx where developments such as Bankside's first phase, which has been struggling to get full occupancy for over a year since they launched leasing back in late 2021.
Meanwhile, when truly affordable housing lotteries are launched in the area, some developments get tens of thousands of applications for a couple of hundred units.
With the desperate need for affordable housing, one would think developers would switch gears and construct the housing that's actually needed and in demand and not construct so much luxury in one of the poorest districts of the city where no one is truly "flocking" to as predicted.